Running an online business is not an easy task as many of you might think! Understanding your visitor can be confusing as each brings his own set of data which has to be collected, measured, analyzed and finally reported. With this information, you can even tweak your promotions accordingly to improve the length of time someone stays at your website. Wondering from where you will get all this information? Don't worry! There are several web analytics tools to get an up-to-date and much needed insight about your prospective customer.
Therefore, web analytics tools gives a complete analysis of quantitative and qualitative data which helps in driving a continual improvement in customer experience. So, whether you have big online presence or smaller one, analyzing your online data are key to your success. Below find 7 most popular and best paid or free web analytics service providers that can help you gain more understanding about your website traffic.
Google Analytics – By far, the most popular web analytics tool until now is a free analytics service from Google. It generates detailed report of your visitors as well as you can even see for yourself what keywords are bringing most of the traffic at your site. It helps in finding your visitors geographically and determine demographics. You can even measure your active visitors in real time and get a complete record of visits at the end of the day. Thus, enhance your revenue earning potentiality using Web analytics services by Google.

Yahoo Web Analytics – After championing Google Analytics, you can use similar service offered by Yahoo. It has better access control options and comparatively it uses a simpler approach when it comes to multi-site analytics, real time and raw data collection. All those who are looking to dig a little deeper, should use this free service. It gives detailed analysis of profiling, customization and filtering.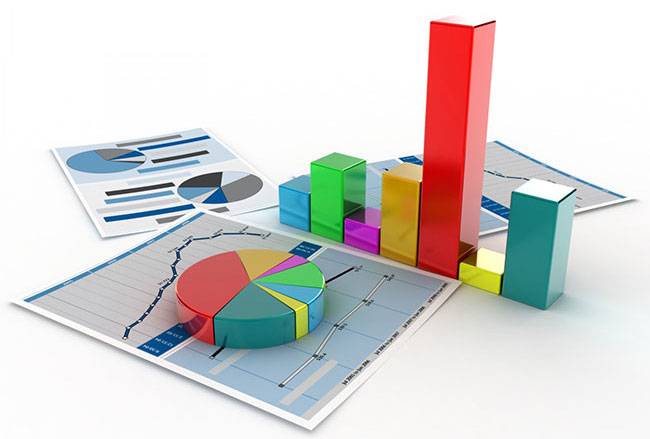 Moz Analytics – Moz.com, Internet's leading search engine marketing company offers a complete web analytic package. It gives information regarding your search marketing, links, social media marketing, brand activity, content marketing efforts. Using such informative data, you can significantly improve on your landing page conversion strategies.

ISHIR Inc. – The leading SEO optimization services provider is also a leading provider of web analytics services. The company's web analytics tool is used for planning, deployment and configuration for businesses and find insights on metrics which are crucial to your business. It gives a monthly basis executive dashboard report on key performance indicators.

Facebook Insights – Almost each company whether big or small has a Facebook fan page today of its respective company. No business can ignore the power of social media today. Thus, Facebook Insights is a powerful analytics tool for all those who want to track user information on their Facebook Fan Page. This will not only help in improving your social media efforts but can also assist small businesses with message and content optimization.

Crazy Egg – It uses the power of heatmap technology which give a visual picture of what your web visitors are doing on your site. It shows you the pages where your visitors clicked. The bigger the heat source, the more popular will be that particular link. With it, you can find the best areas on your page for advertisements and the ones which require further improvisation.

UserTesting – If you use UserTesting web analytics services, you get to have a team dedicated to test your website and report your findings back to you in an hour. Get written answers to your questions instead of figures, tables and pie charts. UserTesting will provide you real-time instant feedback which is just hard to beat.

As you can see for yourself, there are lots of options to choose from and your choice of tool will certainly depend on what you want to measure and your budget. Also, how much time you are willing to invest in learning the art of analytics. However, if you do not want to do it yourself, call a web analytics consultant right away!
Save
2 Responses to "7 Best Web Analytics Tools for Small Businesses"
Leave Comment
Leave a Reply
Your email address will not be published. Required fields are marked *