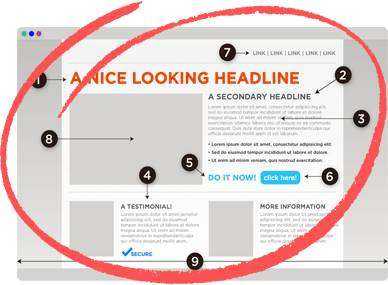 'Landing page' is a first web page that allows your visitors to touch base with your marketing campaigns.
We need a landing page because visitors are impatient and have low attention threshold. Even when we have a cool website with a fancy homepage that contains many sub-pages, it has been observed that visitors will reject you within 5 seconds of landing on your page. Usually visitors practice multi-tab browsing so they are overwhelmed with options.
The landing page should aim to make the user experience extremely simplified, by organizing the flow of information, placement of images, videos and calls to action.
Building Landing Pages That Convert
Contrary to popular perception, the usage of landing pages may not be limited to just specific campaigns. Any high flow page is qualified to be called a 'landing page' and deserves to be optimized to meet the expectations and need of the visitors.
Landing page optimization is an ongoing process that you may not get right the first time. The main focus should be constantly modifying the web page to drive as many quality conversions as possible.
A/B AND Multi Variant Testing
KILL THE GUESS WORK & EMOTION TRIGGERS, GO SCIENTIFIC!
Conversion optimization is a scientific endeavor. Even though we can come up with a well-informed analysis about your landing pages, these ideas are merely hypotheses until proven successful.
The visitor usability for a particular page can be tested best through an A/B method or multi-variant method. In A/B Testing method, one page is pitted against a variant of the same page under the same campaign and with the same audience. Behaviors are studied for both pages and we derive a winner out of the two. However, in multi-variant testing we dynamically adjust various predefined parameters and learn which combination of parameters works best within one page. Digital Success can run either of these tests for you depending upon your needs.
Lead Magnet:
In simplest term, a lead magnet is any information, experience or offer, valuable enough to convince visitors to share their contact information, in exchange of it. Gathering contact information, preferable email ID or Phone number is the first step toward earning business, from your prospects.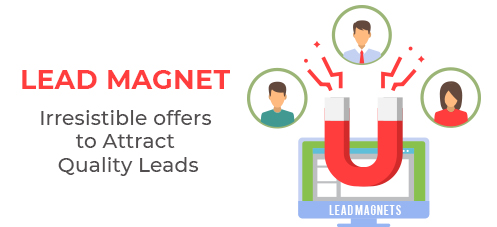 A high quality lead magnet could be any offering, which could provide instant or quick gratification to the visitor, in the direction of solving any of his problems in lieu of a specific piece of information, mostly which is their contact information.
A multifold increase in lead inflow is very much possible by employing effective lead magnets.
Call to Action Optimization
Call to action optimization is just about putting enticing elements on your digital medium, which are motivating enough for your visitors to take any desirable actions, which could help bring them a step closer to you.
Embedding suitable call to action in your digital content assists and motivates your visitors to take the next steps!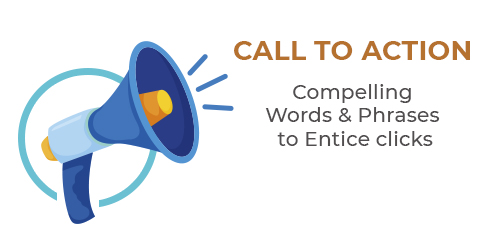 Those actions could be as simple as downloading a whitepaper, or watching a video or reading another post, to filling up of a form and end up sharing their contact info, etc.
Depending where your visitor fits in the overall buyers journey, strategically placing a creative call to action can remarkably enrich the overall user experience.
Call to action also help in telling the quality of you digital content and overall audience engagement.
By looking at the engagement metrics of your call to actions you could gather valuable insights about the match or mismatch of your audience to the content.
Call to action help charts the roadmap for your visitors to discover a solution to their problems. They help you understand your audience better, and improve the chances of overall conversions.