5 Steps To Plan A Successful Digital Marketing Strategy For Accounting Firms
Every company must develop a marketing strategic plan in order to create a presence so they can not only become visible but a plan must be in place for each firm to reach a set of goals. And the fact of the matter is that for accounting firms, and many other types of companies need to rely on the expertise from marketers to help them in order to create a powerful marketing strategic plan. That is because accountants do not have the time for marketing as they need to focus on what they do for clients, which is performing the accounting jobs that they were hired to do.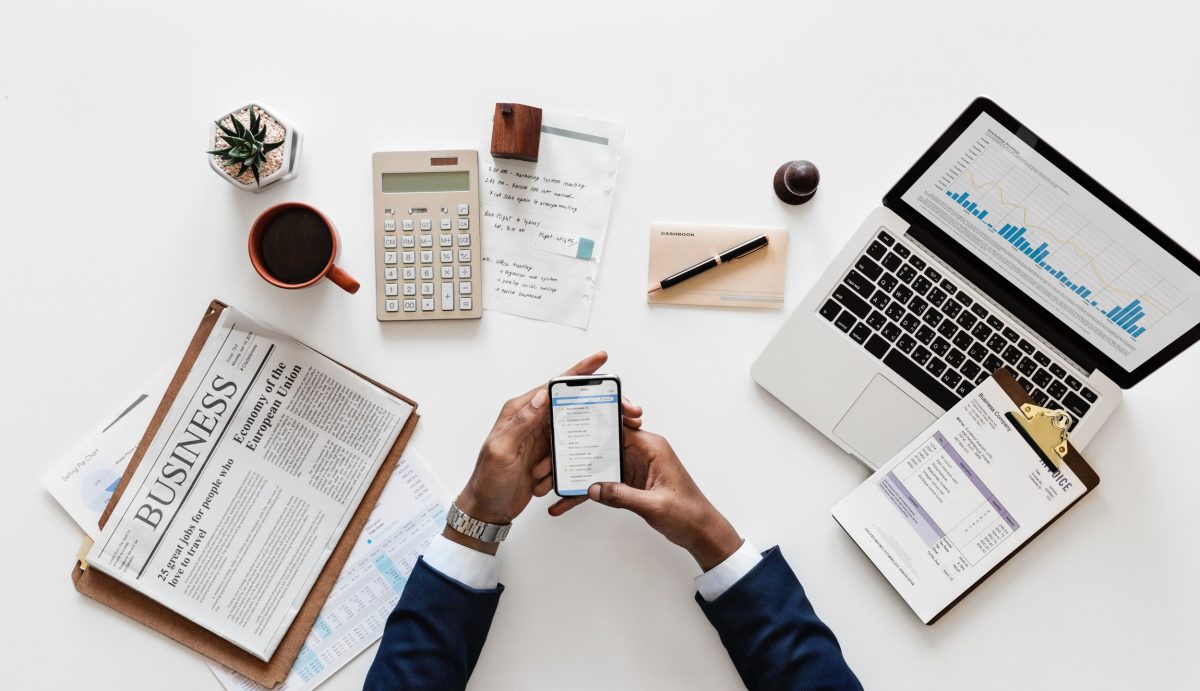 However, the good news is that there are services that involve digital marketing for financial advisors and accountants specifically. And accounting firms must reach out to expert marketers that will provide top-notch SEO services for accountants. However, before financial advisors and accountants start working with experts that will help them develop the winning marketing plan for them, there are 5 important steps they need to take:
1. Narrow Down The Goals To Establish
Before you hire the experts who will provide the best digital marketing for financial services, goals need to be set first so they can provide you with the help you are looking for. What marketing goals do you want to accomplish for the rest of this year and even for the next 18 months? Are you launching a new accounting service? Are you wanting to expand a service that you are currently offering? Be as specific as you can about the goals you are establishing so that the marketing firm will make sure those goals are met.
Remember that the best marketing firm cannot help clients that don't have specific goals. That is why it is essential to set those specific goals beforehand, which is the first step for developing a digital marketing strategy for accounting firms. And, accountants can also get help with narrowing those goals down as well before any marketing campaign is launched.
2. Find Prospective Targets For Each Of The Goals Established
Now that the marketing goals have been established, the next step is to identify the targets that you will want to go after for each of your goals. It is essential to be as specific as you can with this task. For example, if an accounting firm wants to begin to offer accounting services for small businesses in general, that is not a specific target which will not be helpful in regards to reaching the accounting firm's goals. When it comes to effective digital marketing for financial services, the effective way for targeting is to first begin to analyze the client base that already exists.
Secondly, key trends must be found in order to identify a target. Are there clients that are in the same type of industry such as clothing, restaurants, or that offer medical services? Do they share other things in common such as their location as well as their size? Once those questions are answered, then the targets can be narrowed down which will mean an effective marketing strategy will be put into place for each of these industries.
3. Set Actions That Are Specific
When it comes to creating an effective internet marketing for financial advisors plan, you want to make sure that the actions that are set are specific. These tactics must be leveraged in order to achieve your goals. For instance, if your accounting firm is launching a newsletter program in order to introduce a new service that your firm is offering – then a certain plan of action must be set in order to achieve that goal.
That means you will need to look into launching an effective PPC campaign and invest in a service that involves SEO for financial services, as well as social media management in order to help get the word out. This way, prospects will be directed to the website, subscribe to your list, and will become leads. This will increase the number of conversions as well, which means more clients will be interested in using your new service.
You will want to set a timeline for when all of the actions you want to set to be implemented in order to stay on track so you can achieve your goal.
4. Stick To A Specific Budget
When you are hiring a service that involves digital marketing for accounting firms, you will want to set a budget and stick to it. Remember that you don't have a cash cow that is unlimited, and marketing costs can add up quickly. This is also why it is important to set specific actions based on your marketing goals to spend on the marketing services that you only need. Otherwise, you will end up spending more money than you had intended to spend.
That means you will want to set a specific amount of money that you want to invest in marketing your accounting firm each month, or each quarter. Be prepared as well to make adjustments based on an increase or decrease on ROI as that will happen as well after launching a marketing campaign.
5. Consistency Is The Key
Once you have a marketing strategy in place and a campaign is launched, you will need to stay consistent. You will need to keep it launched month after month in order to help you achieve the goals you want. Yes, you may need to make changes by increasing or decreasing your budget every month or every quarter based on ROI or on resources. However, don't stop or else your firm will stop expanding which is what you will not want to see happen to your accounting firm.
When you reach out for help when it comes to establishing an effective strategy that involves digital marketing for financial services, this is the only way your firm will grow and attract new prospects. You will also want to work with your marketers to plan ahead when it comes to the type of campaigns to establish based on the types of services your firm will launch since the only way it will thrive is by growing and evolving.