There was a time when customers went from one dealer to another searching for that perfect car model and negotiating for the lowest price. People were mostly loyal to a local dealership.
But the future of the automotive industry is undergoing a phenomenal change. Emerging technologies are waiting to completely disrupt the automotive industry, and make it into a completely customer experience driven industry (just like any other industry).
Digital Marketing trends are changing as well. To maximize the competitiveness and become a high performer automotive firm, you need an expert who understands the automotive industry and is obviously a digital marketing pro to design the most relevant digital marketing campaigns.
The customers today are quite different as they no longer head to the nearest auto dealership as they did in the past. They rather spend time searching for auto dealers on search engines, read online reviews and check recommendations on social media channels.
You obviously can't create the digital marketing strategy and assume that it will work for years. The market demand and shoppers govern the digital marketing moves. It is also critical to find your space in the Google-3 pack. The customers today research for the most suitable model online (from their mobiles and real-time advice).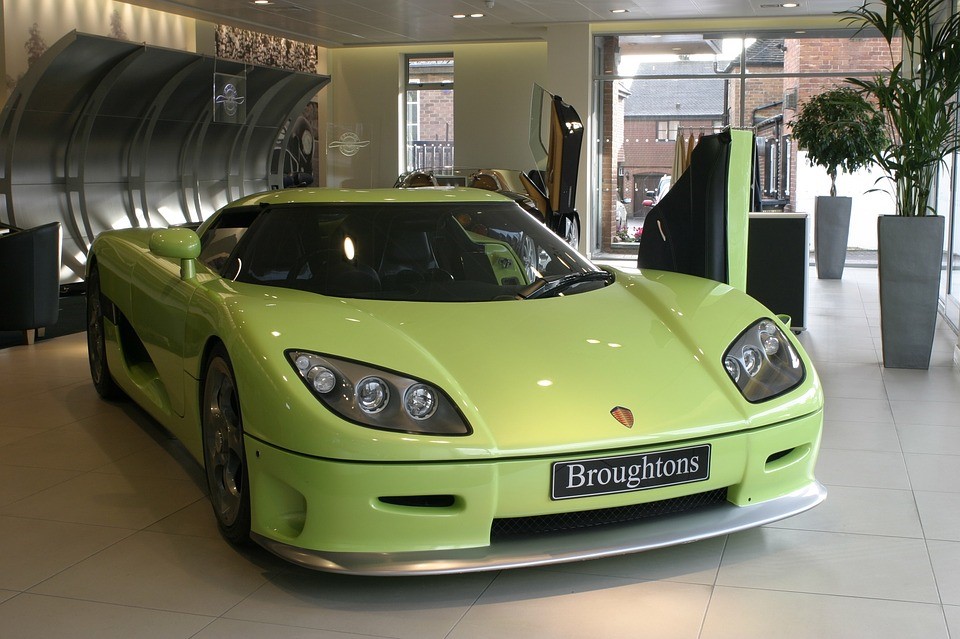 Image Source: https://cdn.pixabay.com/photo/2017/02/21/17/00/koenigsegg-ccr-2086629_960_720.jpg
What are the current digital marketing trends in the automotive industry?
Social Media
Mobile Marketing
Remarketing
Reputation Management
Content Marketing
Improved search quality
Videos
Here are the trends discussed at length.
1. Social Media
The world of social media is exciting as there is always something or the other happening. If the automotive industry must serve relevant, engaging, and high-quality content and ads to followers, they can increase their reach, views and engagement.
The most important thing is to find the most effective channels, identify the target market, and the best medium to advertise.
2. Mobile Marketing
Think mobile. You can't afford to ignore a mobile-friendly website or a mobile app. Additionally, geo-fencing allows dealers to get customized messages and ads whenever they are active in a specific area. This trend can be instrumental in attracting customers from other dealers.
3. Remarketing
Surveys show that when considering a car purchase, customers consider several brands and auto dealers before deciding. They spend a lot of time researching. Remarketing can help you showcase customized ads so that you can increase the prospects of attracting a customer. It is a best practice to include images so that you enhance your chances of conversion. You also need to improve your remarketing campaign based on data analysis.
People trust a lot of online reviews and ratings (especially when it comes to buying a vehicle). As a brand, you need to ensure that you have a positive review coverage, and are aware of all the conversations happening around your brand. You must have a customer-friendly way to manage negative feedback so that you come across as a trusted and dependable auto dealer.
You must ensure consistent, relevant and updated content on your website, social media channels and all other online resources. As an auto dealer, you must ensure that you answer the most common questions of your customers with keyword relevant and meaningful content. You can even try alternate mediums to promote your content – television, magazines and newspapers.
6. Improved search quality
RankBrain is Google's AI-based search algorithm. It improves the overall search quality and focuses on understanding the user requirements more accurately. It's a known fact that RankBrain prioritizes websites based on relevant content and site performance. You can to constantly monitor how the content is performing based on the analytics. Optimize your website to gain a leading position as a top auto leader is your specific location.
7. Videos
Videos and live streaming videos are the 'in-thing'. YouTube is one of the most influential platforms where vehicle shoppers look for videos of cars that they are interested in. You can post videos Facebook, Instagram and even Twitter.
It's not as if the traditional marketing approach will not work for automotive dealers and we aren't event saying that SEO, PPC or the older digital marketing tactics will not work for them. The overall marketing strategy must be smartly divided between offline, online, contemporary and old digital marketing tactics. If you aren't sure that your digital marketer is doing it right or still searching for the right digital marketing agency, speak to one of our experts.