Digital Success Awarded as Top B2B Company in Texas by Clutch!
Digital Success is a multi-disciplinary marketing agency that offers a unique model to small and medium-sized business owners who may or may not have an internal digital marketing department. By making it our mission to drive results for our clients, we've been able to consistently produce successful digital marketing campaigns and ROI. We passionately believe you deserve to understand how your marketing dollars are affecting your business growth. We skip through the song and dance other agencies put your through and instead focus on what is most important to you – lead generation, top-line sales growth, and overall positive impact on the business.
Clutch is a B2B market research company that connects service providers and buyers through data and verified research. Central to their process is client reviews. In this unique process, analysts have spoken directly with many of our clients and learned more about the services we provided. With an overall 5.0 rating, we've seen strong results from Clutch's extensive research process. We are thrilled to be ranked among the top PPC management companies found on Clutch in 2020.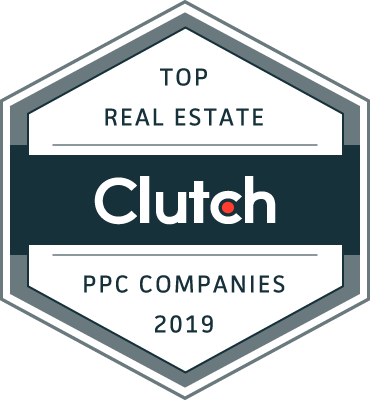 Our clients' participation made this award possible, and we want to thank them for their time and honest feedback. Below is an excerpt from a recent review, along with a project summary:
"Their ability to do a lot of work at once is impressive." –COO, Financial Services Company
Our team provides branding and digital marketing services, working first on the logo, website, and marketing collateral, and later on digital marketing, social media, and SEO.
We are grateful to everyone who has contributed to our company's success. We look forward to collecting more reviews and growing our platform on Clutch.