During this time of the year, this particular song plays on my mind in an almost repetitive mode.
Christmas is coming,
The geese are getting fat,
Please put a penny
In the old man's hat.
If you haven't got a penny,
A ha'penny will do,
If you haven't got a ha'penny,
Then God bless you.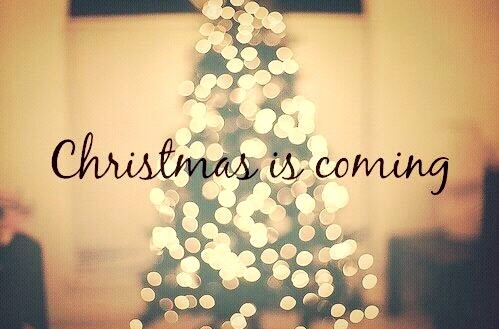 Image Source: http://img1.picturescafe.com/pc/christmas-is-coming/christmas-is-coming_003.jpg
The holiday planning has started, food, family, and the gifts. You think you can't wait for all the excitement to get started but wait is there a spoiler ahead? In the midst of all the hullabaloo, will you have to work on posting social media content? Your social media channels clearly can't go on a holiday (more so since people use social media channels more during their holidays). How can you get more traction while you relax?
I have 2 solutions for you to effectively manage your social media channels not only during the holiday season but also otherwise.
Social Media Automation Tools
Add variety to your Social Media Content
You can automate your social media posts with the help of some of the below mentioned automation tools.
You can schedule your content on leading social media platforms like Facebook, Twitter, LinkedIn, Instagram and Google+ with the help of Buffer. It is known as an extremely user-friendly social media platform. You can customer schedule your content, add a social media calendar to it (months in advance, instantly share content with Buffer browser extension, and track your top performing content to be re-shared within minutes.
Hootsuite is a leading social media tool for mid-sized and large enterprises, also known as a complete Social Media Management System. You can keep a track of what people are saying about your brand, and also help you to respond instantly. Some of the most amazing features that Hootsuite offers are ability to manage multiple streams in a single location, form a team to manage social channels effectively, you can get free reports on email, and connect to a number of networks and apps that Hootsuite supports.
Sproutsocial is a SaaS software that can help with social media publishing, engagement and analytics. It is capable of complete Social Media Management, all-in-one social inbox, tasking and social CRM toolset, scheduling social content calendar, team and productivity reporting, and custom URL tracking.
Sprinklr is known as the best alternative to Hootsuite. It provides enterprise-grade social media management platform, and allows engagement over different channels, divisions, and countries. Besides being known as an excellent tool for content syndication, it provides engagement scoring, custom profile properties, and integration with existing enterprise transactional and reporting systems.
Now that our social media tools are sorted, here are some tips to write your content in new and innovative way to drive traction.
Use photos as images are known to get more viral
Use infographics (visual content has a deeper impact compared to text
Post high resolution pictures for a higher impact
Don't refrain from sharing client testimonials and positive reviews
Boast about your achievement with your success stories
Have contests and surveys
Do not forget to tag influencers and bloggers in your posts (if you are using their content)
Add social media links to your email signatures and promotional emailers
Use the right kind of hashtags to improve your engagement
Use content that evokes positive emotion
Try to share newsworthy content
While there is some time for the holidays, you can try a blend of the above mentioned tips and analyze what works best for your customers. While you holiday during the Christmas break, see your numbers rolling while you enjoy the festivities.
Or better still, speak to one of our experts to get the ball rolling in the right direction before it's too late.