"OK, Google, what's the capital of China?" I heard the 6-year old ask the device. 'Beijing ', it replied within seconds. Digital assistants are everywhere. There are more and more people getting comfortable using it.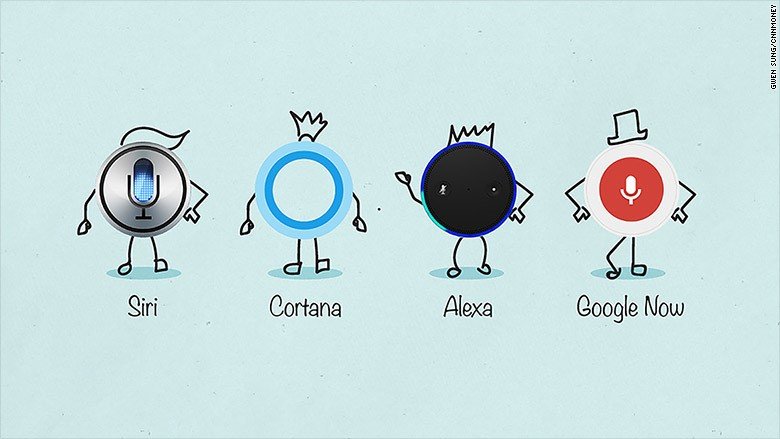 Image Source: http://i2.cdn.turner.com/money/dam/assets/150728115916-smart-assistants-figures-780×439.jpg
There have been several surveys that reveal that the earliest adopters of voice search are millennials. More and more adults are following the pack. The fact that voice search is set to grow is undeniable. Google, Amazon and Microsoft have all taken a plunge to be at the forefront of voice search innovation. It is not only voice search that is set to dominate the industry but Internet of Things (IoT) and Artificial Intelligence (AI). Digital Marketing agencies, however, are still struggling with the age-old mechanisms. Surveys reveal that most of the agencies are not geared up for voice search, are not prepping for Artificial Intelligence (AI) and are still struggling to make mobile their priority.
How does voice search work?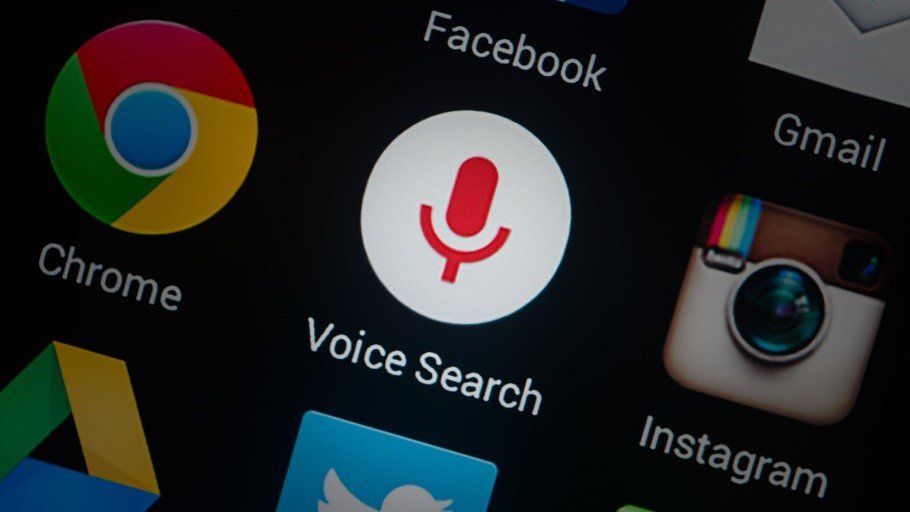 Image Source: http://searchengineland.com/figz/wp-content/seloads/2015/03/voice-search-app-ss-1920.jpg
If we were to explain it to a layman, voice search tries to understand the voice command of the user and search the data. Is the search based on only understanding the query? It is based on several other factors like browsing history, behavior in the past, and geo-information.
More technically speaking, when humans talk there are small sound packets known as "Phones" generated. For example, if you speak the word bat then the corresponding phones are "b", "a" and "t". Phones are known to be the real bits of sounds and, on the other hand, Phonemes (that are blocks of sounds that words are built from) are known to be the ideal bits of sound. In the case of desktop or mobile search, both phones and phonemes are analyzed, processed and recognized as voice.
This is how voice search impact the key digital marketing trends
Nobody likes surprises in business. So you wish to be prepared for the future of voice search, which is set to dominate the future. By 2020, Gartner predicts, as much as 30% of the browsing will be screenless. Users will trust AI and voice searches more than ever before.
While stressing on the importance of voice search, Google revealed, "Our goal in Speech Technology Research is twofold: to make speaking to devices around you (home, in the car), devices you wear (watch), devices with you (phone, tablet) ubiquitous and seamless."
SEO
Voice based search will change the way traditional search works. The way we write is quite different from the way we speak. Therefore, Search Engine Optimization (SEO) specialists need to focus more on the intent and context of the user search. SEO efforts will have to be directed more towards long-talk keywords and complete phrases. It will be of no avail to focus on specific keywords. Keyword research will include the way questions are asked verbally and phrases are framed. Keywords will focus on natural language queries.
Content
The content will have to be written in a way that addresses a question. It has to be more conversational. Content has to be written in a way that seems to answer natural language queries. You have to focus more on the pain areas of customers and what they usually ask. Incorporate phrases while optimizing the content as per SEO.
FAQs section is critical to answering common questions about your product/ service. Try to include answers to who, what, when, how and where. You have to address these questions separately as the response to each one of them will bring a different value.
More local
People rely more on voice search for local search results. Setting up your website for local search is critical and if you're a local business. You should be considering Google reviews and Google my business page and social media presence, which is supported with lots of photos, information about your business, and interaction with your customers. It will be really helpful to be listed on Yelp.
Not on mobile yet? You're dead
Image Source: https://image.freepik.com/free-photo/smiling-fun-smartphone-pretty-emotions_1301-136.jpg
Get your website, mobile-friendly, if you aren't already. Consider mobile-first indexing and make your resources crawlable. Avoid use of Flash on your mobile website and optimize the loading time. You can consider compressing your images and improve mobile UX in a big way.
In short
Alone, voice search will not dominate the future. It will unify a number of touchpoints that constitute the average consumer's day. As newer technologies enter the landscape, users will seek ubiquitous and seamless experience in all their interaction. Get ready for the future, get ready to embrace voice search.
Don't just get stuck here. Move into the future with our in-depth knowledge of voice search.