You've had enough of Facebook ads that haven't given any results.
Unfortunately, you can't drop Facebook Ads from your marketing budget anymore but the pain is that they simply ain't working.
All right, we'll not get into the recent controversy political advertisements on Facebook that were bought by a spurious Russian internet agency. In spite of the hullabaloo around it, we know that Facebook ads work wonders for small and mid-sized businesses, and we'll just focus on that.
So, there are a number of permutations and combinations that you have tried to make it work but the ROI still sucks. Even though you're absolutely clear about the basics of Facebook Ads, but still the analytics don't look impressive. One of the most basic tips that you probably have heard is to reach the right audience (across different devices like mobile, tablets and desktops). Location, interests, behavior, age, and so many other factors decide the right audience. But that is something you already have sorted completely.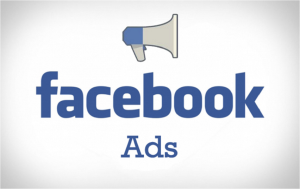 Image Source: http://www.stateofdigital.com/wp-content/uploads/2017/02/Facebook-Ads2.png
1.      Use Facebook Pixel to optimize your ad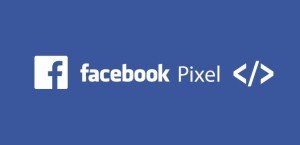 Image Source: https://s3-ap-southeast-1.amazonaws.com/eesb.public/images/apps/apps_facebook-pixel.png
Facebook Pixel is a small piece of code that allows you to see how visitors interact on your website and treat your Facebook Ad. It can track conversions and aggregate Audience insights on the basis of location, buying tendencies, and the extent they are engaged on your website. Facebook Pixel can also help you keep a track of how visitors switch between different devices like from desktop to mobile.
You have to target the right audiences based on how engaged they already are with your brand/ website. Facebook Pixels allows you to do that.  It just doesn't make sense to serve the same kind of ad to everyone.
2.      Optimize your landing pages for mobile
We are in a mobile marketing era and you just can't skip this one. Do you know that you can convert 5 more times of consumers if you have mobile optimized landing pages? Even if you do have a mobile-optimized landing page, ensure that it is intuitive, easy to navigate and has a clear call to action (for mobile users).
The information that you can include on this landing page is limited. So the content has to make absolute sense and convey your key message in the least amount of words.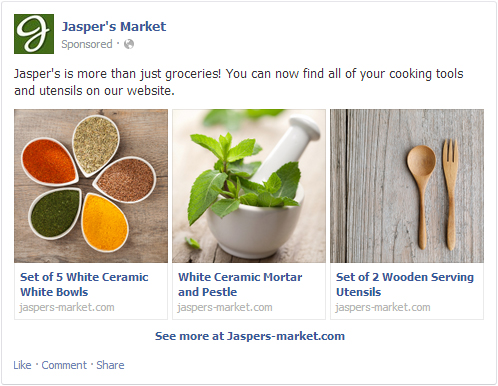 Image Source: https://static.xx.fbcdn.net/rsrc.php/v3/ym/r/VYUe2iosVUg.png
You can display up to 10 cards (each of which that can be featured with its own set of products and benefits). If you wish to think out-of-the-box, you can even use a large image in these cards to draw attention. Or you can even showcase the benefits of your product/ service in different cards. You can make it a colorful amalgamation to have a compelling ad to draw attention.
4.      Track your campaign
Track the conversions, ads that are getting the clicks and the money that you are able to generate with each conversion. Audience insights can help you to generate more relevant content. This is where you need to be really sensitive to the preferences of your target consumers. It can help you understand what people like, what interests them, what product do they usually buy, age group, relationship status and much more.
5.      Use retargeting
It is important to use the retargeting marketing tool. You can amplify the effectiveness of your marketing initiatives, improve your brand reputation, and chase potential consumers till they convert.
Retargeting helps you reach the most potential consumers who need more than one approach to convert. People who abandon sales cart or a section of your website are your strongest potential buyers.
Of course, the list doesn't end here. You can do much more to have your Facebook Ads generate a number of qualified leads.
If you need experts to help you transform your Facebook Ads into a sales machine, talk to us.