7 Growth Hacking Tips to Drive Massive Traffic and Generate Leads with Real Estate SEO
Purchasing a home is the largest purchase that anyone can make even more so than a car or a boat. There is a good chance that those who are purchasing a home will need to take out a mortgage, and those who are selling will want to have a trustworthy real estate company help with selling their home for the best price where they can profit. And, buyers will want to hire a trustworthy real estate company to help them buy the best home for their needs so they can get the best deal. And how can any real estate company earn the trust of buyers as well as sellers?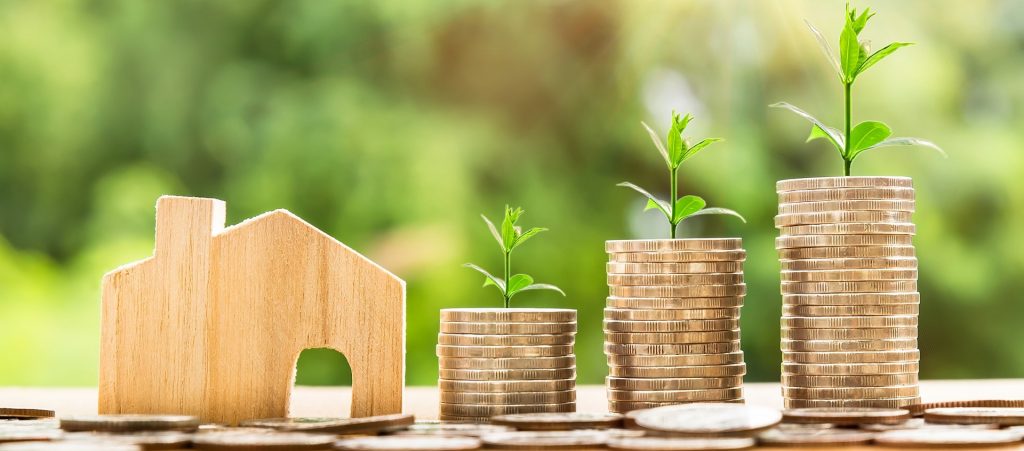 The best way they can do that is by taking advantage of the best real estate SEO practices, and they will need to hire a marketer to help them achieve that. That is because utilizing these practices will be ongoing and real estate companies don't have the time to focus on marketing and worrying about their own real estate SEO practices. However, they should also know how their companies can build trust online. That is why they can learn about the 7 tips to drive passive income and to generate leads with SEO for real estate:
1. Only Focus On Targeting Local Keyword Phrases
Did you know that the majority of those who are home shopping immediately start researching by using local keyword phrases that they type into the search engine? For instance, if they are looking for a home in Dallas, they will use the keyphrase Dallas realtor or Dallas real estate.
Many real estate agents do provide services to different cities and regions. However, when the realtor begins to start marketing their website, they should just start by optimizing keywords in the main city they are starting out in. That means they should optimize their website by using different key phrases such as:
Dallas real estate
Dallas homes for sale
Dallas realtor
Dallas real estate listings
And if you are a company in Dallas that is looking to hire an SEO company that can help you optimize your site, you will want to do a search for real estate SEO Dallas. As that city is just an example. What needs to be done is to insert the name of the main city that the realtor is servicing and add the key phrases real estate, homes for sale, realtor, etc to it.
2. Be Consistent with Writing Blog Posts On Homes That Are For Sale As Well As with Other Trends
One of the ways that marketers can help improve real estate SEO is by creating engaging, enticing, and informative blog posts at least 2 times a week. The blog posts should always consist of new homes that are on the market and why they are enticing. Additionally, new and engaging news about the real estate industry should be added as well. Blog posts should come in the form of writing, images, videos, and infographics.
And it is also very important to make sure the keywords or keyphrases take up from 1 to 4 percent of the post, which includes the title and a heading. Following the best SEO practices involve adding the keyword or keyphrase in the meta description, title tag, file name on photos as well as the alt name, and of course, the content. It is also advisable to have over 500 words of quality written content in a post as well.
3. The More Images and Videos the Better
It is a known fact that images and videos are extremely engaging. However, it is a must-do when it comes to utilizing good real estate SEO practices. Potential homebuyers absolutely love watching video tours of the inside of their possible new homes, and they would want to watch video testimonials as well.
This means that when it comes to perfecting real estate SEO practices, videos are a huge asset when it comes to attracting passive traffic and leads to the website.
4. The Site Must Be Mobile Friendly
Most websites are mobile-friendly because it is a known fact that most people are using their smartphones to search the web than Pcs nowadays. That is because people are on the go and potential buyers will search for real estate listings on their smartphones when they are out shopping, at restaurants, and even at another room in their home where a PC is not placed.
When potential buyers are searching for the home they are looking for on a mobile site, they are looking to find general information on a particular home, compare prices, compare features, and they want to find an agent.
Whenever a realtor company wants to market themselves well, they need to make sure that their website is mobile-friendly because prospective buyers are on the go. And if the site is mobile-friendly, it improves the SEO as well.
5. Directory Listings Are Important
It is important that real estate companies are listed in directories in order to receive more traffic. The more passive traffic they receive, the better the SEO will be. The directories that real estate companies should be part of are:
Those directories receive millions of views each month and that is why it is essential for real estate companies to have their website in these directories for valuable traffic.
6. It Is Important to Make Sure the Bio Is Optimized On the Real Estate Company's Website
Good-quality real estate companies will have a personal page for each broker, and the brokers need to optimize their names on the website. It will be found through a subdomain that could be ranked as well for the main keyphrase. It is important to use the full professional name on the website, as well as the meta description and title tag.
Always add the image title and alt title for the professional images of the broker as well to help with increasing rankings.
7. Utilize Social Media
In order to build relationships with potential clients, social media is a great way to establish ones and to keep the existing ones strong. That means any realtor that has active social media accounts on Facebook, Twitter, and Instagram especially will be able to interact with clients quite well.
Additionally, realtors with active and engaging social media accounts will also help improve their real estate SEO practices quite a bit. Active social media accounts and good-quality ones rank high on search engines. That means to always share engaging images and share engaging comments.
When it comes to improving real estate SEO and increasing passive traffic, these 7 tips are the ones to utilize in order to make that happen. And a good-quality SEO company will make sure it does so the real estate company finds success.