In the modern digitally-focused world, a company's online presence and reputation must remain strong and well-maintained. Not only does this help a company grow and gain more visibility, but clients are increasingly hiring companies based on online reviews and news, which can be seen clearly with the burgeoning popularity of websites such as Yelp and Trip Advisor.
The Digital Success team, based in Carrollton, Texas, offers a plethora of digital marketing services to companies of all sizes that are located all around the world. We are an award-winning team of experts who help create a personalized strategy that works for your company's needs, combining services such as SEO, PPC management, social media marketing, email marketing, and creating a general digital strategy. We use systematic advertising with internet marketing techniques to help you reach a competitor's customer base, establish a geographical area to target, and re-engage past customers through a well-managed database.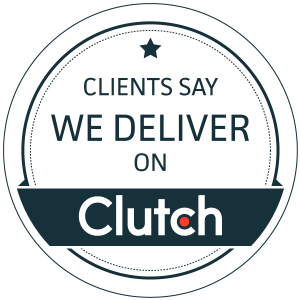 We work tirelessly to strengthen our clients' brand and online presence with affordable and top-notched services. A few of our happy clients have already taken the time to speak about their satisfaction with our work to Clutch. Clutch is a business-to-business ratings and reviews site based in Washington, D.C. that is focused on facilitating productive and successful business relationships. They feature thousands of development, technology, and digital companies across the world, ranking them according to an unbiased, third-party review process with companies' past and current clients. Interviews are conducted through 10- to 15-minute phone calls which are transformed into reviews in a case study format, listed alongside the company's profile.
Clutch has evaluated Digital Success based on our reviews and our ability to deliver to clients as one of their high-quality internet marketing companies, and we are proud to be able to share the results with you from our new profile. We are very grateful for our clients who have taken the time to speak about us to Clutch and we can't wait to hear more about what our clients have to say as we continue to grow and provide excellent services to all clients!
The owner of an air conditioning company had nothing but the highest of praise for our integrity and style. He said, "In marketing, having a team you can depend on and trust that you know will produce results is really invaluable. They're very dependable, very consistent, very service oriented, and highly motivated. We trust everything that they say that they'll do."
He continued to discuss our work at building his online presence: "The mobile search is the biggest trend. They keep on top of that and keep up with Google's constant changes in the way that they do their rankings. They're very good at that. Our mobile presence has definitely increased in the last year through their strategies." Finally, he revealed what impresses him the most about us: "It's not just that their skills and results that are impressive, but their consistency, the trust factor, and the fact that they're service oriented."
We look forward to continue to expand our presence on Clutch and we are grateful for all of our amazing clients! Please visit our Clutch profile to see more reviews and learn about what we can offer you.