Every industry consumes digital marketing in a different manner and HVAC industry is no different. For HVAC marketing to work, you must ditch the yellow pages, postcards and direct mails. Well, we're still not asking you to ditch these traditional marketing methods completely but you must readjust your priority list and think of digital marketing or online marketing techniques for online businesses.
The Heating, ventilation, and air conditioning (HVAC) Industry is more competitive than ever before.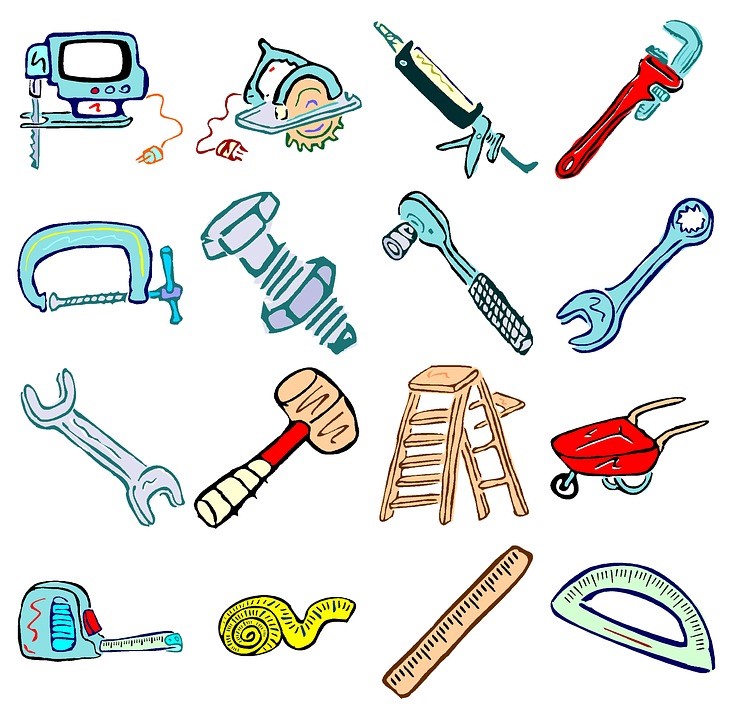 Image Source: https://cdn.pixabay.com/photo/2016/04/18/14/12/tools-1336527_960_720.jpg
So, what's your digital marketing plan?
Your customers are searching for you online. And perhaps you have a SEO or PPC strategy in place. The increased use of tablets and mobiles, changing search engine algorithms and changing consumer search behavior (yeah, that's most important). Just focusing on one thing and not the other is not the solution, of course. It's a mix of different digital marketing tactics that must be employed. SEO, Local SEO, PPC, Social Media, and E-mail Marketing are some of the most practical digital marketing tactics. You need a digital marketing expert to help you figure out what can work for you best in an online world. The right strategy can help you generate online leads and attract new customers. This is given the assumption that your website is interactive, contemporary, mobile-friendly and SEO-friendly.
We have listed a few practical tactics, owing to our experience of solving digital marketing challenges for HVAC, that we think can work wonders for your business.
1. Search Engine Optimization (SEO) for HVAC
You need the right HVAC SEO strategy to rank high and be found. Searching the right SEO company is a tough job. Ensure that you have a digital marketer who perform a competitor analysis, finds the most suitable keywords and key phrases, and provides on-page and off-page optimization strategy. SEO in not a one size fits all solution. You need a customized SEO strategy that works for the home improvement industry, specifically your company. You need to boost your internal linking structure.
Ensure that the experienced digital marketer is prepared to work on a long-term SEO strategy so that you stay on top of trends and algorithm trends. The objective is not only to get you a high ranking but also build your brand online.
HVAC customers prefer a provider near their location. Proximity of the service provider matters to them, and it should to you as well. You need to include keywords for location specific searches as well. Update your Google My Business details (that needs to be consistent and correct) and claim your local business listings. You can get organic traffic that can convert to real prospects.
3. PPC for Home Repair Services
Pay-per-click advertising is useful for an extremely targeted digital marketing effort. You must pick the right keywords, target the most appropriate geographical locations, retarget prospective customers, and create impactful landing pages. The combination of a strong SEO and PPC strategy can generate a large volume for your home repair business.
4. Optimize your website for mobile users
More than 70% of the consumers are searching for local businesses on mobiles. You can get results if you have a responsive website design. You must have a website design company that can develop a responsive and interactive website to drive sales from potential mobile customers.
5. Social Media Marketing will work for you
There are ways, more than one, in which social media can help you promote your HVAC business. For example, you can share blogs to establish your expertise, you can share pictures to establish your brand and showcase your work and you can promote testimonials of your satisfied consumers. You can get followers on Facebook, Twitter, Instagram, LinkedIn and Pinterest who can convert to online leads.
If you're a HVAC business owner and seeking a practical, reasonable and dependable digital marketing approach for your business growth, speak to us.