12 Best Social Media Optimization Tips For Growing Your Brand Awareness
Social media optimization lets your brand stand out in the crowd. It gets you followers, subscribers, and brings conversions. You can increase your brand awareness, user engagement, make your content viral, and grow the influence of your brand using these tips. Social media is used for scraping news, get valuable information, interact, and use it as a community. You can target audience from various demographics to increase your brand awareness.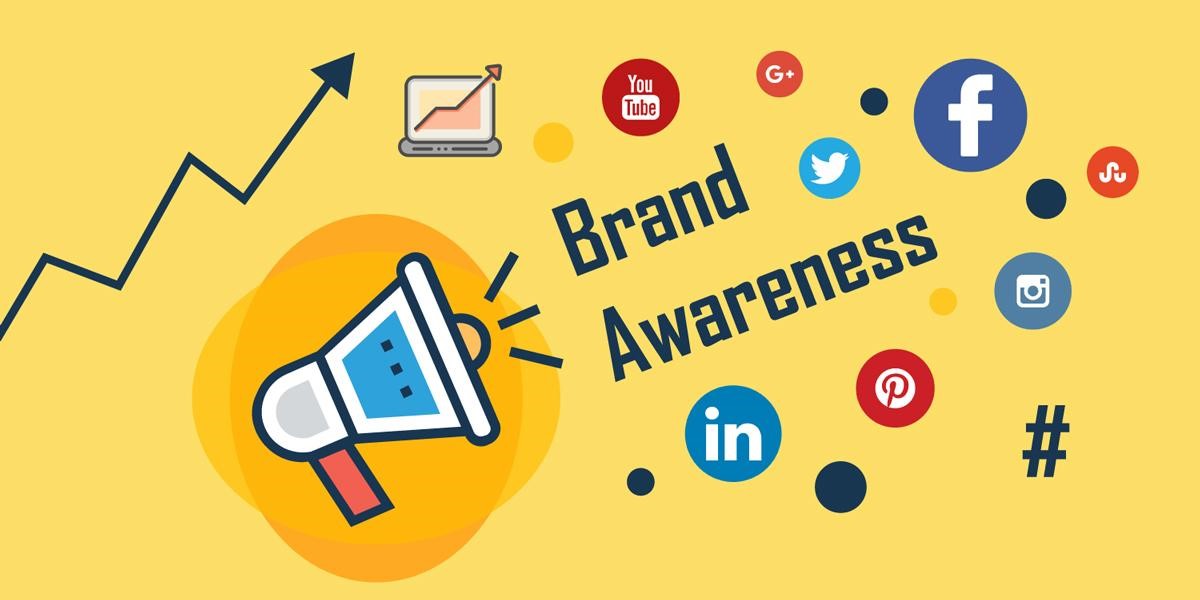 1. Keep It Individualistic
Keep your social media presence unique and give it some personality. Use original ideas and creativity to spruce it up. Choose humor and a distinct voice which lets your brand stand out in the crowd. Think out of the box and come up with a voice that generates emotions and responses amongst users. It is easy to get followers when you find a voice that resonates with the masses regardless of what your brand is.
Make your brand more personal and give it a common touch. Add stories and anecdotes to your posts. Story based content usually gets millions of followers and is useful in user engagement. Use unique content which makes your posts a hit. Keep the tone natural and positive. Something that adds value to the experience and lives of the users.
2. Use Colors in Your Posts
Using pop colors on your social media profiles as and when needed increases the chance of getting views and shared. Colors work wonders in content marketing and add vibrancy to the content. They attract attention easily and make any generic post pop up. Your post is likely to get a better reach and user engagement when you use colors on your social media profiles.
Make your posts look aesthetically pleasing to get more views and shares. The content must match with the colors and create a mood that brings emotional reactions. Use image creation tool to generate creative content that is eye-catching and make it more visual. It grabs the attention of people of all age groups from different demographics.
3. Tag People to Start Conversations
Create interesting posts and tag people who could add value to user engagement. Do not over do this as it could put a few people off. You can tag people on various social media platforms such as Twitter, Instagram, Facebook posts etc. and get people talking about the content you share. This is a simple way to keep people engaged and get them talking about your brand.
Creating useful posts and tagging people will make your content shareable. Choose the right audience to tag so you can spread the word about your brand easily. You will also create a positive information about your brand when you tag people. It is also a good strategy to give someone a shoutout and usher them to your content and brand. You get immediate attention to the content you post when you tag someone. It only takes half a second for user to start getting engaged with the content you share.
4. Know How to Use Hashtags
Hashtags used on social posts create user engagement. You can use popular hashtags that are relevant to your posts and generate the interest of users in your posts. Using hashtags users can find all the posts related to them to get information. This is a great content marketing strategy that adds your content to the pool of content that users are searching for. Users can gather your content and start a wide range of engagement.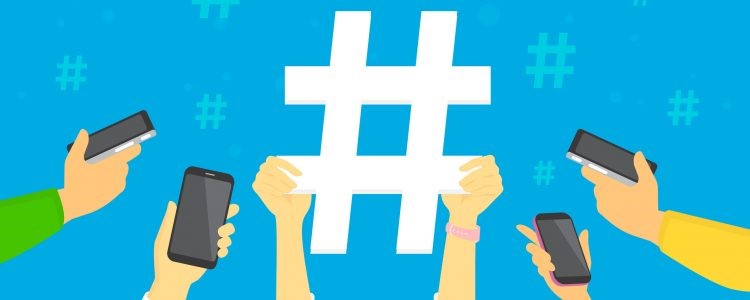 You can choose best practices to creating hashtags on social media platforms like Twitter, Instagram, Facebook, etc. You can introduce your brand to a larger audience and have a chance of trending on social media platforms. This is a smart way to create brand awareness and beckon user engagement instantly. You have to use it objectively instead of spamming or over tagging.
5. Redefine Your Content for Various Platforms
The type of content that works for Facebook might not work for Instagram. Choose various formats and voice of content on different social media platforms. Identify content goals for various social media platforms and create a content strategy. Create a strategy depending on the audience you want to reach and the industry you want to promote. Take specific steps to build a brand that helps in growing your business.
Plan content that leads to brand awareness. Use images, videos, infographics, and mixed formats to make the content interesting and informative. When you audit and plan your social media content, it is likely to get the response you planned for. Use tools to get a holistic view of how your content is performing on various social media platforms. Check the analytic page of social media pages to check the metrics of your pages.
You can use these insights to spruce up and optimize to create better brand awareness, increase followers, and popularity of your brand. You must analyze how each posts are performing and optimize old posts as well. Create content that is relevant to your brand without creating too many promotional posts which can put off the audience who are genuinely interested in what you have to say.
6. Create a Buzz by Generating News of Your Brand
Use catchy-headlines, churn out the news of your brand experimenting with captions and titles. This pique the interest of people and grabs their attention. Create interesting and creative hashtags for the news snippets you create about your brand. Create content in your own style to let the users know who you are and what you can offer for the users as a takeaway from the content you publish.
You can also use content marketing to teach something to the audience. You can create a mix of content using the how-to's, and many educational and informative content that the audience is looking for. You can also state your opinions and create better user engagement for the content you create. Add value to the lives of the users by creating content through posts on social media. Be consistent in what you post.
7. Launch Your Social Media Campaign
Choose goals and activities that define your brand and launch your campaign. Know how it is going to impact your audience, how it affects your ranking and traffic for your website. Segment your audience, analyze their behavior, responses, and insights to create a campaign that has a maximum reach. Keep your content personalized so that the audience can relate to it and add their two cents.
Choose the right timeline to post to peak the interest of the users in what you have to say. Create a content marketing strategy to promote your posts so it rings a bell with the right audience. Make a list of activities that will get the attention of the audience.
You can launch these campaigns objectively to grow your followers on social media. Be responsive on social media and answer every question posted to you. You will get insights from trending posts to know what content to create.
8. Use External Links
When you add external links to your content, it increases the chances of search engines to get to know about your website better. Create high-quality articles and link them to high ranking external links. Choose topics that make people want to share your content faster.
Link building is essential to get more traffic and reach on the internet as well as social media platforms. Choose high quality inbound as well as external links to boost the ranking of your website. It creates a better visibility of your website and helps you get more likes, followers, and subscribers.
9. Add Social Media Plugins to Your Website
It makes it easier for users to share your posts on various platforms. Most of the users are logged into their social media accounts. It makes it easier for them to share the content with just a click on the social media button on your website. You will also get an insight into the number of shares that have happened on various social media platforms.
Creating a public profile of your website with all the social media buttons helps to make the posts easily shareable. Use catchy buttons. Experiment with the size and the type of the buttons you will use to make them visible enough for users to click on them.
10. Reach Social Media Influencers
Get in touch with influencers in your industry and tag them. Make your brand visible to the influencers. Find social media influencers in your industry from various platforms and share your content with them. If they find your content share worthy, you will find more followers to your website and increase brand awareness.
You are likely to increase traffic and followers by 90% if you share it with influencers. You can develop connections with influencers and make your brand visible to them.
11. Create Contests and Giveaways
Create contests, polls, and giveaways so the users understand that they can trust you as you have a lot to give. This creates credibility and interest in users. It is easy to get followers and conversions when you implement various strategies to give away prices or discounts. Users love paying attention to offers. Regular offers will keep users glued to your brand and stay connected wanting more.
Before you run a contest or a poll, find out the objective of the contest. Are creating a contest to create more likes and followers? Creating contests makes you choose deadlines and come up with ideas and think out of the box to create contests that would keep the users interested. Promote these contests so more users can get engaged and increase the awareness of your brand.
 12. Keep The Traditional Marketing Strategy Out
Audience connects to the brands they can personally relate to. When creating social media content, keep the sales jargon out and make your posts personalized. This will let you establish real connections and build better relations with customers. They will buy from you when you start making real connections with your users using this strategy. You will not annoy your users when you promote your business using this strategy.
When you craft your content that the users want to use you will build a list of loyal customers without being pushy. Use colloquial expressions instead of jargons when creating content. This way you are conversing with your customers through posts and building genuine connections with them. Use different platforms to connect with your audience. Set up business accounts on various social media platforms and keep your profiles updated.
Many paid and free tools are available online that can give insights and strengthen the brand. You can implement your social media strategy successfully when you use the right tools. You can create groups, pages, and post in the forums. Staying active on social media platforms helps in keeping the audience engaged and makes your brand consistently visible.
Final Word
Social media optimization is useful for individual users as well as businesses. It helps to stay active on social media and generate positive response to the posts that you create. Use these promotional tips to get a wider reach to your audience and keep them glued to your brand. It is easy to create traffic and generate interest in your brand when you use these tips to create brand awareness on social media.
These are the most effective tips for anyone to use to get started on gaining attention and create an impact on social media platforms. You will also have the opportunity to connect with your audience and build genuine connections. You can cross promote your content on various social media platforms and grow your followers.
Use social media with the intent to help the audience with information, entertainment, and more. The more consistently you give away to you users, the better following you will have. Users will develop faith in your expertise and stay with you when you post consistently. Use these tips to optimize your social media profiles to create brand awareness.
---
Author Bio
Nishil Prasad is a passionate writer, hungry for new innovation. New trends fill him with tons of enthusiasm to uncover hidden topics. Check our latest article on best nonfiction audiobooks.