Experts predict that social media will have over 2.95 billion users by 2020. With such a high number of users over the globe, social media channels have to consistently think of novel ways to engage them. Even enterprises have to generate new ways to gain a leadership position in social media charts.
We all have got so accustomed to social media that even a day without it seems impossible. Businesses think alike. But I wonder if social media, which is not at a peak of usage, will experience a trough in the near future. It just might, unless we are prepared for the next level. Big brands are already leveraging features like live video, engaging influencers, and personalized updates.
There are a few other things that are unlikely to change – content. You have to be attentive to how your customers perceive your brand on social channels, engage with your followers and provide valuable content that is curated for them. There is a lot of effort that goes in gaining an insight from social conversations, posts, compliments and complaints. There is a growing trend wherein the inspirational content is likely to go viral rather than posts seeking a reaction. Emotionally charged messages, artistic imagery, and imaginative content is preferred rather than the salesy kind of posts.
There are quite a few brands that have started to think beyond Facebook, LinkedIn, and Twitter. They need to focus on Instagram, Pinterest, and Snapchat too.
So, what's next?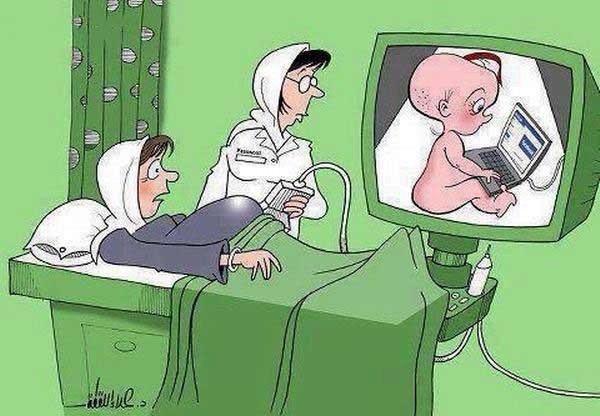 Image Source: https://i0.wp.com/picsdownloadz.com/wp-content/uploads/2014/09/facebook-in-future-funny.jpg
We are not saying that social media will only be governed with the trends listed below. There are a number of trends doing the round but we think the following ones will definitely be dominant.
'Buy'' 'buy', it's everywhere
The buy button came into being to monetize social media. It's time for the next level.
Buying will start to happen over the social media channel itself. There will be no need to visit the website. Consumers just have to hit a button on Pinterest or Facebook Ad to complete a purchase. Consumers will be able to check the best deals and get familiar with the product/ service over the social media channel. Even if social media is not one of the most effective selling channels, it is definitely a critical influence for your consumers.
Connect at work (with social media)
Organizations have long curbed their workforce from using social media at work. Then came smartphones and they no longer could be stopped. With the growing importance of connectedness, collaboration and to have a productive workplace, organizations will allow social media access at work. There are tools, like Slack, which allows collaboration and sharing of information (which includes images, documents, etc.) and makes it faster than internal emails. Given the growing need, even Facebook for Works will aim to provide a platform for business professionals to give them an opportunity to collaborate and share information.
Social Chat Bots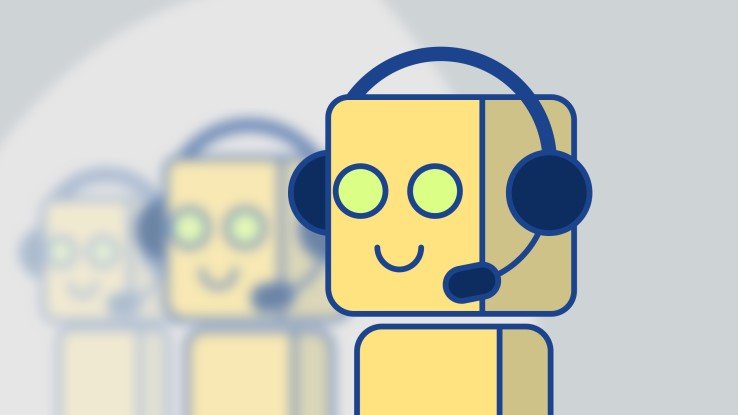 Image Source: https://tctechcrunch2011.files.wordpress.com/2016/05/robot-customer-service.png?w=738
How can social media be unaffected with Artificial Intelligence in the future? Chatbots, which will become popular in case of social media channels, use Artificial Intelligence to imitate a conversation that a human can have. As chatbots are evolving and becoming more intelligent, they can interpret what a user is saying, and can send pictures and videos instead of just text.
Facebook Messenger is already using 30,000 chatbots and it is already becoming a preferred option to interact with many of their consumers. Directly sending a message to your potential buyer and having a more intimate interaction enhances the likelihood of pushing them to make a buy.
Think mobile first
There are two major benefits if you have a mobile-friendly website – firstly you will have increased visitors as most as mobile traffic is overtaking desktop traffic. It will also impact the popularity of your social media channels. With Google's mobile-first web indexing, it will be all the more important to have an astounding mobile experience for your website.
If you don't have a mobile-friendly website yet, pull up your socks.
There are new and emerging social media platforms every now and then. Businesses can't jump on all of them and start promoting their business. There has to be an understanding of the business, the best-suited platform as per the nature of the business and planned promotion using the platform.
Get social media ready with our experts who can drive your business ahead. Speak to us today.
Bonus content#1
Top 5 social media trends that will make your brand popular on social media platforms
You can't separate social media from your business marketing strategy. In 2019, you can only make it better. You are now aware that you need a solid social media strategy, but the challenge is that social media trends are so every changing that it's tough to keep up and change your strategy every now and then if you're not a social media specialist. If you work with a qualified and experienced social media professional, the person will keep a tab on the social media trends of each social media channel. The professional will upgrade the strategy with the trends that are relevant for your business and help you garner attention of your target group.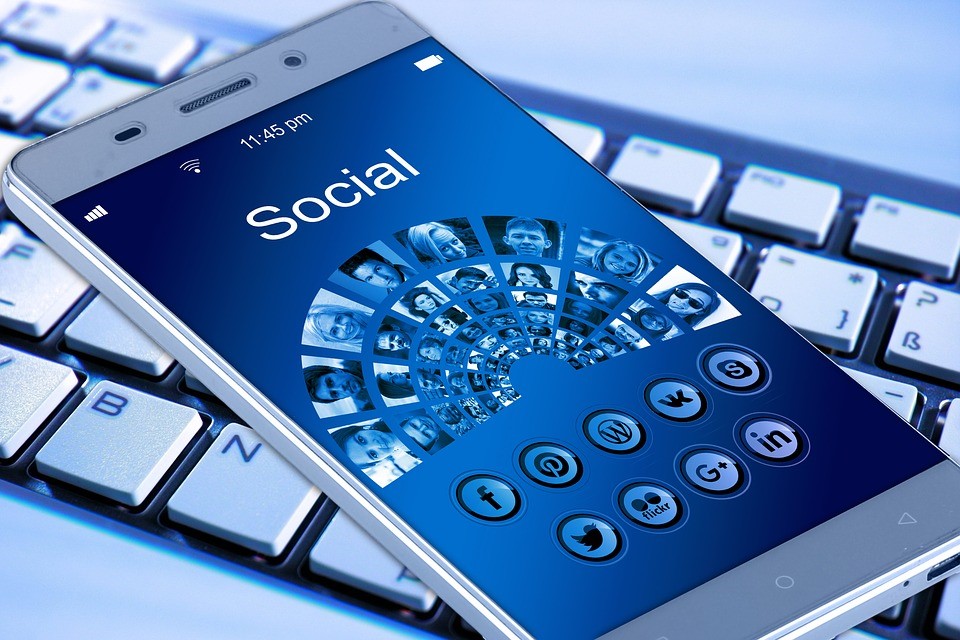 Image Source: https://cdn.pixabay.com/photo/2016/12/19/08/39/mobile-phone-1917737_960_720.jpg
I've listed the top 5 social media trends that will make an impact to your social media strategy. I strongly recommend that you or your social media professional keeps a constant tab on the changing trends next year and the ones that will have a significant impact on your business. You will need to update the strategy as per changing trends.
1. Chatbots
There are an increasing number of people using messaging apps on social media platforms. Chatbots are a great value addition to the features on messaging platform. It helps you deliver customized content, enhanced engagement and better service with chatbots getting more learned and intelligent. There are messengers like Kik, Telegram and WhatsApp that are widely used by all age groups. The new-age chatbots understand emotions, nuances and complexity, and understand customer-facing digital assistants.
2. Social listening
You need to be attentive on social media channels. There's a need to analyze specific conversations, comments on social media posts, and what they are saying about your competitors on your social media pages. You can use social media tools for meaningful interpretation of your data. The purpose of social media listening is to improve your social media script based on intelligent analysis of customer interactions.
3. Live streaming
Live streaming helps to better connect with followers, let them know of what's going on, provide a more personalized customer experience and add a natural call-to-action. The live videos help provide a more personalized experience to users.
4. User-generated content
If you start using user-generated content that you hear from your users, it will help you engage more authentically. You need to read into the conversations that followers are having online and incorporate it in your social media script. It will help you build a stronger relationship with your audiences.
5. Augmented Reality (AR)
Facebook partnered with more than 700 AR brands so that they expand their AR capabilities. There will be use of more Augmented Reality features across all social media platforms. It will help users get a more personalized user experience, allow users to experience the product in real-time and encourage sharing of user-generated content.
Social media channels like Facebook (gaming and breaking news), Twitter (new share button, live video and Chronological feed), and Instagram (music stories, poll stickers and carousel ads) are planning major updates in 2019. These are predictable trends and you need to incorporate them in your social media strategy right away (provided if these are relevant to your brand). Social media trends will not end here. If you need to be on top of your game, let's get talking.
Bonus content#2
What are the 10 most effective steps to develop a perfect social media marketing strategy for your brand?
Social Media has changed a lot of things. Whether you're a small business, mid-sized or a large, it's something that you must include in your marketing strategy. If you think it's not required, your consumers don't think the same. Social Media is about democratizing your brand and making it more reachable for your consumers. Consumers like to be heard. It's about the ability to reach the right people at the time that makes a huge impact. It's like telling your customers that 'we care about your voice'.
Having said that, it is obviously not the easiest thing to do.
We will tell you the right ingredients for a perfect social media marketing strategy. Before that we will give you the most important reason we think that social media is important for your brand.
Improved brand perception and awareness
Engagement with consumers
Improved brand loyalty
Improved brand authority
Increased traffic to your website
Improved SEO rankings
Quick feedback from consumers
Random social media efforts will not yield any results. You need a social media strategy that can keep your social media efforts consistent, cohesive and synchronized. Social Media Strategy gives a direction to your efforts; efforts that can be measured.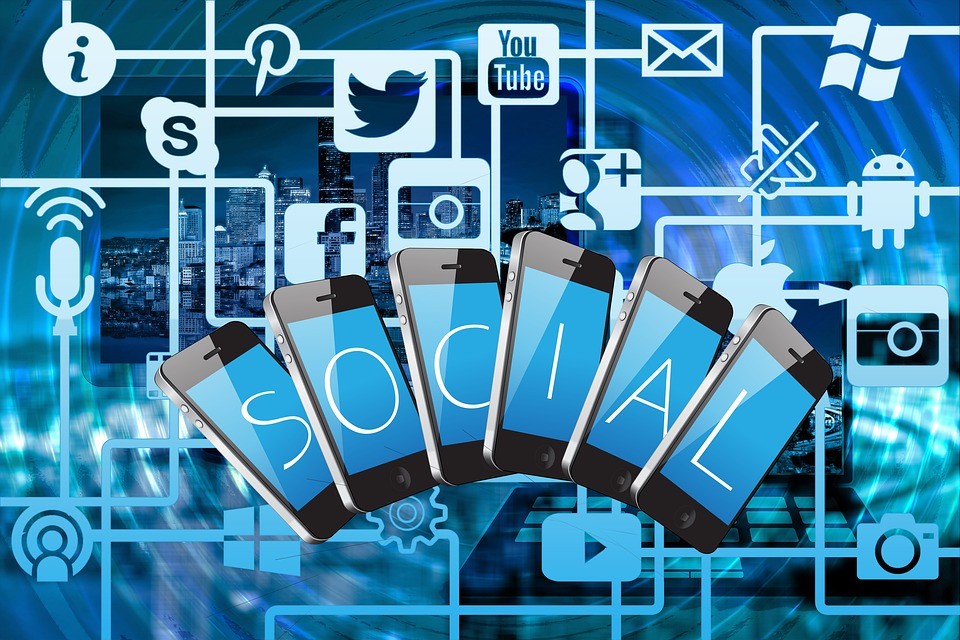 Image Source: https://cdn.pixabay.com/photo/2018/01/06/07/53/social-3064515_960_720.jpg
10 steps to make a perfect social media strategy
Define your social media vision
List your social media goals
Identify your target audience
Identify your competitors
Find the most relevant social media platforms
Align your content marketing strategy to your social media marketing strategy
Use tools for your initiative
Identify a social media team
Measure your results
Revisit your strategy
Let's discuss each of the points above in details.
1. Define your social media vision
It's a broad statement that answers the question, 'What do you want your social media to achieve for your brand?'. Do you wish to raise awareness about your brand or generate leads? It always better to start with a simple vision and derive your social media goals from there.
2. List your social media goals
Your social media goals must be SMART- specific, measurable, achievable, realistic and time-sensitive. You need realistic social media goals that can help you determine the progress of your social media efforts. The social media goal cannot be vague or weak. It must be specific with an end date and the action that can help you to achieve it for example, grow 100 Facebook followers in 1 month. The social media goals are derived from the social media vision.
3. Identify your target audience
You need to identify who your target audience is so that you can achieve conversions with your social media efforts. Attention from a lot of people may help build your brand but attention from your desired audience can help you grow your business. For example, if you're in the business of selling protein shakes, your target audience will be fitness freaks in the age-group of 18-40 years. You can further specify the geography to fine tune your content and messaging. Once you have a target audience profiling, you can also determine the most suitable channel where you can reach them.
4. Identify your competitors
So that you have a unique positioning and stand out, you need a clear understanding of what your competitors are doing on social media. This activity will give you an understanding of the way your social media landscape looks like. Take in account aspects like their frequency of posting content and the social media channels used.
5. Find the most relevant social media platforms
Not all social media platforms are relevant for every kind of business. You need to identify and prioritize the social media channels that are relevant for your industry and business. For example, product-based companies benefit most from Instagram and Pinterest (social media channels that are more image based).
6. Align your content marketing strategy to your social media marketing strategy
Your content should be built on the premise of entertaining, informing, interacting or converting your consumers. Create text, images, infographics and videos as per the most important aspects that you're trying to market related to your brand.
Related Read: 7 tips to get Social Media Marketing right
7. Use tools for your initiative
There are many social media tools that your schedule your posts and measure the performance of your social media efforts. There are tools (both free and paid) like HootSuite, HubSpot, Buffer and Sprout Social that can help you get more effective results from social media efforts.
8. Identify a social media team
You need specialists to perform different tasks involved in social media marketing. For example, you need a content specialist to write a script and need a person well-versed with analytics to measure your social media metrics. You need team members to publish your posts and interact with followers.
9. Measure the results
You must employ both tracking and analytics tools to measure your social media performance. You can measure your brand perception and the conversations around your brand on social media platforms. You must measure in terms of volume, reach, engagement and influence. For more details on social media metrics, click here.
10. Revisit your strategy
If you didn't achieve everything that you planned as per your social media goals, you need to revise your social media marketing strategy. Don't be afraid to include new ideas in your strategy.
If you need a specialist to help you with your social media marketing strategy, speak to one of our experts.
Related Read: 10 social media best practices that will make your nonprofit organization popular