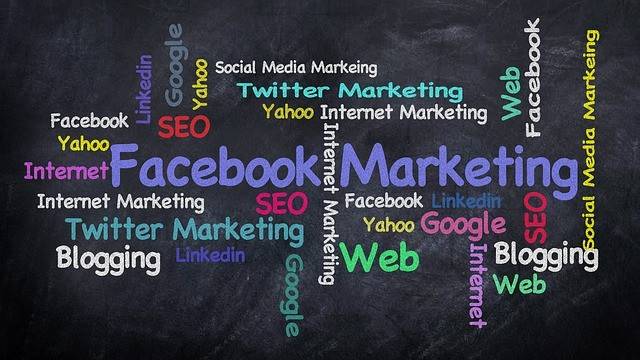 Source- https://pixabay.com/en/facebook-social-media-424521
Use Social Media Management Software
Even if your company is just getting into social media, using management software like the commonly used Hootsuite or Sprout is essential to success. Both of these are tools that beginners can use but also offer a wide variety of functions based on your company's objectives.
A good practice with companies that employ these tools is to fully learn their functionality. Even in some digital marketing agencies, these tools are widely used to simply schedule posts and see how their feeds are doing but are capable of so much more.
Learn What Your Viewers Want Through Numbers
With an endless supply of analytical software available to businesses and digital marketing agencies, some are taking more advantage of these tools than others. These numbers may seem vague at first, but they can tell a precise story about exactly how your viewers interacted with your social media.
For example, The Archivist tool on Twitter is commonly used to track every tweet made by users that mentioned you and the path in which they found you. This information is very telling of what works and what doesn't as you can tell what your viewers desire through these numbers.
Don't Miss Out on Blogging
Most companies and Digital Marketing Agencies should be well aware of this best practice by now. Still need real proof? HubSpot listed blogging as the most crucial inbound project that companies should be undertaking as marketers that publish blogs are 13 times more likely to see positive ROI on their marketing efforts compared to those who didn't. That's a hefty figure.
Don't forget to combine efforts though. Taking your blog and integrating it with your social media has been shown to be highly effective as opposed to keeping both separate from each other.
Save Money with Automation
When companies and advertising agencies really get invested into social media, it can become rather cumbersome. Social media has the potential to become a bottomless money hole without the proper usage of automation. Most people hear the word "automation" and the first thing that comes to mind is a soulless machine. It is entirely possible to retain a genuine human feel to your company while automating functions like:
Automatically following back people when they follow you
Retweeting messages that matter to you on Twitter
Responding to direct inbox messages
Auto posting from an expert's website that you follow
Mentioning people or other companies in your posts
No matter what, these things will take time and money. If a company or advertising agency has the opportunity to automate the smaller tasks like this, it is almost always a good idea to do so. However, there is no substitute for real customer engagement in the social media space.
Offer Something More than Just Text
When looking purely at share rates, photos have dominated the social media space. This isn't just a theory, in Social Media Examiner's Analysis, Facebook photo content came up with an astounding 87% share rate. This is astronomically higher than other types of social media content that didn't even make it above 9%. To further this, on Twitter, posting photos on average made tweets perform 35% better than they would have without them.
These are some pretty big numbers to be throwing around. Don't forget the power of this social media tool as well. Different social sites offer different tagging system that can be used to effectively save characters, especially on Twitter.
Success Has Never Been Found Without Trying, and Trying Again
You can read all the blogs in the world about what you should post and how you should post it, but no one could possibly know your audience better than you.
Using the analytical tools mentioned above and looking at the story that the number are telling, anyone could use the following strategy to improve their social media performance. Every day for a month try to post at least one update in your social space that you think will best resonate with your followers and viewers. However, use the analytical tools to find what works and what doesn't. With this information, you can cut out the under-performing strategies in the future and build upon what really resonated.
 
Don't Forget the Big Three
Historically, all the big social media site users have loved these three things: free giveaways, being famous, and being right. For starters, try to run weekly or monthly contests. This can create a sizeable traffic increase to your site. Last year alone, Frito-Lay ® created a "punny" social media contest called "Do Us a Flavor" where they asked users to submit what their new chip flavor should be. This social media marketing strategy allowed them to have over fourteen million submissions to their contest.
Having a live twitter debate using your own custom hashtag has also become a huge strategy to achieve success. Alas, who could forget the black & white vs blue & gold debacle that many digital marketing agencies decided to hop on to. As social media marketing historically has shown us, tailoring these posts to grab the user's attention and work in an interactive manner would work the best to create maximum engagement. And of course as all social media users know, having a famous endorsement (Game of Thrones, please) is like coating the product or service in gold.
Save
Save