5 Key Things To Consider Before Hiring A Dallas Pay Per Click (PPC) Agency For Growth Hacking Your Campaigns 
A lot of businesses & companies find comfort in the ease and convenience accorded to hiring of agencies specialized in the management of their Advertisements and Campaigns via the Pay Per Click Model.
Pay Per Click or PPC Advertisements is advertising in which the advertiser is charged for each click to their platform (which could be an app or website). In the Pay Per Click Model, the advertisers only pay a set fee when their advertisement are clicked on. Pay Per Click advertising is characterized by advertisers setting a bid for clicks to their platform while the Advertisement itself will be based on specific keywords and target audience the client wishes to reach out to.
Organizations that manage, supervise and track PPC Advertisements that could come across as burdensome for some client's are referred to as Pay Per Click Agencies and they vary in their mode of operation, the services they offer, their contractual agreement, their performance and operating strategy. Hence, the need for potential clients to carefully and tactically consider the options present or available in their area or that is within reach.
This article focuses solely on five key thing's to consider before hiring a Dallas Pay Per Click Agency. Some of these factors include:
1. The Agency's Certification.
2. The Agency's Track Record- Both of Successes and Failures.
3. The Agency's Charges and Fees.
4. Their Method of Operation or Strategy.
5. Their Ability to not only manage but consult and maintain steady growth.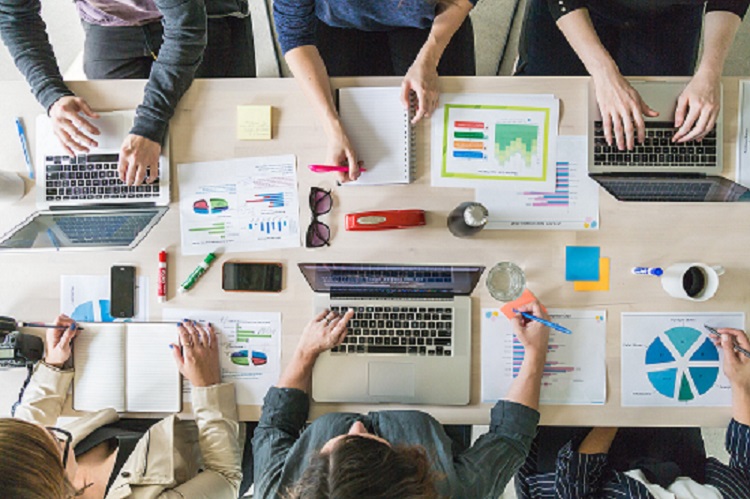 It is important to note that the listed factors above which will be elaborated on are guidelines to aid in narrowing down available options within the Dallas or DFW area and converting Ad impressions into clicks which means more engagement and outreach through the most effective manner to yield positive results and increased output.
1. The Agency's Certification:
It is without doubt that one of the biggest platform's that offers Pay Per Click advertising is Google thus, agencies that have being certified as partners with the Google Ad's program resonates a sense of authenticity and corporate legitimacy in terms of the service you require from the agency in question- and that is PPC management.
Agencies that have gone through the screening and vetting process in order to become partners with Google Ads are usually recognized by a blue badge which shows that after their application, Google has taken the time to scrutinize, crosscheck, test and examine their service offering in order to ensure that it is in line and on par with best global service provision in terms of Advertising.
Google through its Ad-program takes this certification process very seriously through a series of test's that is issued out to the agency requesting for partnership with their program. This ensures that the process is fad free because these agencies have taken time to learn courses online on what the Pay Per Click model entails and have proved this knowledge by passing Googles AdWords Partnership Program assessment which involves answering tons of questions regarding formative advertising & traffic conversion that encompasses strategies and marketing tactics needed for a successful campaign. This certification however, does not guarantee the agency's capability or their capacity to deliver but is an indication of some high level & degree of professionalism/expertise in the associated field.
2. The Agency's Track Record- on both Successes and Failures:
Clients obviously desire for their advertisement or campaigns to be managed by an agency that is well grounded in the techniques and strategies of digital marketing through the Pay Per Click Model and one way they go about this is by examining the track record in terms of comparing the success margin as well as failures of the agency they have interest in handing over their Ad portfolio. Clients should employ the services of agency that have clearly stated their successful campaigns and even those campaigns that flopped either due to faulty systems or incorrect market predictions because this gives a sense of transparency in their method of doing business.
Also having a knowledge of the agency's projections and future prospects in terms of meeting client needs is an added bonus as it gives an insight of what their objective or goal is and how they hope to achieve them. This will help the client's to weigh and balance the agency's competence and ability to deliver the best PPC Ad Management that meets or surpasses what is currently attainable in the world of Advertising. It is a known fact that individuals and groups are willing to patronise a Pay Per Click management agency with an amazing track record as it resonates a deep sense of the much needed professional experience and expertise.
Track records are always an effective means of getting more in depth information about such agencies because as a client you are presented a clear indicative idea of what to expect moving forward business wise.
3. The Agency's Charges and Fees:
An essential aspect of running a business is the ability to reach out to your desired audience through targeted advertising by using the most effective low cost method that is managed either by a team or agency that has a clear understanding of what your business requires.
Thus, when a business that wants to save cost yet make profit decides to employ the services of an agency to manage & cater for their Ad portfolio, it has to be on a cost effective basis meaning they have to be affordable yet efficiently deliver increased output and positive result margins.
Clients are always on the lookout for such service providers open for price negotiations to meet their set budget range. Such agencies with flexible charges and fees can be certain to always be on the top of list when it boils down to probable choices or considerations.
4. Their Method of Operation or Implementation:
Agencies with operating models that are practical, easy to understand and under best global practices should be engaged because as a client, you want your Ad Campaigns to be managed by an agency that operates using strategic and tactical methods which when implemented, equates to impressive result's and turn around rates for your business. Also, clients should inquire as to if their method of operation are in accordance with what is considered being fair and technical. This require the agency to run an operating model that is different, unique and also possess the ability to adapt to changing market & advertising demands or attitudes both of the target audience and your business.
This then ensures that the agency you're willing to work with take out time and resources to research, test and work on their operating systems such as affiliate marketing, use of influencers & sponsored posts so that their clients can get the most value on their investments via the Pay Per Click model.
5. Their Ability to not only manage but consult and maintain steady growth:
Not all agencies in the PPC Ad Management Sphere could offer both Advertising consultancy and managerial services in a single package or at the go, but it is important when searching for agencies within the Dallas and DFW Area that can manage and equally offer consulting services on what your business needs going forward to keep your products in the market and constantly rolling off shelves because that's the short-term goal of Advertising which is centered on getting potential customers to know what you are offering and eventually persuading a purchase.
Using the service of a Dallas PPC agency that manages your Ad Campaigns and constantly feed you an in-depth analysis of market predictions on the habits, attitudes & rules of engagement of your target audience in the long run ensures that you do not settle for less thus, maximizing the returns of your investments.