Why is it suddenly important to consider a wholistic digital marketing approach for the financial industry? Is SEO for financial industry not enough? It is no longer enough to just have SEO as customer expectations have changed. Survival and growth will belong to the one who will adopt the digital trends and evolve the fastest.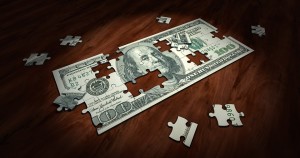 Image Source: https://cdn.pixabay.com/photo/2017/07/13/12/51/puzzle-2500328_960_720.jpg
The financial industry has been slow to adopt digital marketing trends for customer acquisition and engagement. In fact, they have been slow to adopt any changes related to technology. Digital marketing in financial services is not something new but something that is pushed down the priority list as traditional marketing methods continue to take precedence. Even though there are newer and faster ways of making their processes faster with the help of technology, people working in the financial industry are still comfortable with the time-consuming and old ways of working.
Since customer referrals and retention are crucial for any industry (specially the financial industry), it is imperative for them to adopt the trends that come with the digital disruption. For example, SEO for financial companies is not enough anymore. There needs to be a more wholistic approach to a complete digital marketing strategy in the financial sector. The changes in the digital world are far too many and these are impacting every industry. To thrive and get ahead of competitors, financial companies must adopt and implement digital marketing strategies and latest trends. Even SEO for financial services has undergone an enormous change and financial service providers like bankers, financial advisors, insurance agents and CPAs need to understand the changes and how these will impact the way they acquire customers and build customer loyalty.
1. Get Mobile UX and Mobile App
We all know that people use their smartphones for financial institutions. Trends don't show anything different as more than 80% consumers use mobile phones to transact. Given those numbers, you just can't ignore mobile apps or a mobile friendly website. Consumers expect the same experience when accessing a website on their handheld devices as they see on their desktops. Even search engines favor mobile-friendly websites and rank them higher than the ones that are not. The trend is not limited to banks but also insurance agents, financial intermediaries and CPAs.
Biometric for user login, AI in mobile apps and mobile alerts are all features that the financial service providers are fast adopting. Mobile apps can enhance the customer experience and increase productivity of financial service providers.
2. Use Content Marketing as a differentiator
The financial service providers face a fierce competition and to make their brand get noticed they must generate content that stands our across multiple channels. Writing, publishing, editing and storytelling is an art that financial companies need to embrace as an important way to engage with customers. They need to have a genuine voice when creating sticky content and then should be able to distribute their content on channels where they have their consumers. There are too many financial marketers creating similar content while the need is to focus on creating distinct and personalized messages with a humanized voice that resonated with the brand. One of the best ways to connect with the consumers is to use branded content like case studies, whitepapers, and testimonials in video format. Financial marketers must also have the knowledge to tweak the message as per the channel. Rewriting and reformatting becomes decisive for disseminating content across different channels. Content Marketing will become a driver for search engine optimization for financial companies.
Even the success of SEO hugely depends on how well the content marketing strategy is crafted. Even search engines give preference to the most relevant and fresh content.
As we mentioned earlier, the financial industry has been slow to adopt any digital disruptions. It has been the same case with social media. But with most of the customers now using social channels, financial marketers need to engage with their customers on popular social media channels. For example, Facebook is effective for community outreach, Twitter is powerful as a social news feed, and LinkedIn can be used to establish the brand as thought leaders. Each channel has its own audience and meant for certain kind of content. With the help of visual content, social media channels can be made highly engaging and can prove to be excellent for customer engagement and loyalty.
Financial marketers must invest time and use their creativity to make drab financial related information to be interesting and engrossing. Credit unions, banks, insurance agents, CPAs and financial experts should engage with financial marketers who have experience of building brand loyalty and are careful to social conversations around their brand.
4. Leverage Video Marketing
Video marketing allows a higher chance of converting potential customers into customers. It can educate the viewers and engage better with them. There is an increasing number of financial marketers who are focusing on creating branded videos to narrate visual stories or just entertain the users. Videos can be used for SEO as descriptive tags and meta data can be added to them. Video marketing will give an edge to financial companies to reinforce their brand and build their brand story in an engaging manner.
5. Adopt latest SEO tactics
SEO and SEM tactics are evolving consistently. Financial marketers need to use strategies based on how users search for information. Financial marketers must address the technical and content aspects of financial websites which includes inclusion of strategic keywords in the website content and meta data, header titles, and page names.
People have changed the way they search. For example, voice search is gaining popularity so while planning for SEO, financial marketers must keep contextual factors in mind. Data analysis of user search behavior, social networking, mobile usage and browsing habits are all critical data points to make SEO for financial companies work.
Financial marketers need their continued attention on SEM to claim their sweet spot on Google AdWords and Bing Ads. Big data and other next gen technologies have allowed more insightful customer data to enable better targeting and more flexibility to reach their potential consumers with paid advertising. There are insights related to user interests, location, search behavior and interests available that can help in more focused targeting. Paid ads are eminent to highlight owned content of financial service providers. For enhanced social media reach, paid marketing on social channels will help financial marketers to be present at all the right places. There are newer channels like Pinterest, Whatsapp and Instagram that are becoming a strong magnet to build brand awareness and build customer loyalty.
While it is easy to just spend money, financial marketers should be careful to appropriately budget for different channels as per different requirements and optimize campaigns accordingly.
Financers are obsessed with numbers but now it's time to take a deep dive into big data. Marketing analytics are essential to tweak the digital tactics and measure the effectiveness of digital campaigns. Financial marketers need dashboards to help them collect and review marketing metrics related to search engines and social media channels. Google Analytics, Facebook, LinkedIn and Twitter have already started to provide insightful statistics related to various aspects of digital campaigns.
The key is to leverage the metrics and turn it into actionable intelligence. The metrics, if used effectively, can help deliver digital marketing campaigns with a high ROI, minimize cost and strengthen the sales funnel for financial institutions multifold.
Conclusion
Adopting the latest digital marketing trends can tune in success for financial companies, banks and insurance companies. The question is to find the perfect financial marketer who can make the digital marketing tactics work for you and really connect with your customers. Go ahead, speak to the financial marketing experts to leverage the digital marketing trends.