While the entire world is screaming (and probably scaring the shit out of you) regarding the Content Marketing trends that will dominate 2018 and what you're not prepared for, here we are, eager to share the Content Marketing Tools that will make you successful in 2018 (for free). Let's look at some trends that are expected to dominate the Content Marketing landscape. Videos, diversification of social media, increased focus on retargeting, content monetization – yes you find several blogs around the topic like 5 Content Marketing Trends to Try in 2018 or 9 Content Marketing Trends to Look Forward to in 2018.
The crux of 2018 trends is an increased focus on quality content in diversified formats like videos, design, audio, and optimization for multiple formats. You will need to create interesting content that people can engage with. Leading brands are already spending millions on content. For example, PepsiCo opened a content studio, and Apple is expected to spend $4.2 billion on original content by 2022.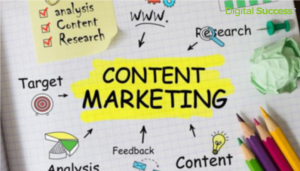 We want to give you a list of content marketing tools that can help you have a competitive edge in 2018. If you wish to support different formats of content, there are many tools that are available and handy even if you don't have any technical or designing skills.
Need a powerful graphic for your blog or white paper, try Canva. Use a ready template or make one of your own. Canva regularly updates new designs that can add freshness to your design work.
This is another tool for you to make graphics. Don't have any graphic designing skills? Worry not! Snappa can help you create a professional looking graphic in a matter of minutes.
Zaption can help you create videos, display a quiz or any interactive element in your content. Videos can capture the attention of users like no other channel. You can use Zaption to create powerful videos.
You can capture and mark up screenshots and include it in your content with Skitch, which is a tool from Evernote.
Promo can help create professional videos with absolute ease. You can also make music and video clips to be part of the video and have access to music and footage editors.
Schedule your content on social media channels with the help of Buffer. The tool can also suggest the optimal time to post. It helps you streamline the content distribution in an efficient manner.
One of the most popular social media tools, HootSuite is known for complete social media management. It can schedule and publish content on social media channels and lets an entire team manage different aspects of social media.
With the help of Sniply, you can add a call-to-action to every link. The tool gives a call-to-action whenever the readers find the content useful. It can provide a backlink to your website, and you can add either a call-to-action or social media link that is published.
The platform can be used to automate hand-curated content from categories that interest your potential consumers. The content can be distributed on different social media channels.
One of the most effective ways to grow followership is to engage with followers, and the Narrow tool helps you do exactly that.
Buzzstream is a reliable tool to grow your organic growth on social media channels. It can help you understand, research and plan your social media growth. It helps find the most relevant followers and helps provides you with templates to grow the followers.
There are many more tools available but it's clear that brands can't ignore content marketing anymore. You must have a power-packed strategy.
You can start with a download of this Free Content Marketing Template that is geared as per the 2018 content marketing trends. If you wish to our content experts help your Content Marketing Strategy, we're just a form away.