It is tough to choose the best digital marketing agency for your marketing requirements. There are a handful of agencies but to pick the best digital marketing agency in Dallas will require more than just guess work. Don't you wish there was a magic wand that could magically evaluate your business requirements and make the top digital marketing agency appear in front of you with just a 'abracadabra'. Let's step out of the exciting fantasy and see some tips that can help you finalize the best digital marketing company in US.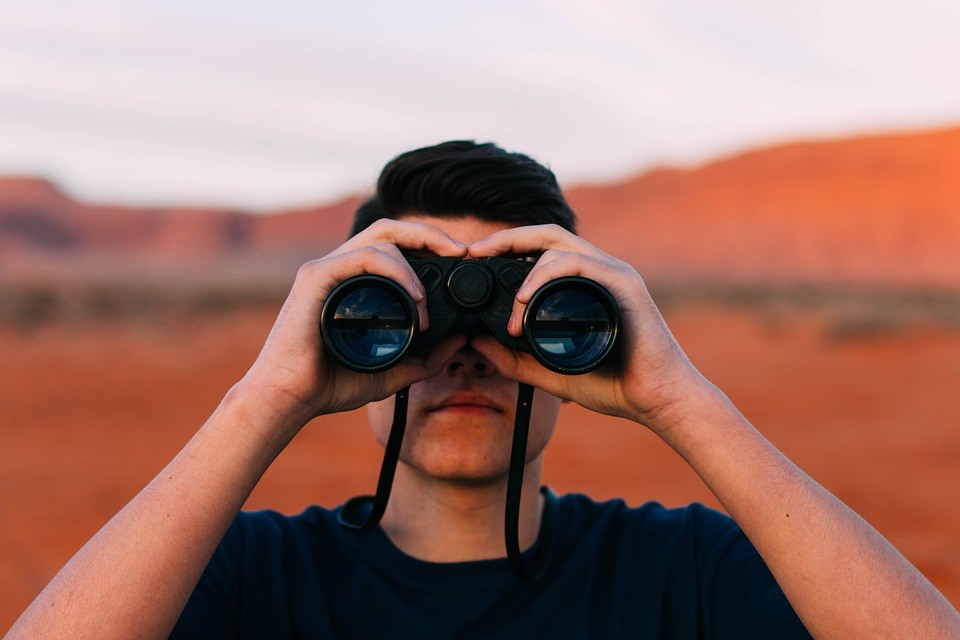 Image Source: https://cdn.pixabay.com/photo/2016/02/19/10/00/binoculars-1209011_960_720.jpg
There can be 2 scenarios in case you are searching for an online marketing company to attract the desired customers to your business. Either you have an internal online marketing or digital marketing team that is not delivering as per expectations or you don't have the bandwidth to hire full-time internet marketing professionals but also know that digital marketing is a necessity for your enterprise.
I have collated a list 10 proven and practical tips that can help you to shortlist the best digital marketing companies for your enterprise.
Here are the top 10 proven and effective tips to find the right online marketing agency in US:
1. Draw a comparison between your needs and the capabilities of the online marketing agency
if you're still wondering about the best tactics to boost internet marketing for your business, you must opt for a SEO digital marketing agency that knows it all. In such a case, just a SEO specialist, programmatic advertising agency or social media professional firm will not be able to leverage all tactics of online marketing. Therefore, make a list of all your marketing goals and evaluate the capabilities of the digital marketing companies against that. It will be immature to choose a digital marketing firm that only gives you cheapest services. You must opt for the top digital marketing companies which can provide you services like SEO, SEM, social media management, mobile marketing, programmatic advertising, blog development and promotion, PR, influencer marketing services and conversion rate optimization.
2. Check their online reviews
It will be helpful to read the online reviews of the online marketing company. Reputed online marketing firms are registered on Clutch and have a good rating and review. Online reviews speak a lot about the firm's subject knowledge, commitment and quality of their work.
Digital Success is recognized as a Top Search Engine Optimization Company on DesignRush, Clutch, GoodFirms and many other online rating platforms for digital marketing agencies.
3. Check the work they've completed
The biggest advantage with digital marketing companies is that they have a portfolio that speaks about the quality of their work. You can check their online portfolio and case studies or ask for additional work specimens in case you aren't satisfied with the work exhibited online.
4. Ask for client references
Client references is firsthand information that gives you a clear picture of the online marketing company's strengths, positives and commitment to clients. They will also be able to give you an understanding of their weaknesses. Also, you can check at Clutch.co for the references.
5. Ask them the right questions
When you speak to the representative from the digital marketing agency, ensure that you ask the right and pertinent questions. Discuss your marketing goals with them and ask them to provide a road-map on how they will increase the website traffic, qualified leads and increase the conversions. You need to understand ways that they will implement SEO for your website and inquire if they can provide allied services like content writing and graphics.
6. Ensure that they know the current trends
Digital Marketing trends are changing fast. Google algorithms are changing often, and a new wave of emerging technologies are impacting every sphere of businesses. Any leading and top digital marketing company will be aware of the current trends. Do some research yourself and ask them some questions to explain how the current trends can strengthen your online future.
7. Evaluate their website and social media channels
Assess the website and social media channels of the digital marketing company closely. They should be able to capture their complete service offering on the homepage and must encapsulate the capabilities in a succinct, complete and effective manner. Check if their social media channels have regular posts with engaging and informative content.
8. Ensure you work with a marketing agency that shows you the real numbers
It is critical for the digital marketing agency to present data in a clear, concise and transparent number. If the marketing campaign(s) are not working, the agency must project so. If you work with some of the top digital marketing agencies in US, they will agree on the metrics before they start executing the marketing campaigns. They will also suggest ways to maximize your ROI.
9. Evaluate the partners of the leading digital marketing agency
Ask the agency representative questions like ways that they interact within their own industry and community. It reflects their thought leadership and potential. Needless to say, that it is imperative for the best online marketing firm to be a Google Partner.
10. Consider the price
You can work on the final pricing with contract negotiation. If they have the lowest quotation, it may not necessarily mean that they will deliver quality work. You need to evaluate on the parameters listed above and consider price as one of the key factors (and the only factor alone).
Searching for the right digital marketing firm can be a tiring and frustrating process. Digital Success can make your search easier. Don't take our word for it. Speak to us so that we can brief you about everything we can offer and achieve together.