Find out how important is it to have a responsive website or mobile-friendly website after the Mobilegeddon effect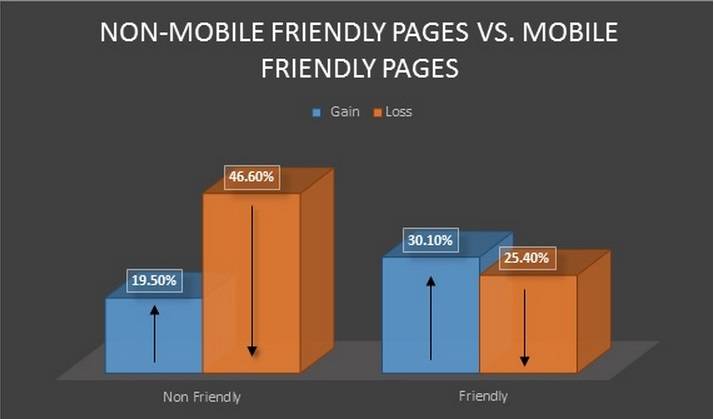 Source- https://www.stonetemple.com/mobilegeddon-may-have-been-bigger-than-we-thought/
The above graph information is commonly being cited as the main source of information on what happened during Google's Mobilegeddon. These number make it clear that Google was not messing around when the term "Mobilegeddon" was coined.
What this means?
This information was obtained by Stone Temple Consulting after they took the URL's that ranked in the top 10 of their test queries. This means that if the URL was in a lower position on one day, then experienced a raise in position later, this data records that change. So this is a visual reflection of the way Google punished websites that did not perform well on mobile devices, and rewarded those that did.
Adobe's Research
Adobe systems later came out with a comprehensive report that confirmed what was already suspected was going to happen during this Mobilegeddon. This report stated that overall traffic to non-mobile friendly websites fell 12% in the two months that followed the implementation on April 21. This information was taken from more than 5,000 different sites. The key success metrics according to Google here as the use of larger text, good fit on small screens, and things that are generally easier to tap.
As is natural with these changes, the sites that received less organic traffic due to this update, decided to push their mobile bids up (about 16%) to combat this change.
This all means that sites that are continuing to invest time to make their platforms more friendly to mobile eyes, are going to be experiencing more conversions overall. If you aren't looking into this part of your website, do consider it soon as Google doesn't look to be slowing down with this filtering.
Save
Save