It struck.
Google's Mobilegeddon is finally here to favor the mobile-friendly websites.
Are you still wondering the next best move for your website?
The impact of the algorithm change will be visible in a few days but that shouldn't stop you from switching to a mobile-friendly version for your website. This change in the search rankings will be seen for mobile users and will have no impact for the users who will be searching using their desktops. The move will not even effect tablet search results, it is only meant to shake the search results for smartphone users.
So what does being mobile-friendly really mean?
It means that your mobile should be visible, comprehensible and crisp when a mobile user accesses it on their device.  If a user is not able to read the content on your website on a mobile device, your website is definitely not mobile-friendly.
I don't have a mobile-friendly website? Should I worry?
Recent statistics show that there are as many people using mobiles (to access websites) as desktop users. In fact every year, the use of mobile phone users is on a rise at an alarmingly high rate. So getting your site to be mobile-friendly is not really a choice anymore, it is a mandate.
Google's Mobilegeddon is a move that further reinstates the fact above.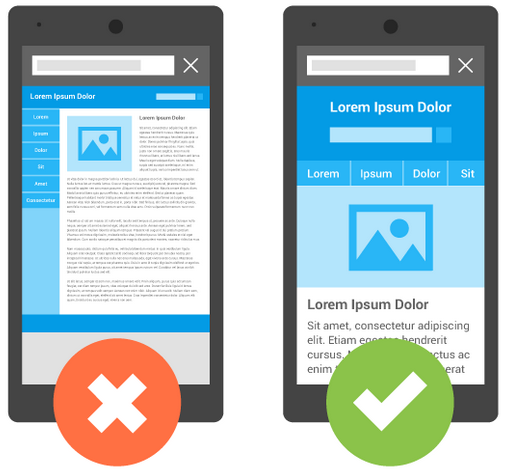 Source: http://googlewebmastercentral.blogspot.in/2015/04/rolling-out-mobile-friendly-update.html
How do I get there?
If the desktop version of your website uses Flash or takes a lot of time to download because of the use of fancy large images, a user will not stay on it if accessing it from a smartphone. One of the most important tips to get mobile-friendly is to rework on the website content. And by rework we mean, and only mean, make it concise.
Make it concise
The amount of content that a standard website can clearly depict on a desktop will not be the same for a mobile version of the website. You need to declutter your website not only in terms of content but overall navigation. Ensure that users can easily find information regarding your core offerings/service areas. Testing your website for compatibility on different mobile devices and different operating systems is another critical step, which you just cannot ignore before launching a mobile-friendly website.
Not sure if you have a mobile-friendly website?
Need an expert to analyze your website for its friendliness?
Save