Experts predict that the Content Marketing Industry will stand at 32 billion by 2018. Now given that big number, there is one thing that's absolutely clear. It's no longer the prerogative of only big enterprises. Organizations, of all sizes, should start taking Content Marketing seriously.
One of the key reasons for the growing popularity of Content Marketing is the fact that online consumers are changing. Trends show that consumers spend more time on branded content. Which is why enterprises are always pressurized to differentiate themselves from others and identify their USP. It has become essential for them to send out a strong and standard message to all audiences. Therefore, a strong content marketing strategy is mandatory as it helps in increased brand recognition, more engagement, and higher conversion rates.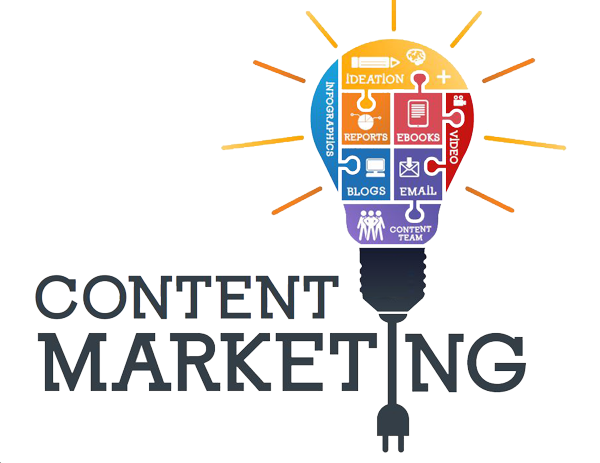 Image Source: http://www.trend.media/wp-content/uploads/2016/09/pic-for-blog.png
If you have brilliant content but no one sees it, that content is of no use. With wide-spread audiences, you need programmatic advertising to help you consolidate workflow, and streamline the way you distribute your brand message. Quoting the definition of Programmatic Advertising from our blog, it is the online ad bidding and buying system that allows marketers to reach the audience they've selected as valuable at the ideal time with a specified message. This system is automated by machines and touches online users across multiple device platforms.
Programmatic is not just a buzz anymore. If done right, it can help you to target your consumers better, increase click-through and conversions, additionally it ensures a higher ROI for your online campaigns.
Some of the ways programmatic advertising can change your Content Marketing Strategy are listed below.
It helps you find the right audience
Programmatic Advertising helps you reach the right audience at the right time rather compared to putting all your eggs in one basket. The unfortunate fact about today's consumers is that they are not loyal to a particular brand. There are quite a few channels and approaches to reach the consumers and you have to prioritize and assess the most important ones for your business needs. Programmatic Advertising can help brands with a content-driven experience, which is the need of the hour. It helps you reach the target audience at the right time and distribute the content effectively.
Engagement with the consumers
One of the key objectives of Content Marketing is to build an interactive and two-way relation you're your consumers and build their loyalty. With an analysis of consumer engagement, brands can understand if their content resonates with the consumers or not. If you study analytics closely (for example, if you're aware of the bounce rate, scroll depth, onwards clicks, and similar metrics), you can streamline and improve your content and campaigns. There are programmatic platforms that help you to view such in-depth page-level analytics that is highly useful and helps to optimize the content marketing trends.
Real-time configuration of campaigns
The automation of programmatic advertising helps to configure campaigns in real-time based on machine learning and artificial intelligence. It can help you to view the channels that are performing well, and the ones that are not. You can invest more on the channels that are high-performing (in real-time), tweak the campaigns and optimize your ROI.
Content Marketing Strategy, which is backed up by data and analytics, will perform better and expected to help you meet your objectives more rapidly.
Conclusion
If you combine programmatic and content marketing, the impact is powerful and effective. You can tailor your content in real-time and leverage from the relevant events and consumer behavior before it's too late (since it all happens in real-time). The combination can help you create a strong brand message and when used with the technically advanced tools, you can leverage multiple channels for the right audience. Additionally, the page-level analytics can help you to optimize the campaigns on a continuous basis to maximize the ROI on content marketing efforts.  To leverage the power of both content marketing and programmatic advertising, you need an expert who understands the working of both and how both can be combined in the best possible way to drive and engage your target consumers.
Don't you think it's time you got serious about your content marketing strategy?
You might also be interested in reading "Why Programmatic Advertising is Must in Your Business Strategy"
Programmatic advertising isn't new, but in 2016 its popularity skyrocketed. US programmatic display ad spend reached $22.10 billion and programmatic video ad spend has reached $5.51 billion, representing 56.0% of total digital video ad spend.
What is it?
It's a method of reaching people online at the right moment. Programmatic can reach a highly targeted audience wherever they are, across all devices. Its versatility allows marketers to target competitor's customers, target fenced geographical areas, use company data to stay top of mind with past customers, and more.
The term "programmatic" itself is used to describe how the ad-buying system works – as an automated and optimized process.
Why is Programmatic Advertising So Popular?
Manually tweaking every little detail in an advertising campaign is hugely wasteful. The time it takes to do so and try to be profitable just isn't feasible.
But marketing technologies have become more and more refined behind the scenes for years now. Advertising platforms are now so integrated in our applications and lives, reaching people at any moment they're online is easier than ever.
And finding people when they have actual intent to buy is shown to work. Studies such as the one by Contexxt have shown us why this is.
This particular study concluded that buying ads programmatically often increases ROI by 20% and raises bottom line sales by 5%.
The study analyzed $20 billion in spend across Fortune 500 companies in ten separate verticals. Multivariate data sets were used to determine where the money was made and the impact on sales. The study used measurement tactics such as time decay, reach, frequency and flighting.
The study showed why Programmatic Advertising is a powerful tool for today's marketers.
Doubling spend on programmatic means higher ROI
As it turns out, the average Fortune 500 brand spends 4% on programmatic advertising companies; where the study found 8% spend will yield the highest optimal return. Any less than that, the study stated, would mean losing out on sales revenue and ROI.
Programmatic investment is an investment in the future
One thing programmatic does really well: Reaching people on any device wherever they are. One thing young people do really well: Consume media-on-demand over a wide variety of devices. Because of this, many companies allocate a higher percent of their programmatic budget towards younger audiences – the study states 12% is optimal for this segment.
Get traction though mobile and video ads
Getting traction from those on mobile and with people through video content are two still very widely untapped segments. Being in front of someone when they're looking to buy over mobile at the right time is crucial to getting more sales. The study concludes on a note that brands should optimize to be about 33% of their programmatic spend and video should be 35%.
In Conclusion
The study states that that the average brand should double its programmatic spend, and brands should be planning for the future by focusing on young buyers, and keep their sights on mobile and video.