Seven Closely Guarded Secrets on Mastering Facebook Social Media Advertising For Growing Your Brand Awareness, Never Revealed Before!
Is your Facebook Advertising agency not able to generate traffic that impacts your marketing goals? Perhaps they're not doing everything or enough to help you meet your marketing goals in 2019.
 You need to work with a reliable and experienced social media advertising agency to turn around the fate of your Facebook Advertising campaign.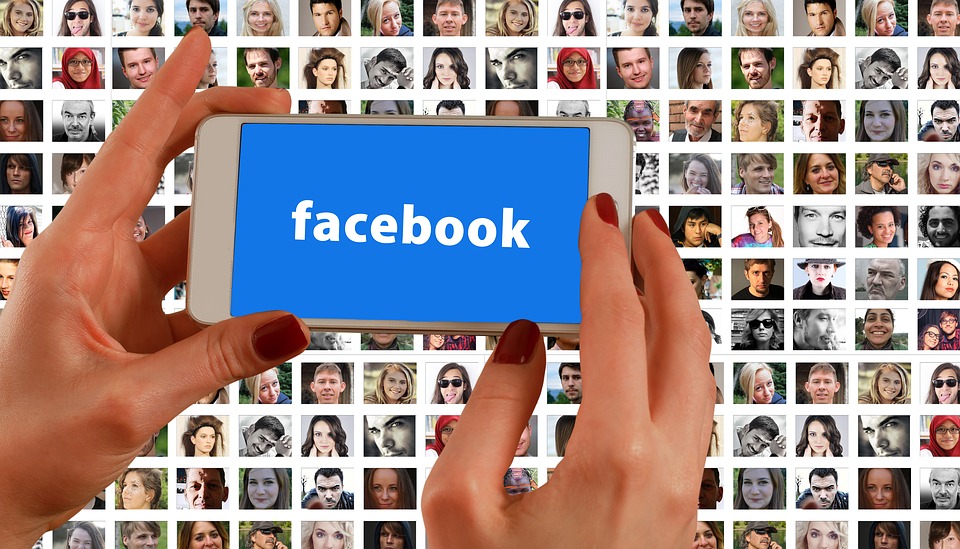 https://cdn.pixabay.com/photo/2016/01/29/09/57/hands-1167617_960_720.jpg
It doesn't make sense to ignore 2 billion users on Facebook each day (with each of these users spending an average of 30 minutes on it daily). Most of the Facebook users are highly engaged. You can ignore Facebook Advertising thinking that it's a not an effective marketing tool, but the truth is that Facebook Advertising is powerful. Period.
You're probably thinking of abandoning your social media advertising efforts or particularly your Facebook Advertising efforts since these have not yielded any results (or not enough) for you to continue. Wait before you hastily write off Facebook Advertising from your marketing plan 2019. You might need to write off your old and inexperienced Facebook Advertising Agency. In this blog, I will render the most useful and helpful seven secrets that can help you accelerate conversions and sales with Facebook Advertising.
Make your targeting specific to make your Facebook Ads successful
Facebook has some amazing advanced targeting capabilities. If your Social Media Advertising Agency hasn't shared this with you already or explored it fully, well, you know what to do. Gender, age and location are just the starting point.
You can further streamline your audience based on their interests and life stages. For example, you can specifically target new parents, people with a certain earning or people who travel often. It is better to define as many demographic specifications and track the engagement level of your visitors.
You can streamline your audience based on their interests, behavior, demographic and location-based targeting.
Remember to save the audience type that works best (converts more) for your business. You must taper your target audience as much as possible to increase the effectiveness of your Facebook Ads. You can even learn about targeting for Facebook Ads with the e-learning course put together by Facebook Blueprint.
Get the perfect placement with great content (and context!)
There are many options that Facebook offers in terms of placement of your advertisement. It is important to understand the device so that the right placement can be decided (the device has a relevance as it triggers a specific activity from the users). For example, if a person accesses the ad from a mobile device, it implies that the person is on the go and will not have the time to view a long video or have the time to download something heavy. If the person is accessing an ad from the desktop, chances are that the person has more time for some entertaining video or is probably seeking some information.
When you're writing the content for your ads, remember that the premise for all your content must be your brand story. Your brand personality must be consistent, and content should give a clear message. Spend time with your leaders to understand what your brand stands for.
Use Facebook Pixel

If I were to define Facebook Pixel, it's a piece of code for your website that lets you measure, optimize and build audiences for your advertising campaigns. Facebook pixels gives you a better picture your Facebook ad campaign so that you can have better understanding of the audience for remarketing. It's known as an advanced Facebook advertising tool and this tool can help you reach new and relevant audiences for the products or services that you offer.
Use A/B testing
A/B testing is powerful to ensure that you have everything is working as planned. You need to experiment with bidding techniques and budgets, placements of ads at different locations, different images and copy to know what works best. A/B testing is particularly helpful when you wish to test if ad designs will yield useful results and target audiences. A/B testing is a way to discover the best-performing solution and use your Facebook budget optimally.
Re-market to people who have already visited
Targeted re-marketing is one of the most effective ways to increase conversions. For people who have already visited and abandoned your website, you need to give them a good reason to reconsider your product or service. You can re-target the potential visitors with a great offer or discount to make them complete the purchase or transaction.
Evaluate your 'call-to-action'
You've heard it earlier that you need a killer copy to make your Facebook Ads do well. The thing that we forget is that Facebook ad must have a purpose and ensure that the purpose must be communicated with the help of 'call-to-action'. You need an effective and persuasive CTA to convince people to act. CTA serves two purposes – it tells people what to do and it gives them the motivation to do so. Ensure that your CTA serves the purpose.
Align the landing page with the ad copy
The content of the Facebook ad must resonate with the landing page where the user is directed upon clicking on the ad link. If there's an alignment between the ad copy and landing page, the chances of conversion go higher. The ad is your first impression and it must have a simple design, include a clear call-to-action and concise messaging. The logos, font and colors must be consistent across your ad and the landing page where the ad leads. Ensure that you give the user a reason to click on the ad and a reason for the user to further convert on the landing page.
Conclusion
If you think that you have many your potential customers on Facebook, then Facebook Ads is the smartest way to generate qualified leads. For a higher conversion of your ads, you mustn't try to sell directly through the ads. Direct the users to opt-in landing page with a strong incentive to convert. If you want social media experts to rejig your Facebook Ads, you can speak to one of our experts.