The Ultimate Guide to Successfully Migrate a Website Without Hurting SEO Traffic
In a society dominated by digitalization, websites have gained unquestionable importance. Nowadays, every entity must have a digital presence in order to stand out in an increasingly competitive and voracious market. Websites are perhaps the point where all digital strategies converge, hence part of its relevance. A common process, but that can bring certain risks is the migration of websites, it is undoubtedly a somewhat cumbersome process that can be both beneficial and detrimental depending on the efficiency of the process. It is normal that a digital marketing agency or an SEO agency are the most suitable to perform the process. However, in this article you will learn the main aspects of website migration without harming SEO traffic.
Table of Contents:
1. What is Website Migration?
2. What can be considered a website migration?
3. 10 common reasons for traffic loss after website migration
4. Recommendations for an effective migration

What is Website Migration?
This term often causes confusion. Specifically, the migration of a website is the term used to detail all the changes that are made to a web page and that can influence the traffic or how it is positioned in search engines.
If the migration process is not performed optimally, it will result in a considerable loss of traffic for an indefinite period of time. For example, in those pages that depend on traffic to generate income, it is a real problem that could mean the absolute failure of the project.
What can be considered a Website Migration?
There are many actions that can be considered as website migration, some of them are really small and insignificant, others, of great importance. In this sense, we have prepared a small list with some of the most common migrations nowadays:
1. Change URL: Modify the URL to improve readability, shorten it or remove certain sections.
2. Redesigning the website: Renewing the graphical aspect of the website can add or remove important elements for SEO.
3. Change the structure of the website: When expanding the business, it is important to add new sections or renew some existing ones.
4. Merge the content: Unify several pages of content into one.
5. Change domain: This is one of the most common changes and one that can cause more errors if it is not done correctly.
6. Change hosting: This is another common action.
7. Change from HTTP to HTTPS: This implies that the URL is modified.
8. Change CMS: If your site and traffic grows exponentially, you must have a more optimal CMS.
9. Top level domain change: It happens when you must move from ccTLD (country code top level domain) to a gTLD (generic top level domain) or vice versa. This translates to: Changing from .com to .com.es or any country code.
10. Merging web pages: It usually happens when already existing web pages must be unified in order to prevail the power of one over the other. For example: when a company buys another one.
10 Common Reasons for Traffic Loss After Website Migration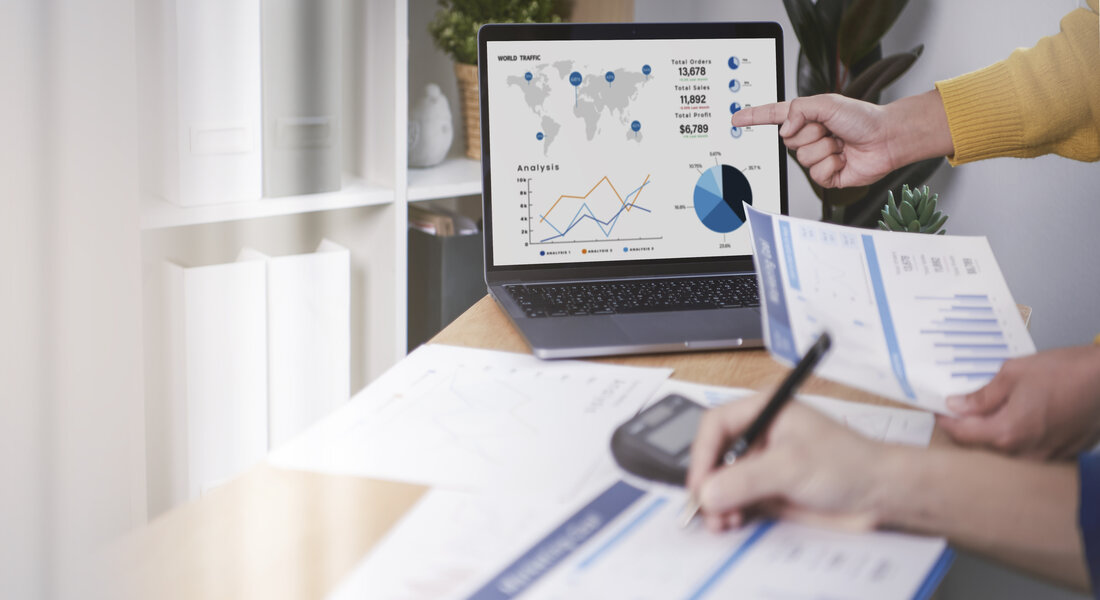 The reasons why a website loses or decreases its traffic after a migration are varied. In fact, discovering the action that caused the decrease requires an exhaustive analysis of all the changes made. Although there are many, most of the time there are 10 specific facts, here we tell you about them:
1.    Canonical tags
The change of canonical tags is one of the most common reasons for traffic loss. It is important to check if these tags are pointing to irrelevant pages or no longer exist. Also, it can happen that they have a programming flaw.
2.    Problems with Robots.txt or non-indexable content
Test your robots.txt or the pages that lost traffic and check if they can be indexed. Indexing problems are a common mistake in traffic loss. Fortunately, it is very easy to check if there is any kind of problem with your robots.txt from Google's test tool.
3.    Loss of metadata
It is common for title tags and meta descriptions to be lost during the migration process. The loss of a single column in the database transfer is enough to cause metadata loss. The process to correct this error is more extensive than others, for example: You can do a Google search of your site and check what your metadata was before the migration or using the backup you used at the time of the migration. If these last two methods are unsuccessful, you will probably need to add back all the information.
4.    The site lost speed
It is likely that after the migration, the website has slowed down. In some cases, it may be a problem with the server, although it is recommended to check: if the CDN is working properly or if your caching system is working optimally.
5.    Internal links
It is possible that the internal links in the publications still redirect to your old website. Check if this is the problem. For SEO strategy, links are a fundamental part of attracting traffic to the site.
6.    Broken Redirects
Broken redirects are another likely cause of traffic loss. The 301 redirection plan is a fundamental part of any migration process, if you don't have it, the failures will start appearing immediately. Redirect failures are a real problem for any SEO strategy; you must verify by means of an analysis any important failure and apply the necessary corrective measures.
7.    Content is not easily accessible
Some pages of your website may have accessibility problems. Correcting this problem is relatively simple. You should do an analysis from Google Search Console to know all the indexed pages, when you log in, in the index option you can find all the errors. In this section you can confirm if any URL has a problem and inspect any problems.
8.    Loss of external links
External links are a very effective way of attracting traffic to your website, when migrating it is likely that the external links are not updated and continue to redirect to your old website. The solution to this problem will depend on the willingness of the managers of the websites where the links are located to perform the update.
9.    Platform problems
If you have changed platform or hosting, you may experience some problems that will reduce your traffic. Some of the most common problems are: Decreased loading speed, blocking in search engines, geographical restrictions, among others. It is advisable to perform an analysis of the platform before migrating.
10.  Google Updates
Google algorithms are constantly changing, in some cases, the update occurs just at the time of migration which causes some performance problems. You should check if there is indeed a Google update or if your computer has an additional problem.
Recommendations for an Effective Migration
When performing a migration of your website, it is common that some problems occur that affect the traffic. In general terms, it can be said that failures in migrations are caused by a lack of knowledge of the risks involved in the process, little planning and above all the lack of an exhaustive verification of all the aspects that influence the migration.
However, performing migrations should not be a strenuous task. A short list of recommendations can help you perform better in your objective. Some useful tips are:
Verify all aspects of the migration beforehand.
Plan the migration according to the available resources and determine if it is feasible or not.
Use viable data sources.
Prioritize the pages with the highest traffic.
Perform closed tests to corroborate the effectiveness of the process.
Monitor performance and potential problems.
Use Google Analytics to monitor all changes.
Do not remove the migration configuration until you validate that a modification is not necessary.
Most importantly, a successful migration does not happen overnight. Achieving optimal performance requires a lot of patience. It is necessary to constantly monitor all aspects of your website. In case of not obtaining the expected results, the help of a specialist will always be opportune.