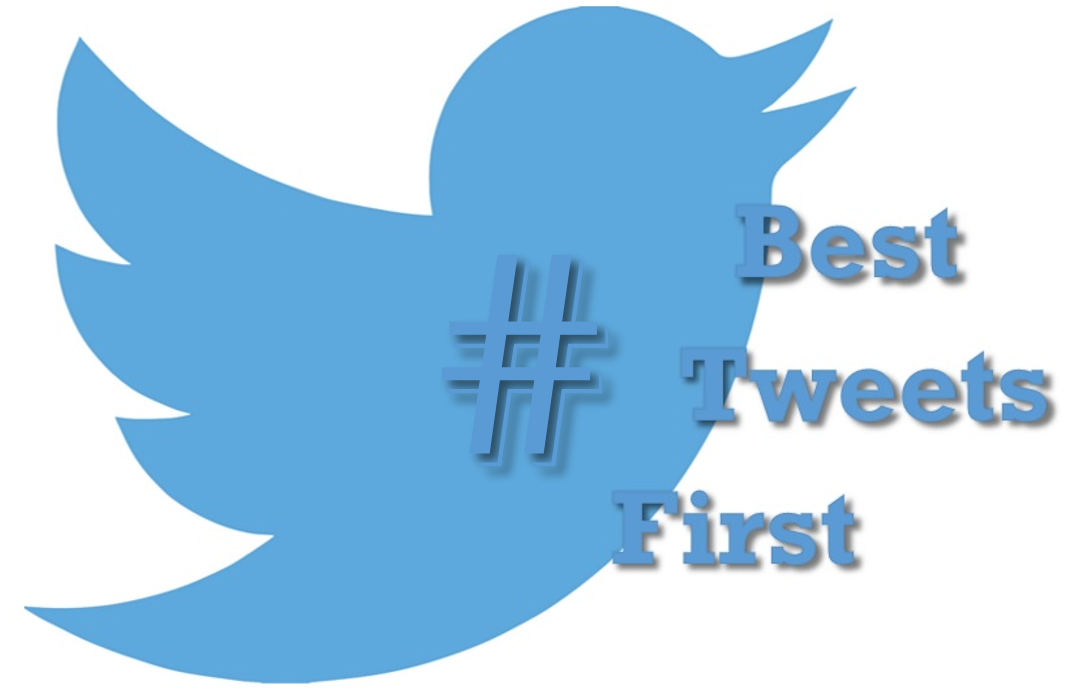 #RIPTwitter? Not quite yet. Starting this Wednesday, Twitter is introducing a new way to turn around their declining profits and delight shareholders with a fancy new button. Just hit the "see the best tweets first" button and your Twitter algorithm will change to show you "the best" tweets first.
Facebook-y, I know.
Why not just never use the button? Unfortunately it is set to become the default in Twitter over the coming weeks, whether you like it or not. However, you can reportedly turn it off in your settings if you know how to do so.
What is Twitter's take on this whole thing?
Besides staying relevant and profitable, Twitter has stated there are several reasons for why they wanted to do this. The first of which was started by Michelle Haq in that it will "make life easier for our users" by allowing most of the feed's content to remain chronologically sorted after scrolling through the "most important" tweets at the top.
These "best" Tweets are amalgamated through these three points:
The profiles that you've interacted with previously.
The topics you've selected to be interested in.
A list of people who have similar interests.
"Feeling like you've missed the most important tweets" is stated by Haq as a persistent problem they're hoping this change will remedy.
And surprisingly, the Twitter brains that designed this new function are saying that they've seen higher level of engagement from users that have participated in the trail run.
Is this an effort to monetize Twitter's feed?
Twitter has stated these changes are all about the good of the user, but we see a slightly different picture. Have you heard yet about first view videos yet? They're videos that advertisers show to users at the top of their feed in auto-play format. And in case you didn't know, this is a highly valued place to be for marketers.
Is it coincidence that this new "best tweets" button is being pushed out along with these first view videos? We certainly don't think so.
So the new process looks like this: you open your Twitter app, are served a video ad, you scroll down your "best tweets", and finally arrive to your classic Twitter chronologically sorted tweets.
Will this deliver a negative user experience? There's no way to know the definitive answer to this question but one things for sure, the platform will be dramatically changed for the better or for the worse.
We also know that this move is highly influenced by the investors – as you can see in Twitter's drastic stock price drop over the last year.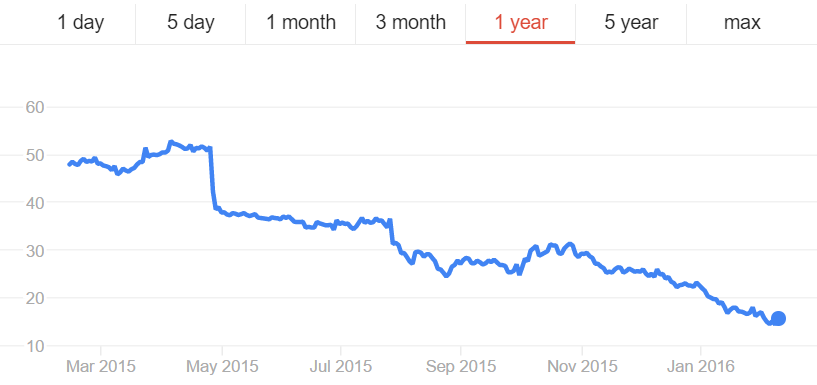 This combined with Twitter's new-ish CEO have caused almost half of their top executives to abandon ship. So this could be construed as part of a last ditch effort by Twitter to create a much needed new stream of revenue. This inevitable action seems to be pretty much their only choice.
But will it be a good choice? We'll see very soon.
Image credit: https://pixabay.com/static/uploads/photo/2014/04/03/11/53/twitter-312464_960_720.png