11 Popular Digital Marketing Forums Every Marketer Must Know About!
Digital marketers remain much aware of the latest occurrences relevant to their roles. New developments occur daily, and they strive to keep themselves updated with the current strategies. Nevertheless, in addition to being aware of current affairs, marketers should also participate in forums to expand their knowledge.
Digital marketing forums helps an SEO agency maintain its competitive aspect. Marketers can discuss their queries, answer questions, put forth their ideas, and engage in conversations with professionals having similar interests. These forums are also beneficial in receiving advice from experienced marketers, helping the overall growth.
The role of digital marketing requires liaising with knowledgeable, adept, and experienced digital professionals. If you are a digital marketer, being a member of these forums gives you opportunities to expand your networking.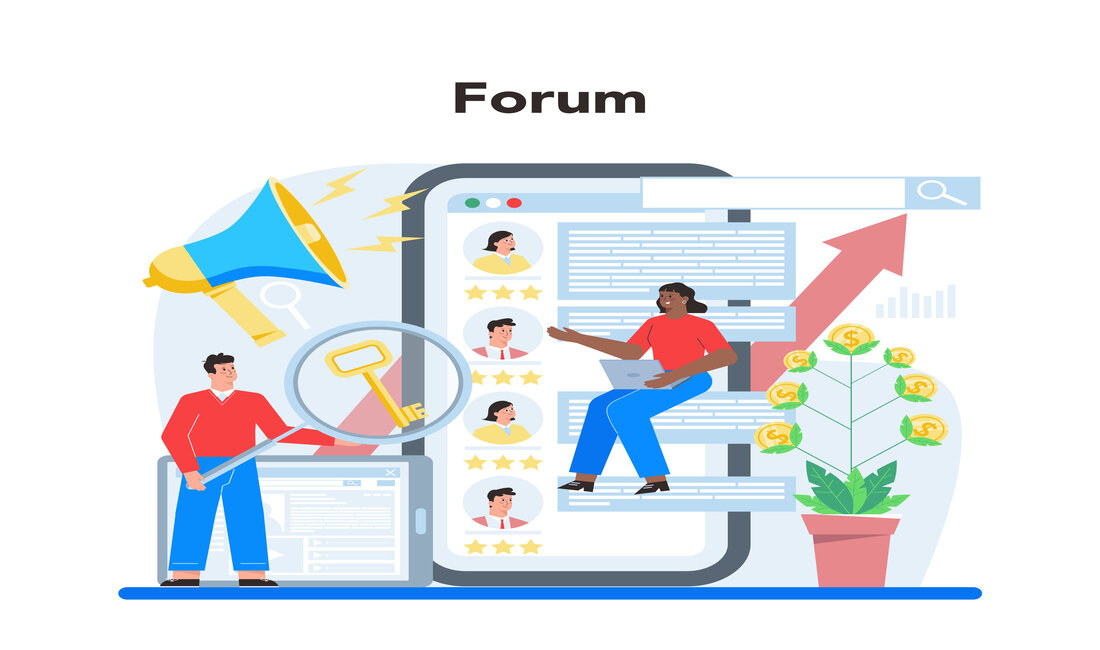 We have covered the eleven most popular forums related to digital marketing in this post. The list is alphabetical and not prioritized, as each one of these is an excellent platform for growing your marketing profile and knowledge.
1. Black Hat World
Presently, it is the leading digital marketing forum with over one million members. In addition, the number of visitors checking out this forum monthly is also nearly six million. This platform contains unique features and tools under one roof. One can trade services, attain clients, and share their learning on this forum.
If any marketer is categorically looking for black hat and grey hat SEO, this forum is the best choice to engage. There are numerous discussion threads on these two forms of SEO, besides social networking, cloaking, blogging, etc.
Furthermore, the marketplace allows members to trade their content, links, images, designs, etc. At the time of writing this post, the marketing forum displayed over 1.1 million members and threads. Thus, marketers who also have a flair for content writing or other forms of design can benefit from this portal to a large extent.
2. CPAElites
This digital marketing forum chiefly deals with CPA, i.e., Cost Per Action marketing. It is the largest marketing forum related to CPA on a global level. Thus, this forum will be the best selection if you are a CPA marketer wishing to scale your marketing efforts.
The team guides the members regarding all details of CPA affiliate marketing. In addition, they render training about CPA offers and networks with the best conversion rates. Last year, the portal had more than 130,000 active members, helping many CPA aspirants.
3. Digital Point
It is a useful platform comprising tools and a marketplace besides the discussion portal. One can find discussions on various topics in the community. These include marketing, business, SEO, development, design, etc. Rusty Brick, one of the renowned SEO experts, is an active and dedicated member of this digital marketing forum. When we visited the landing page of this forum, we found several interesting and latest information posts by him.
The advertising section is also beneficial for digital marketers to buy or sell ads. The platform deals with mainly three types of ads, namely e-mail ads, banner ads, and inline keyword links. Thus, a digital marketing agency looking forward to monetizing its clients' websites can leverage this platform.
4. eWeb Discussion
The backbone of this digital marketing forum is a group of graphic designers, programmers, coders, webmasters, and SEO experts. The team shares its ideas and knowledge through the discussion threads. In addition to marketers, people with a non-marketing background can also participate in this forum to solve their queries.
There is no fixed niche to limit the sharing or attaining knowledge in this forum. Members can ask any question related to the Internet and also share their views. It is an excellent portal for those beginning their venture in an SEO agency. The search FAQ category makes answering queries more convenient.
5. Moz Q&A Forum 
As the name suggests, this digital marketing forum is based on questions and answers. Moz experts answer members' questions on this platform, and other members can view the threads.
This forum focuses on answering SEO-related queries with expert replies from the adept Moz professionals. Thus, instead of discussion communities, if you are looking for an exact answer from an SEO expert, it is the best portal. Furthermore, the team claims to provide brilliant solutions to small businesses, agencies, and enterprises.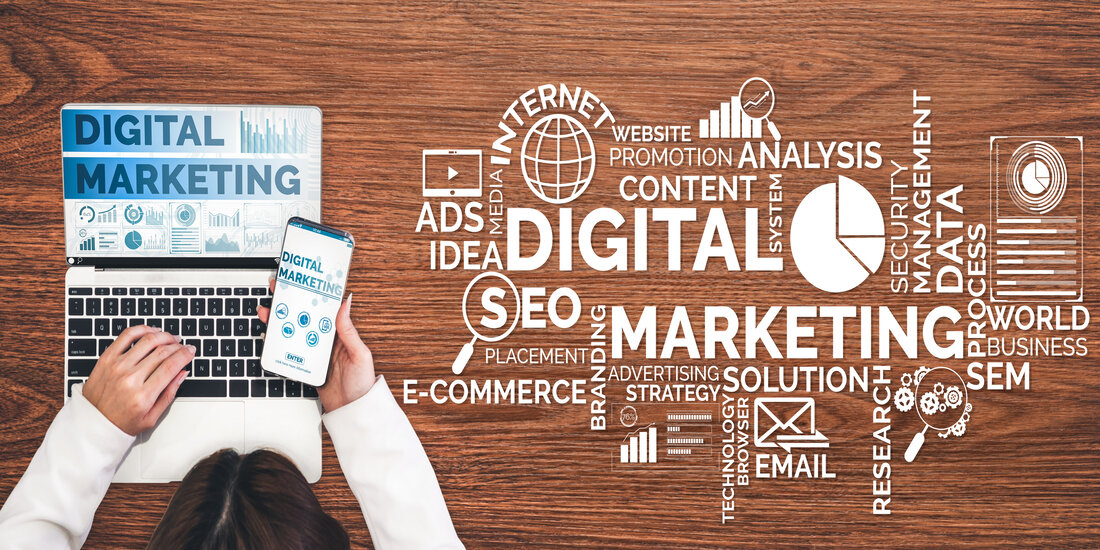 6. NamePros
You may have guessed from this digital marketing forum's title that it deals with names. This platform is primarily meant for active members selling and buying domain names. If you, too, are an active domainer, you should try this platform, which is the largest community in this niche internationally.
The discussions in this forum revolve around domain names. One can find topics that include traffic monetization, drop catching, parking, expiration, etc. Also, if a marketer is unsure about one's domain value, an appraisal option is available, including a free version.
7. Ozzu
This platform has umpteen threads on technical queries raised and answered by tech-enthusiasts. Therefore, it is more of a technical than a digital marketing forum. Yet, as digital marketing requires considerable technical skills, this portal is the best to cover that sphere. Furthermore, if you own a technical blog, you will find this platform extremely helpful.
Web designers, programmers, developers, IT professionals, game developers, and digital marketers collaborate on this platform. On opening the home page, we found the top threads related to fonts, file format conversions, web editing, spreadsheet operations, etc.
8. STM Forum 
This platform is the most suitable option for those who want access to the cream of digital marketers. Members must pay a monthly subscription charge of $99 and can post queries to top masterminds in this niche, such as Neil Patel.
If one wants to gain expert knowledge in affiliate marketing and build excellent networks, they can opt to be paid members of this forum. On the other hand, if you are a marketer attempting to launch your first online campaign, this website shall help you.
9. Warrior Forum
This forum is one of the best of its kind, operated by millions of bloggers, digital marketers, and webmasters. The platform provides flexibility to the users as there is a provision of free and premium subscriptions.
The moderation team of this digital marketing forum is experienced, knowledgeable, and highly skilled. The team addresses the members as warriors and informs them about the latest and essential happenings in the Internet community. A marketplace called The War Room provides special deals to the users regarding services, training, and marketing products on the Internet.
The nature of this forum is neutral, informative, and exhaustive. The numerous topics the forum discusses include SEO, copywriting, e-commerce, web design, growth hacking, programming, etc.
10. Wicked Fire
This is one of the most famous affiliate digital marketing forums, with more than 200K members. This platform contains many discussions related to traffic, mailing, domains, etc. In addition, the team has made the portal more user-friendly by using colloquial language.
Members can post their ideas regarding digital marketing, upload content, and vote on community polls. In addition, there is a live forum section, making the appearance more proactive. Another distinct aspect of this forum is where members can privately communicate with other members to solve their queries or discuss a topic.
11. W Junction
This digital marketing forum has many categories to generate discussions and solve queries. The topics include social networking, hosting, SEO, gaming, technology, crypto currency, e-commerce, etc. The number of active visitors to this forum in a given month is more than 300K.
The Newsfeed section highlights the recent threads and current affairs. We found several useful subjects discussed in this section. These included some domain names and related legitimacy queries. Other threads were about embedding subtitles, SEO tutorials, server deals, web hosting, etc. The overall appearance of this platform is neat and user-friendly, making it easier to find one's answers.
The Concluding Thoughts
Digital marketing forums can greatly enhance one's marketing profile, knowledge, and business. Professionals of a digital marketing agency can take help from experts across the globe through these forums. Not only can a marketer solve queries, but they can also learn about new ideas and technologies to apply in their role.
One can also peruse the threads to gain knowledge from expert professionals. In addition to discussion forums, the portals mentioned above also offer advertising areas and marketplaces. Also, most portals offer free membership, implying no financial limitations to expanding one's knowledge.
These forums are one-stop solutions for all your digital marketing spheres. You can be a naïve digital marketer trying to launch your first drive or an established professional looking for scopes to enhance your growth. In either case, digital marketing forums give ample opportunities to share, solve, and learn the latest and essential details. Thus, one must surely try these portals if they want to achieve more in their digital marketing arena.