15 Popular Chrome Extensions That'll Help Your Online Marketing Do Better
Google Chrome continues to reign as the most popular web browser, with over 2.65 billion active internet users choosing it each month. There are several reasons why most marketers, workers, and web users, in general, choose Chrome.
One of these reasons being the varieties of extensions at their disposal.
An SEO agency, digital marketing agency, or white label digital marketing agency can become more productive by urging their marketers to add more functions and features to their browsing experience.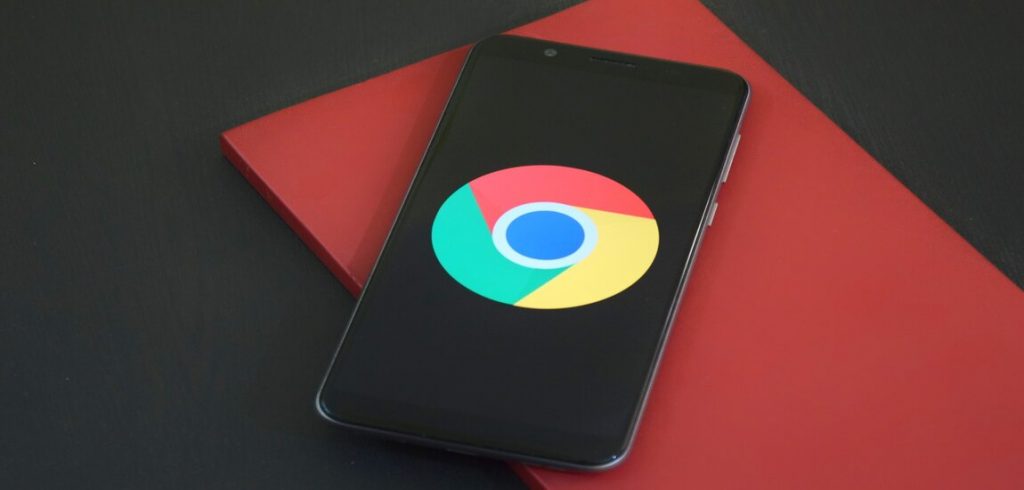 Below are some of the most popular extensions that will help your online marketing do better.
1. Grammarly
This is an app or extension for your browser that checks grammar, spelling, plagiarism, and more in real-time on several different platforms.
The free version of Grammarly only does grammar and spelling checks. At the same time, the paid version checks punctuations, grammar, context, and sentence structure. Vocabulary enhancement, genre-specific writing style checks, and checking Plagiarism with access to over 16 billion web pages are also some of the main benefits awaiting Grammarly users.
Due to its simple interface, real-time grammar correction, and straightforward explanations, it is a must-have for smart digital marketers who are aware of how readers dislike poor writing.
2. CloudApp
This is a tool for visual communication. An SEO agency or white label digital marketing agency can easily share what is happening on their screen among themselves. It enables them to capture, record, annotate and instantly share screenshots and videos to communicate faster.
Any SEO agency or white label digital marketing agency that follows the "Show, don't tell" principle will find great value in this extension. Training newer team members and supporting customers becomes simple because understanding comes faster and easier with insight.
3. Oktopost
Have you ever wanted to share articles from your browser straight away? If yes, then this chrome extension is perfect for you. You simply need to click on the extension's tab when the page you want to share is open.
It is also the only social media management platform designed for B2B enterprises. Using Oktopost, one can easily publish content, engage with large audiences, and measure ROI-positive metrics.
4. BuzzSumo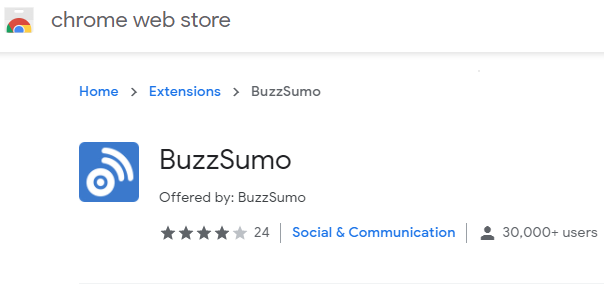 It is the best practice of any digital marketing agency to track competitors by monitoring their online activities and content performance. BuzzSumo specializes in this regard.
One simply has to type in the URL and hit search, and the extension will display the number of page views, social media shares, and backlinks, among other details.
5. LastPass
It is a built-in password manager that saves time and the hassle of remembering every password. It is the ideal solution for remembering the dozens of passwords you must have in this digital age and marketing world.
A successful digital marketing agency is bound to have a ton of marketers. LastPass enables marketers to access platforms without remembering passwords, thanks to a centralized vault for passwords.
6. MozBar
With MozBar, you can see metrics while browsing a page or SERP. It is an SEO toolbar designed to speed up the research process for an SEO agency and digital marketing agency, particularly when analyzing links.
Mozbar shows link metrics for pages and domains as you search, displaying the Page and Domain Authority and several backlinks. Whenever you view a page or SERP, you will see instant metrics.
7. Keywords Everywhere
SEO agencies and digital marketing agencies make exceptional use of Keyword Research. With this extension, one can speed up that process. It offers trend analysis, competitive information, cost-per-click information, and search volume analysis.
It has multiple built-in tools to find keywords from an SEO agency seed keyword and to show you keywords that any page or domain ranks for in the SERPs. Search volume analysis, Cost-per-click (CPC) information for keywords, Competition information, and Trend information are some of the services offered.
It has two versions; the free version includes extra data and keyword variation in search, while its priced version is based on the use of credits/keywords, with over 100,000 credits/keywords.
8. Liner
Liner is the best digital highlighter that works on web pages as well as PDF files. It enables you to highlight important parts of web pages. All items highlighted will be securely saved on your Liner account.
It saves you the time of jotting down every critical part of articles or web pages which one may want to make use of in the future; one simply needs to highlight them. Refreshing won't delete any of your work, and you can also put tags on your highlights to categorize them.
9. Save to pocket
Like the Liner extension, Save to Pocket also allows you to save preferred pieces of information that strike you when reading through an article or web page. It also has the added quality of being able to save videos.
This extension has been called the easiest, fastest way to capture web content, such as articles, videos, and more. It lets you discover related content, saves it in various easy ways, and stores it in an organized form.
Pocket becomes a quiet corner of the web where an SEO agency or white label digital marketing agency can store data and have their marketers spend quality time with the stored-up requisite information.
10. Scribe
Scribe is an ideal tool for an SEO agency or white label digital marketing agency in that it simplifies training and information sharing for their members. It promises to save teams over 20 hours a month by automatically generating custom-made tutorials based on their online activity.
Scribe generates screenshots and records your processes by monitoring clicks, transforming this data into a step-by-step guide that SEO agencies and digital marketing agencies can share with their team or help customers solve issues.
11. Ubersuggest

Most SEO agencies, researchers, and digital marketing agencies dream of seeing the monthly search volume and the cost per click for a keyword when they input it in the search bar on google. Thanks to this extension, it is possible.
When you install Ubersuggest, all you have to do is go to Google and perform a keyword search. You will find data around keywords and search terms there.
The search bar includes a "view all" link; clicking that will provide access to even more keywords and SEO insights.
12. Headline Studio
If an SEO agency, digital marketing agency, or white label digital marketing agency can't drive traffic to their website or their client's website, they won't be successful.
This software is ideal for marketers looking to produce high-quality, compelling headlines to stand out from the competition. It helps them improve on their header writing skills and consistently deliver high-quality, intriguing headlines.
It is specifically designed to help SEO, and digital marketing agencies optimize their headlines to increase traffic. You can do this by analyzing whether a company's headlines underperform or outperform those of its competitors.
13. GrowthBar
This extension is a content generator. It is a perfect option if one wants to improve SEO tasks and link-building procedures. It's one of the best extensions for keyword research as it provides difficulty scores, backlink reports, keyword suggestions, and many other useful SEO metrics.
It is great for an SEO agency or white label digital marketing agency because making content that will rank for SEO is just a click away. It generates content outlines in a minute with keywords, word counts, headers, images, links, and more.
14. Wordtune
This tool helps you express yourself through clear, compelling, and authentic writing by rephrasing your sentences. Creating a compelling write-up is all about choosing the right words to convey your message.
In addition to providing several rephrase sentences, Wordtune also suggests several other alternatives. It uses artificial intelligence technology to help you develop a clearer and more compelling writing style.
The free version rewrites and gives suggestions for sentences or phrases. The paid version offers more; it smart pastes, controls length and tone, and is a word finder.
15. One-click Extensions Manager
With the list of extensions above, it is clear that a well-established SEO agency or white label digital marketing agency will have many Chrome extensions that they use daily.
It stores all of your extensions into one organized folder to avoid your browser being clogged up with extension icons. Just like its name suggests, this single extension houses several extensions in a neat and organized manner.
One-click extensions manager provides an opportunity to become more productive, effective, and more knowledgeable. You can easily locate the extensions you want, enable, disable or remove them without the clutter or hassle.
Conclusion
If you've found at least one extension you're willing to use, you're on your way to becoming a better marketer. There are dozens of tools that can help any marketing agency succeed, whether it's staying on tasks, doing research, or simply focusing on your targets.
For better web optimization and improved digital marketing skills, you should make good use of browser extensions.
In this post, only 15 extensions were mentioned, but there are a lot more out there. Keep exploring until you find what works best for you and can help maximize your efficiency and effectiveness. With the right tools, you stand a greater chance of gaining mastery of your craft.