Every month or quarter you have that dreaded 'Status Meeting', where the boss asks you," Where are my leads?" and you fumble out some stats. You have been investing heavily in inbound marketing and it is not yielding the results that you are anticipating. Let's face it. Consumers have becomes smarter and more aware. Before making any purchase online, they wish to research the product or service and the brand as well. You have to make your digital marketing strategy for an informed user and have to consider a lot of factors that you did not account for earlier.
Some of the questions you need to ask yourself (before you start working on a digital marketing strategy) are listed below:
What and how much information are you giving to your consumers so that they select your product/ service?
What is your USP?
Do you have a lead acquisition and lead nurturing strategy?
Inbound Marketing can help you address all the concerns listed above. For a quick definition, Inbound Marketing is a combination of social media marketing, content marketing, and SEO or search engine optimization to draw customers to the brand's products or services.
"People don't buy what you do, they buy why you do it." ― Simon Sinek, Author & Optimist
Inbound Marketing helps you market the why of your product or service. The key reason why inbound marketing works today is that it creates a customized and personalized online experience for your smart consumer.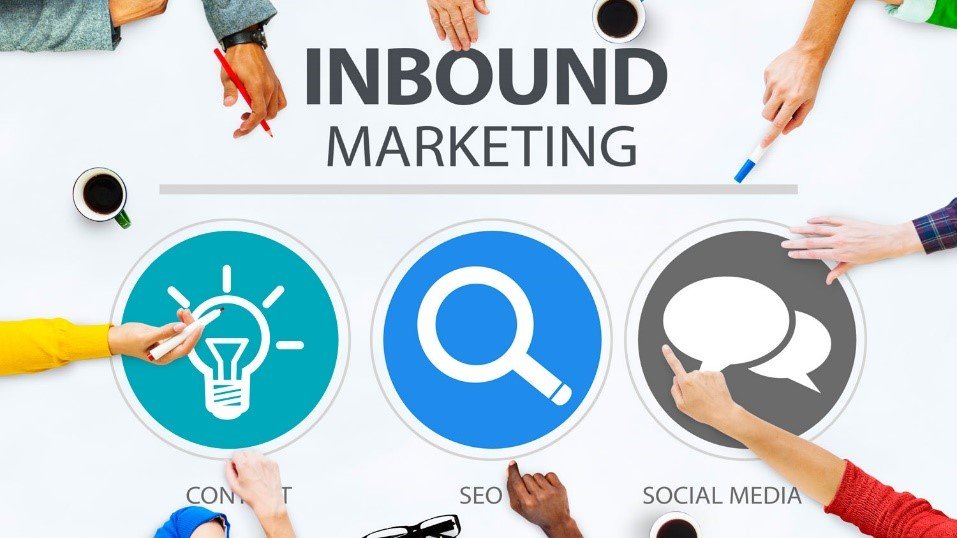 Image Source: http://www.digitalvidya.com/wp-content/uploads/2017/01/Inbound-Marketing.jpg
Now, the big question – how do people search for content over the Internet? In the current day and time, the answer is search engines and social shares. Yet another way to make your brand discoverable is to publish blogs and subscription to popular content publishing website. As far as Google is concerned, it refines its algorithm each day to give preference to meaningful and engaging content compared to repetitive, dull and obsolete content. The webmasters should constantly strive to update the content to make it current and relevant as per the users' needs. Blogs, public shares, Press Release, product reviews, news and updates, infographics and videos are the contemporary ways to promote your content and increase your social influence.
We give you 3 tips to make inbound marketing work for your brand and generate leads:
1. Blog, blog, and blog
Start your own corporate blog and let people know that you're a thought leader in your industry. It's all right if the majority of your visitors come to your website only to research content. Some of them might turn into potential customers in the future (provided you undertake a brand recall activity like remarketing). You can also start writing guest blogs so that there is awareness about your brand and domain forte on other popular sources as well. If you're able to write valuable content and attract traffic, your brand also gains credibility and trust, which is the baseline for customer loyalty.
It is important, however, to be visible on blog websites and forums that are relevant to your industry. If you get influencers to write for your corporate blog, it will attract traffic in hordes. You wouldn't have to put in a lot of effort to promote such blogs as the followers of the influencer will help it make popular.
2. Get social
Push your blogs and website content through your social media channels like Facebook, Twitter, LinkedIn, Instagram, Pinterest, Snapchat, Google+ and others. Social channels help you disseminate content like no other means. Live Videos (on Facebook) for example are quite a popular way to promote your content. Use video sharing websites like YouTube, Dailymotion, and Vimeo to distribute your videos and who knows get viral.
3. Infographics
What are infographics? Visual representation of information and data. It is a highly effective way to present information in a short and crisp manner. If you use a combination of text and graphics, it proves to be really emphatic as the reader can get an idea regarding your product/ idea/ service or thought in an instant.
There are other ways like webinars, white papers, and research studies that can help to make your inbound marketing a success. The 3 ways to make it work, listed above, are the most popular and proven ways to yield results from your inbound marketing strategy. Do you want an expert agency to work on your inbound marketing strategy and help you multiply the leads? You can speak to our Inbound Marketing experts today.