Local SEO can do some amazing things for lawyers. But wait, you thought your strategy concerning SEO for lawyers was enough and that's all you must consider when you talk about digital marketing for legal professionals. The news is that you just can't rely on SEO for attorneys and lawyers alone. The competition is too high and some aggressive digital marketing techniques are needed to help you stand out and tall.
But before we delve on this topic any further, we must be on the same page as far as definitions are concerned.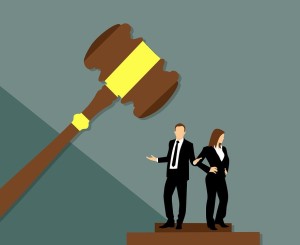 Image Source: https://cdn.pixabay.com/photo/2018/03/03/12/28/divorce-3195578_960_720.jpg
Local search results in search engines giving you results based on location data. Local SEO is a must for businesses and professionals who face a lot of competition locally. Which is why legal professionals must consider local SEO strategy for lawyers.
For example, if you are a criminal law attorney in Dallas, Texas, your local SEO strategy will ensure that anyone searching for a criminal lawyer in that area should see your website as a top result on the search engine.
Local SEO is not complicated. You needn't engage with digital marketing agencies trying to sell you monthly subscriptions for Local SEO services. Speak to our experts today to improve your web inquiries with our local Search Engine Optimization agency services. The local SEO tactic for lawyers is all about making the search engine believe that your legal services are relevant and reliable for the given location. If you wish your local SEO strategy to succeed, all it requires are some best practices and not big dollars.
5 lawyers Local SEO best practices
1.      Leverage Google My Business
Have you come across the tiny boxes that appear with the company name, address and hours of operation when you search for something related on Google search engine? Something like we have added below.  These are the box for Google My business.
The tiny box can get you visibility in search results, show your results clearly, show you location clearly and map as well. It shows your ratings as well. It is simple to add your business to Google My Business but you must enter the information carefully. Everything you need to know about adding your business to Google My business is available on their support page. Once the listing is approved, it must be optimized with description that has keywords and the USP of your law practice.
2.      Have a consistent NAP everywhere online
You need to let your visitors know who you are and how they can contact you. But it is also critical for you to maintain consistent information on all the pages where your information appears. The name, address and phone number should be the same on all channels. Consistent business information on all channels gives credibility to the brand.
You must investigate the sources where your business is listed without your knowledge. If there any such resources and they're useful for your business, ensure that your NAP is consistent. There are tools like Yext that can help you track down all such resources where your business listed.
3.      Try and use Local SEO relevant keywords in content
While Local SEO keywords will not make sense in your website content, you can include them in case studies and blogs. Digital marketers who blog regularly are given preference on search engines as they rank fresh content higher. You can include blogs with long-tail keywords for better results. For example, if you're an intellectual property attorney in Dallas, you can include the long-tail keyword such as "best patent attorney in Dallas TX".
4.      Ensure that your location has its own page
Listing every area that you serve at the bottom of the page is an old trend. You can create a separate page for each page that you are serving. You need to sit down and think of all the possible locations that your practice can serve and make a web page each for that location. You need to cover the neighboring areas of the location as well. The average length of the content on such pages should be anywhere between 400-500 words.
5.      Online review can help your business
More than 60% people read online review before considering a professional Search Engine Optimization expert. People trust recommendations. Even the Google rankings improve with positive reviews and ratings.  You must follow the ethics concerning the online reviews.
If you're still clueless about how to make local SEO tactics work your law practice, speak to one of our experts.