In a 2012 post by Chris Silver Smith, Blogging has been called a secret weapon for local SEO. How much of that perception has changed? Here's a look.
There was a time when people associated blogs with a teenager dictating their life on the Internet or a travel narrative narrating the wonders of exotic places or a messaging board to express a hobby, but blogs are much more than the perceptions we have acquired about them. In fact, business blogs have grown tremendously to connect, interact and inform their consumers. Many businesses now know they should be blogging, but still feel uneasy, maybe because of those preconceived perceptions and the writing task at hand. However, there is more to the blog than slapping up some content. Extra content just for the heck of it defeats the purpose of establishing a true connection.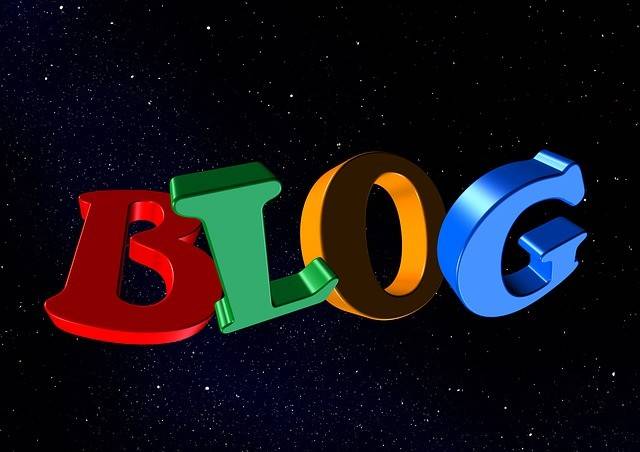 Source- https://pixabay.com/en/blog-letters-word-font-internet-428950
So what should a company know before they start developing their blog? Well, first off the ultimate goal is to use the blog to rise in local search results. That's right, your main goal should be increasing your SEO.
So here are a few helpful tips to do just that:
1. Know your target market
By knowing exactly who your target market is and how you want to connect with them will bring you one step closer to getting relevant content in front of the eyes of customers eager to learn about your company and potentially use your services. If you are unsure of your surrounding demographic utilize Nielson's zip code lookup and other such tools. Once you have established what kind of articles and information your blog should incorporate to connect to that defined audience, use keywords and topic titles to entice them into reading your post. However, realize that with the prevalence of mobile phones, queries are less likely typed, but narrated though Siri. Questions like "Where is the nearest gas station" are more likely spoken into the phone, which over time has changed keyword content.
2. Get local
If you want customers that are local, then think locally by incorporating local elements to your blog. For instance local events and issues should be broadcasted on your blog. Now if local news is not at all relevant to your company, think twice about including it in your blog. But for the most part keep in eye out for news worthy events that could draw customers who are interested in more information about current headlines. Getting local also means integrating local locations into your blog. City names are obvious, so think more minutely with town names, neighborhoods or local terminology for places. I also recommend using an appropriate schema markup to identify yourself as a local business with exactly what type of business you are in.
3. Participate with interesting information
When I talk about participation I mean two things. 1. Keep your blog updated with regular postings. This does not mean daily blogs must be written, but you do need to find the happy medium without weeklong strengths of absence. Most importantly, do not talk about your company or your products. Blog readers do not want to read information littered with obvious promotional advertising. Thus, craft your blog to be a trusted source of industry information. 2. Participation also means connecting and engaging with other business blogs. Comment on other blogs to receive potential links to draw customers to your information. Remember the interaction of business blogs can be very much like social media, with many individuals connecting to form a community of information.
4. Link your blog to your company
For the best SEO blogging benefits, host your blog on your company domain to ensure inbound links for the blog are transferred to the main website. Then, as your blog's search rankings increase so do your website's ratings. Also note that your contact information like name, address and phone number should be incorporated in the same format throughout your blog to produce optimal SEO.
It may feel daunting to start a blog, but the best way to get over that hurtle is to set a content plan or calendar and start writing. Also remember there are local SEO consulting and local SEO agencies out there that can help you increase your rankings.
Save
Save