In spite of all your efforts towards getting local search results, do you seem to be trailing in the rankings?
If yes, the following blog is just for your eyes.
In his write up, Neil Patel shares how, with Google's Pigeon algorithm update, there should be a shift in the way we look at local searches. Titled 'How Not To Do Local SEO In A Post-Pigeon Era', the article talks about tuning our focus as per Google's algorithm change, Pigeon. The algorithm change focused on local searches is, and in the coming days will be, impacting the website traffic.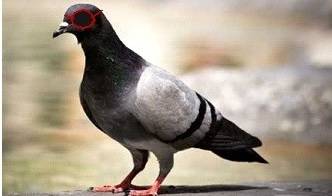 Since the Pigeon algorithm bifurcated cities into smaller chunks (consisting neighborhoods), the attention should no longer be based on cities alone. Local searches have gone to a granular level, which means that Google shrunk its search radius and the keywords have to be now neighborhood focused. It will also be helpful for your website, if you promote it with all the different names that your neighborhood (once you know the neighborhood you fall under) may have. Don't forget the directory listings (like Yelp, Trip Advisor) yet as trends show that some users include a directory name in their search query.
Post Pigeon, you also have to keep your focus on content marketing and link earning. Stressing on the importance of reviews and citation, Mary Bowling, Local SEO Experts says, 'If your 7-packs have shrunken to 3-packs, striving to build greater organic authority may help you more than purely local signals like citations and reviews.'
So just tune yourself as per the Pigeon to reclaim your rankings and get back to the pack.
Need an expert to help you lead the pack?
Save