Mobile SEO in 2022: Mapping Out the Changes in the Past Two Years of the Pandemic
The COVID-19 pandemic has transformed how people live, do business, and engage with brands. As a result, businesses have had to navigate significant challenges and adjust their operations to stay relevant to customers. Given the lockdowns and quarantines that forced people to stay home, there was no denying that brands needed a strong digital presence to thrive during these uncertain times.
With this, mobile SEO has become more critical than ever. Before the pandemic hit, it was already a top priority for most marketers. However, now that people are spending more time at home, mobile searches continue to grow. Thus, if your site is still not mobile-friendly, now is the time to switch gears and change your strategy.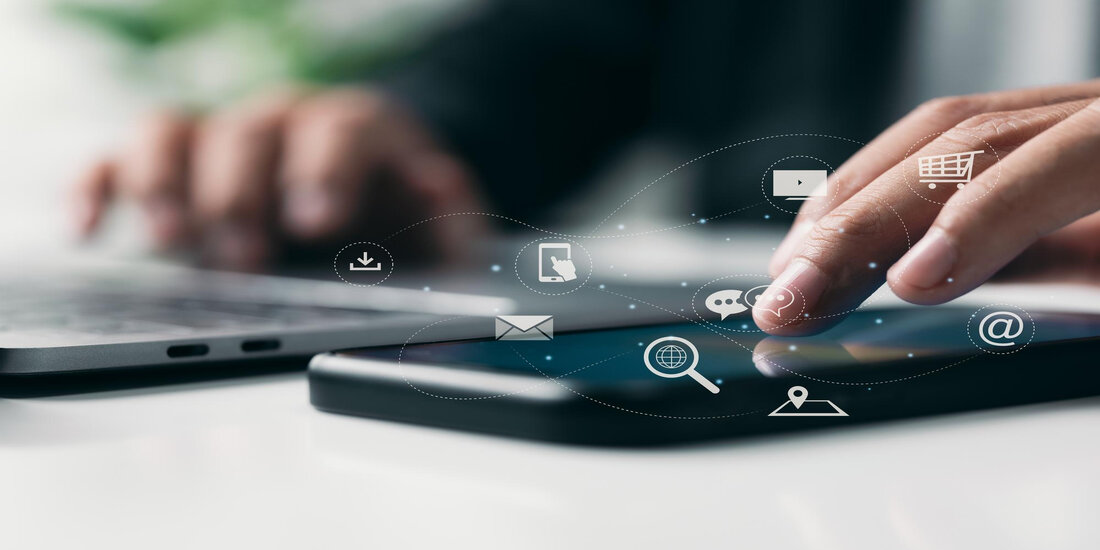 That said, mobile SEO is constantly evolving. Likewise, search engines like Google have gone through several updates in the past two years due to the uncertainties caused by COVID-19. So to help you out, here's a guide outlining how mobile SEO has changed to keep you up to speed.
Understanding Mobile SEO
To start, mobile SEO is short for mobile search engine optimization. It refers to optimizing your website and content for mobile devices. The goal is to make sure users can find your site and read your content correctly when they browse on tablets, phones, or other mobile devices.
While mobile SEO is mainly used in the context of websites, it also applies to mobile app development. Though you can also do app store optimization (ASO), organic search remains one of the best ways to promote app discoverability—so this is where mobile SEO comes in.
Mobile SEO vs. Desktop SEO
At first glance, mobile SEO seems no different from the regular SEO you do for desktops. However, there are some key differences you should know between the two:
Location: Most of the time, people use mobile devices to find local results. For example, if you want to find a restaurant nearby, you can quickly grab your phone and do a quick search. As a result, mobile SEO usually has a geographic focus, while desktop SEO is broader and more encompassing.
Screen Size: Desktops have a larger, wider, landscape-oriented screen, allowing you to present more content on one page. Conversely, mobile devices are smaller and often vertical, limiting the information that users see in one go. Therefore, one critical aspect of mobile SEO is making your site responsive to ensure your content flows smoothly and renders properly on mobile devices.
Search Results Layout: Google presents search results differently for mobile and desktop. Since mobile screens are smaller, they usually only show one to two marks at a time. Likewise, the elements that typically show up on the right side of a desktop (Map, Knowledge Graph) will be found at the top of the results page.
Why Mobile SEO Continues to be Important in 2022
Mobile SEO is not a new concept, so you might be wondering why it continues to be a widely discussed topic in 2022. While many trends come and go, mobile SEO is not one of them. If any, the time has only made it more important—so if you have yet to incorporate this into your strategy, you might be missing significant opportunities for your business.
To hammer down on this point, here are some key reasons why mobile SEO continues to be relevant and essential in 2022:
Growth in Mobile Searches
In the fourth quarter of 2021, mobile searches made up 54.4% of global site traffic. This number has consistently hovered around 50% since 2017 before breaching it in 2020. Now that it constitutes the majority of web traffic, there is no question that mobile SEO will be a crucial step moving forward.
Impact on Search Rankings
Since 2018, Google has been gradually switching to a mobile-first index, which means it will use the mobile version of a web page to determine its search rank. Thus, even if you have the best web design and content, your site could still rank poorly if it is not optimized for mobile.
Potential for Higher Sales and Conversions
Mobile devices are undoubtedly more convenient than desktops. You can take them anywhere, making it easy to search online while on the go. Given this accessibility, many users now rely on mobile searches to discover new products and services. It triggers the purchase journey and ultimately boosts the potential for higher sales and conversions.
Overall, it is clear that mobile SEO is here to stay. So, if you do not have the knowledge or resources to implement this in your marketing strategy, you can consider working with a mobile SEO agency.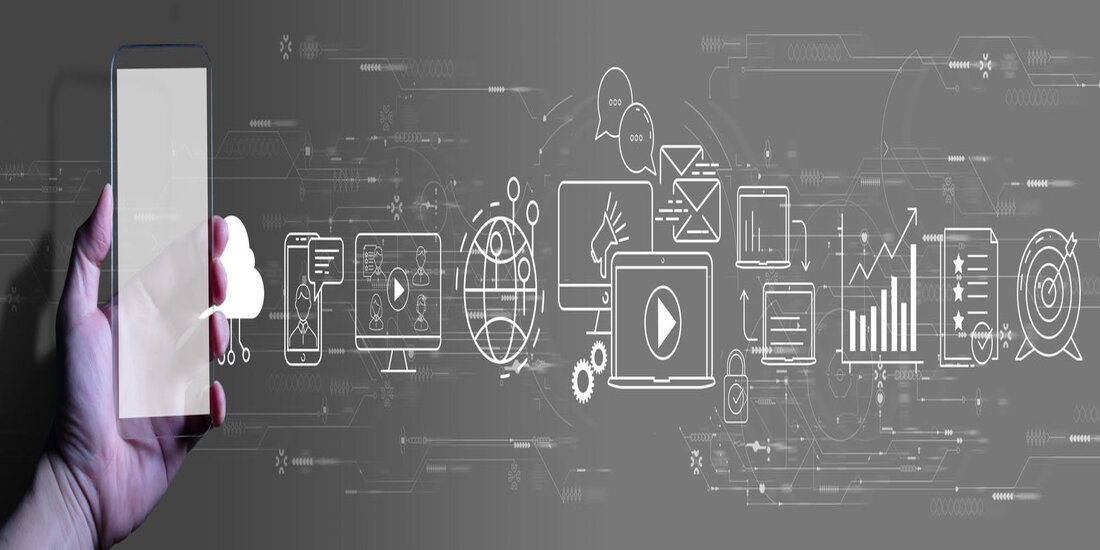 Changes in Mobile SEO
So, how has mobile SEO changed in the past two years? With everything that has happened in the pandemic so far, you might be overwhelmed. So to help you stay up-to-date with your mobile SEO strategy, here are the main changes you should know about:
Mobile-first Indexing Updates
Google has been working on its mobile-first indexing concept for a few years now, starting with its first rollout in 2018. The search engine also made mobile-first indexing a default for all new sites created from July 1, 2019.
These changes resulted from Google's move to emphasize the user experience more. This strategy aims to display the most relevant search results to users. That said, the road to implementation has not been easy. Back in March 2020, Google noted that 70% of sites on the web are already indexed mobile-first, and they hope to move the rest by September 2020.
However, COVID-19 unexpectedly happened, so Google had to push back its deadline to March 2021. Today, Google has yet to achieve its goal, citing challenges with sites not yet ready for the switch. So far, there have been no official announcements on the new deadline, so it seems that the search engine is keeping it open for now.
This move towards 100% mobile-first indexing reinforces the importance of implementing mobile SEO today. Before you know it, all websites will be moved, so the earlier you optimize your site for mobile, the better.
Google Core Web Vitals
In 2020, Google announced a new set of page experience ranking signals called Core Web Vitals and started rolling it out in June 2021. The three main metrics include the following:
Largest Contentful Paint (LCP): It measures the time it takes to load the primary element or content on web pages
Cumulative Layout Shift (CLS): Measures the visual stability of a web page based on how much it shifts while loading all elements
First Input Delay (FID): It measures the time it takes for a page to respond to user input, such as a button click.
While Core Web Vitals are split between desktop and mobile, only mobile signals will affect your page rankings. Therefore, it is essential to review your mobile metrics to see how you can improve your site's performance. Doing so allows you to stay on top of mobile search rankings and keep users engaged with your site due to the excellent user experience.
About This Result
Early in 2021, Google released the "About This Result" feature, which allows you to learn more about a website by clicking the three dots beside a search result. The idea here was to give users more information about a page's source to determine whether it is trustworthy or valuable to them.
While the initial rollout only displayed Wikipedia information, Google later expanded the feature to provide details to explain why a particular result appeared based on a user's query. Some additional information examples include related keywords, language, and geographic location.
Technically, this feature does not affect your rankings. However, it helps users decide what pages to click on, so you should still keep up with the best mobile SEO practices, such as:
Building high-quality backlinks
Use HTTPs for your website
Optimizing content based on user intent
Researching relevant keywords
Google Search Console Changes
Google has constantly been updating the Google Search Console to provide robust tools to monitor your SEO strategy. Specifically, here are some changes to note:
Structured Data Report: In a recent update this year, Google Search Console updated its structured data report to help you identify errors more easily. So instead of just displaying "error," the platform will now pinpoint what and where the error is in the report. As a result, it makes it easier to correct invalid markup.
URL Inspection API: Another valuable update made by Google Search Console was the new URL Inspection API, which provides all the essential data related to your URLs. Having access to all this data in one platform will ultimately make it easier to optimize your pages and debug any errors that may be hurting your search rankings.
Mobile SEO is undoubtedly here to stay. The pandemic may have disrupted business operations worldwide, but the one constant has been the relevance of mobile SEO. This strategy has been critical in building a solid digital presence and attracting more users. If any, it has become even more important now that mobile searches are growing.