What Is Intentional Marketing? Definition and Examples
The primary goal of marketing is for your services or products to reach your customers effortlessly. People will get closer to your company, and that would probably change their lives too. But bringing people close is not that simple because you can't predict their actions.
What is predictable is that people rarely make purchasing decisions in isolation. They discuss it with their friends, family, and colleagues, including online communities. And that is why if you want to make a worthwhile marketing effort, you have to make your marketing more intentional.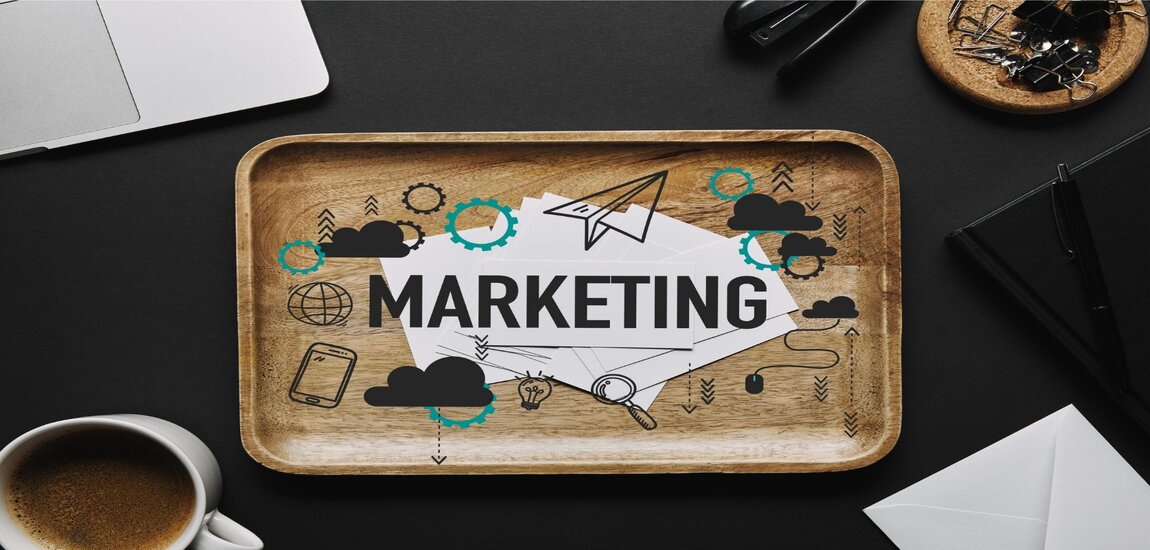 Source: Crello
You must break out of the marketing clutter and create a robust system that moves your customers to action. However, this means that you have to carry out a little research to understand the system appropriate for your type of business.
What Is Intentional Marketing?
Intentional marketing is more like great branding. It creates a marketing system that helps you tell a unique and unified story about your business and how you can help solve your customer's needs. In that sense, it moves away from random acts of marketing, where there is no marketing strategy, into a place where you focus on what your audience wants.
That means your main objective is to ensure that your products or services are of high quality. But to achieve this, you will require a well-planned strategy to make it work. And that is where intentional marketing comes in.
You are intentional with your marketing strategies, and the focus is on your customers, not the generated revenue. Ultimately, when you find what your customers need, you will boost your income.
Intentional Marketing Is Focused Driven
Being intentional with your marketing efforts is about specifically knowing what you want and being ready to invest time and resources. When it comes to the marketplace, what matters is not what you think. But what your customers think and the actions they take concerning what you give them.
Peter Drucker emphasized a similar statement when he said marketing is a whole business seen from the customer's point of view. When you implement an intentional marketing strategy, you have a specific, clear objective for customers and prospective customers. Besides that, you also learn how to reach out and relate with your customers.
Furthermore, intentional marketing helps you know which services or products you should promote, who you should target, and how you should target them. This is not random acts of marketing where you cannot easily measure your progress, and that can cause damage to your brand.
With intentional marketing, you can effectively grow your business because your marketing efforts are sustainable and focused. You get to know what is relevant to the long-term growth of your business.
Intentional Marketing Prevents Customer Confusion
Have you heard of the adage a confused mind never buys? When you tend to go with random acts of marketing, there is a high chance that you will confuse your customers. And that is because you do not have a bigger plan or a good story to tell.
Your business's good story can be a powerful way to attract and maintain new customers, but only if you do it with intention. Sending random or irregular messages to new customers can significantly confuse them. In the end, you will lose the ultimate objective of increasing your revenue.
Intentional marketing means you have a marketing system that helps you tell a unified story about your business. And also how you qualify to address your customer's needs. When done correctly, small business marketing companies can increase their followers, get a massive audience, and ultimately boost revenue.
How Intentional Marketing Makes You An Effective Marketer
An example of intentional marketing is creating a Facebook business page to build awareness of your services or products. Even though you would be excited when the Facebook page generates income, that is not the primary goal.
The fundamental objective is to get people to know your business and share their email addresses with you. Through the emails sent to you, you can create a list and send them regular emails. The emails will include contents that educate these prospective customers about your products and how it can ease their pain points.
The emails will then direct the customers to a page where they can purchase your products, sign up for services, or make appointments. So the primary focus of the Facebook business page is not to generate revenue.
However, because you have developed a strategy to get a prospective customer from awareness to purchase, it will make you more efficient and effective. In other words, you are practicing intentional marketing.
Companies that have become successful at marketing their business have learned to do it most efficiently and effectively. Most companies rely on the help of a digital marketing agency to get the results they need.
When small business marketing companies focus their efforts and resources on specific marketing actions, it will increase revenue.
5 Steps To Create An Intentional Marketing Approach

Source: Crello
1. Understand The Cycle
Most companies, both big and small, are aware of their sales seasons. You need to come up with a well-laid marketing strategy before your season comes. That will give you enough time to cover all grounds and ensure you get what your customers will need.
2. Determine The Scope Of Your Business
Do you intend to promote your products or service nationally, regionally, or locally? The broader the audience, the more planning and time you will need to make it successful. Let's say you run a local business and come out with a new product. It will take you a short time and few media outlets to market it.
But if you intend to market it nationally, it will take more time, effort, and resources to make it possible. It also points to the scope of numerous marketing tools you will use to do your storytelling. If you run a small company but want to go outside your usual customer base, you may require the services of a digital marketing agency.
3. Choose A Budget Range
When you can determine the scope, it can help you know the total amount required for the entire marketing period. Even more, you can see the type of media to use, whether traditional or digital media.
For instance, if your product or service has a limited-time offer or is in a testing phase, you can choose an incentive-based social media strategy. You can also use the coupon strategy to alert the audience that they have limited time to act. That way, you can increase your marketing efforts to promote it when you realize it is gaining more attention.
You can use the budget as another relevant way to establish marketing priorities. But it should not be a nose if marketing opportunities are offered. That is why there should be a cushion that will compensate for these contingencies.
4. Take Time To Plan
After considering all the three previous points, you now have to determine the right media mix to reach your intended customers. You have to conduct rigorous research to know the most influential media within the traditional media. You also have to consider social media and online strategies as well.
Usually, the team will have to make tough decisions based on the research to ensure that the budget is not wasted. Is it essential to invest all your marketing budget for the next five years in one Super Bowl commercial? It does cover a broad audience but is it a certainty that you will get the customers you need?
It is not remotely conceivable for most advertisers. But placing all your goods in one basket can be the default settings for some corporations. You have to re-examine the reasons for investing in particular marketing critically. Then submit the draft plan for the team members to review.
After the feedback, you can move ahead with developing the final plan. It is essential to use a marketing calendar to know all the placement deadlines, creativity, testing, and commencement duration.
5. Implement And Measure
You will get feedback once the promotion begins. Some will be unreliable, but more will be measurable. You can compile more of the quantifiable data to determine the next course of action. This information will be valuable as you continuously refine your marketing decisions.
Not every business owner or entrepreneur is a good marketer. If you happen to be part, you will need to find a good team that understands your business and share the same desire to scale up your business. You can also use the help of a digital marketing agency. Usually, these agencies have all the expertise on board, ready to make your goals a reality.
Conclusion
Before we conclude, there are three relevant things to consider. First, as a rule of thumb, always let your audience know what you do. You can do that through your various channels such as social media, SMS, etc.
Secondly, create news sales offers regularly. When creating the offers, let them be attractive, different, and creative. Finally, call your old clients. Ask them if they know people who need your products or services. Referrals can be a powerful tool.