What Key Challenges Small to Midsize PPC Agencies Can Expect in the Year 2022 & Beyond
Pay-per-click (PPC) advertising provides a double return on investment (ROI) for every dollar spent. PPC experts try to predict what trends will dominate the digital marketing landscape and what challenges may bring businesses to their knees to improve returns even further.
Your business needs to earn the highest ROI possible, which is why improving your PPC strategy is a top priority. What will be the most innovative and essential PPC trends for 2022?
You are better equipped for the future if you are aware of the biggest marketing hurdles that may arise. The challenge is to stay current.
This article explores PPC strategies and other key challenges small and midsized PPC agencies can expect to face in the year 2022:
PPC Strategy – What is it?
Pay-per-click (PPC) refers to search engine advertising. For example, Google or Bing advertisements. PPC is a method of marketing online in which you only pay for clicks you receive on your ads. A well-executed PPC campaign can transform your business.
Through proper positioning, you can have your ads show up primarily to people interested in the things you offer. Selecting keywords, grouping them into relevant themes, and your brand name can improve your hits.
You pay for it when a potential buyer clicks on your ad and gets directed to your page. It doesn't matter how many impressions there are; you make no payment if no one clicks your ad.
The best PPC platforms include Google Ads, AdRoll, Taboola/Outbrain, Twitter, Bidvertiser, Yahoo Gemini (Verizon Media), RevContent, and BuySellAds, among others.
Google Ads' global reach is indisputable, and it dominates the market with 78% of the market share.
Despite reports that their market share is decreasing slightly, it doesn't appear Google Ads will lose its position as the most prominent PPC platform anytime soon.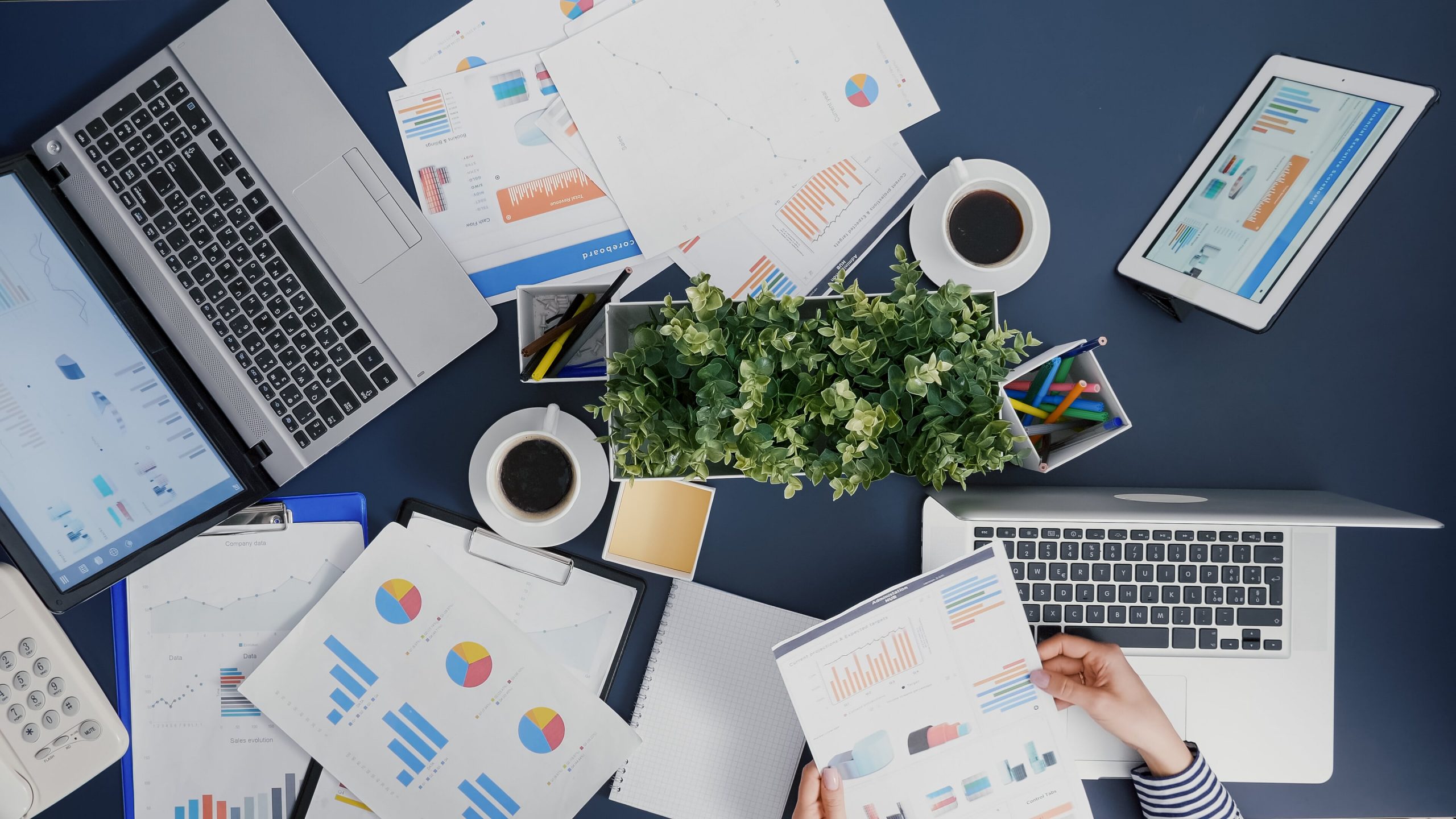 Types Of PPC
Several online advertising options charge per click. These include:
Paid search marketing
It is the most common type of PPC advertising. Users who search for specific keywords will see your ad via Google AdWords and Bing Ads. A campaign is set up by writing ad copy, selecting relevant keywords, and selecting a landing page for your site.
Advertising On Price Comparison Websites
Some websites compare prices and display special offers from different providers. These are called price comparison sites or aggregator sites, and they are handy for comparing hotel or insurance prices. Customers click through on the offers they're interested in and buy directly from the merchant or from the comparison site itself.
Unlike other methods that may target users generally surfing the web, you can access qualified leads through price comparison websites. These are prospective buyers who are actively looking for your product. However, you will have to compete with your competitors on these websites.
Display Advertising
A display ad consisting of a banner, image, or text ad is displayed on different websites to target a particular audience. You can link your website to the displayed ad. While they are not as effective as search ads for generating click-throughs, they are an excellent way to build brand awareness.
Social Media Advertising
Your business can benefit from PPC advertising on these platforms by increasing click-through rates to your website. You can find potential customers on social media platforms like Facebook.
Running social media campaigns can make your product or service more visible. Aside from Facebook, social media channels like Instagram and Snapchat allow you to target specific groups and demographics.
Affiliate Marketing
The list of types of PPC would not be complete without mentioning affiliate marketing.
With this, affiliate marketers place PPC ads promoting your products or services across various platforms.
It entails the promotion of your websites on search engines, price comparison websites, targeted content sites, and heavily-trafficked websites.
Payment for affiliate marketing is based on performance, so results dictate the cost. Affiliate marketing programs can be set up and managed in-house or outsourced to a third-party provider.
Affiliate marketing is time-consuming; therefore, it requires ongoing management. However, it is essential to get experts to handle this service because properly placed ads can result in poor responses and a damaged reputation.
How Do You Plan A PPC Strategy?
Having learned about PPC strategies and types, you need to plan a PPC strategy campaign. You need to do the following:
1. Define Goals and Budget
You should align PPC goals with the overall digital marketing strategy. By establishing a clear plan, you will see what activities will help you achieve that goal.
For instance, if your overall marketing goal is to increase website traffic, your PPC campaign should be designed to achieve a high click-through rate.
2. Assess Competitors' Strengths and Weaknesses
Performing a competitive analysis of your main paid search competitors lets you learn how they succeed and how aggressive your campaign should be to compete.
3. Research Keywords
A search begins when you type words into a search box, whether paid or organic. Thus, keyword research centered on users is the basis of a successful PPC campaign.
You can also determine existing organic keywords' click-through rate (CTR). Use this information to determine which keywords will produce the best results.
4. Design Your Account Structure
You should begin by identifying the action you want users to take when they click on your site from the terms you specified in your keyword research. The goal of a campaign on clothing for ladies, for example, may be for searchers looking for ladies' jeans to find your site and make a purchase.
5. Create Effective Ad Text
Within your different ad groups, you'll define your text ads. Effective ad texts can improve Quality Score, lower acquisition costs, and increase click-through rates for PPC campaigns.
Remember that ads that defy the search engine rules may be removed. Get to know the search engine's basic ad text policies.
6. Design conversion-optimized PPC landing pages
A landing page should have just one call to action (CTA). For instance, if you want users to subscribe to your newsletters, make that the only CTA on the page.
The last part of the process should be optimizing your ad reach by identifying and eliminating wrong keywords, improving ROI, and measuring your ad's effectiveness.
PPC Challenges
You will be able to get more credible leads that you can nurture into conversions if you overcome the challenges listed below.
1. Branding and Content Creation
Branding and creative content help companies establish a distinctive voice. Your brand may be affected if it lacks consistency across all online platforms.
Establish brand guidelines and style guides, which will ensure professionals know how to create brand assets and comply with them. Set everything out on the table, from brand colors to logo styles.
You can develop a strategy as soon as you define your creative content and branding guidelines.
To master creative content and branding, focus on a few key things:
1. Understand your audience and their journey at a fundamental level.
2. Let your marketing team know about content strategies and brand adjustments.
3. Be sure your corporate messaging is consistent with your company's actions related to diversity, equity, and inclusion (DEI). It is easy for consumers to recognize when a brand is trying to grab their attention.
2. Advertising Platform and Budget
Many marketers have difficulty determining how much they should spend on online advertising. This is partly due to many platforms and networks on which brands can spend their marketing dollars.
Analyzing the impact of paid media platforms will help you determine where to spend your money. For this, you need a system to test your cost per acquisition (CPA) and campaigns that will increase your CPA (and scale accordingly).
The networks to prioritize will depend on your budget and site performance. Additionally, to make the platform worth your time, you'll need to ensure your audience utilizes it.
3. Deficiency in Tracking
The key performance indicators (KPIs) are tools to track progress and ensure you meet set objectives. It may be clear that your KPIs should be Specific, Measurable, Achievable, Relevant, and Timebound, but do you measure the KPIs themselves?
Measuring key performance indicators (KPIs) can help you gauge the success of your campaign. Consequently, you can optimize your campaigns in real-time and in the future.
4. Opt-In Rules, Privacy, And Data Sharing
The cookieless era is here. As a result, networks are becoming more strict on opt-ins, privacy, data sharing, and third-party cookies.
Marketers are generally unconcerned with the issue. Although most marketers say cutting back on cookies will have a mild to a significant impact on advertising strategy, according to research, the minority are convinced that other methods will be just as effective in targeting.
Consider offering valuable resources in exchange for basic information as a way to help you transition to a cookieless world. Additionally, keep an eye on cookies and targeting (including server-side tagging through Google Tag Manager and conversion measurement APIs).
Lastly, consider federated cohort learning (FLoC). It is a Google Ads privacy-first alternative to third-party cookies; research has found that 58% of marketers believe FLoC is more effective than cookie-based targeting.
Conclusion
The marketing industry in 2022 will be completely different. You need to stay on top of updates, especially ranging from lack of third-party cookies to social media advertising. That way, you'll be better prepared for any challenges that spring up.