Working With a Digital Marketing Agency Vs. Hiring in House
Scaling your entire business also means scaling up your marketing. Usually, you'll have to enlist the services of talented marketers and industry experts to strategize and implement suitable marketing campaigns.
But similar to other businesses, you'll come to a crossroad where you'll need to decide between partnering with a digital marketing agency or recruiting an in-house team.
Both options have compelling reasons. Hence, you'll have to decide based on the situation in your company. Nevertheless, it's essential to learn the nuances of each approach to make an informed decision.
Continue reading to learn which decision is in the best interest of your business.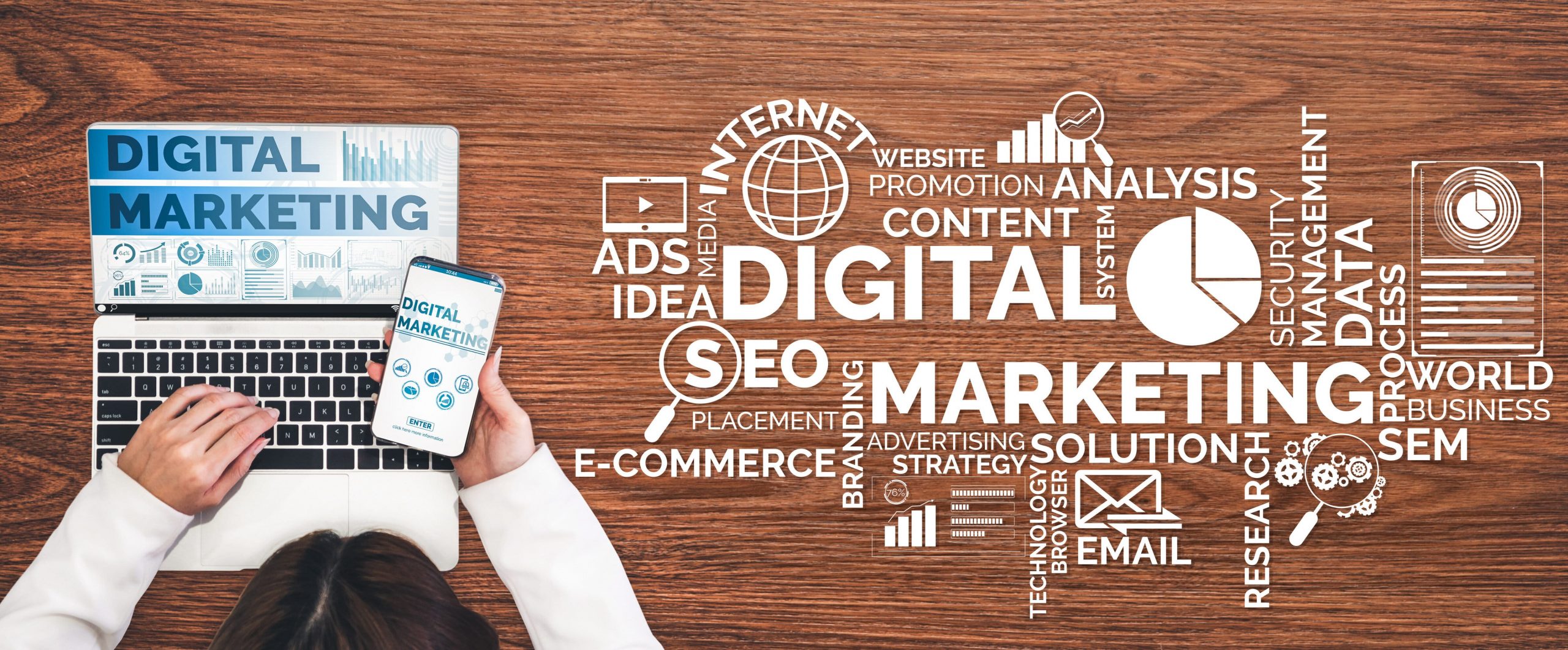 Is a Digital Marketing Agency Worth it?
Digital marketing agencies are companies specializing in helping other companies reach their marketing goals. They are the primary substitutes to an in-house team performing the full scope of labor function outside your organization. You can also regard it as an outsourced team or even a freelancer group that meets specific marketing objectives for different client companies. But digital marketing companies vary according to their techniques, specialization, and other factors.
What Are the Types of Marketing Agencies?
Suppose you decide to outsource your marketing to a marketing agency; it's vital to understand the types of online marketing companies. Each specializes in different aspects of advertising and marketing. The following are the various agencies you need to consider:
●     White Label Digital Marketing Agency
A marketing firm that provides services for other digital marketing companies under the company's brand name.
●     Social Media Agency
This team is dedicated to developing and implementing social media strategies for growing accounts and driving traffic through the major social media platforms.
●     Promotional Agency
This agency specializes in packaging and retail for promotional campaigns such as displays, content, advertising, etc.
●     Public Relations (PR) Agency
PR agencies focus on improving the public perception of client companies through press conferences, event management, news announcements, product placements, and content creation.
●     Account-based Marketing Agency (ABM)
An ABM agency works to connect your sales department with your marketing strategy by using the potential or current customer base and the market information.
Having deciphered what the marketing agency is, let's dive into the details of an in-house team.
What is an In-House Marketing Team?
An in-house marketing team is a do-it-yourself alternative where a dedicated marketing expert or group of experts within your organization develops and runs all your marketing campaigns. Using this approach means you have more control over the day-to-day running of your marketing plan and determines how you increase lead generation and acquire new customers.
Like every other business decision, it has its upsides and downsides. But some key factors make it a more appealing approach for some business owners.
Why Hire an In-House Marketing Team?
Suppose you carefully considered the advantages of organizing an in-house marketing team, it would come down to two vital words: extreme focus.
To start, investing in an in-house marketing team means the team's every move is centered on your brand. In other words, your brand gets the undivided attention of an in-house team. Secondly, the intense focus means a deeper understanding of your industry.
However, most startups begin with some form of in-house marketing. But sooner or later, each will come to a crossroads.
When to Consider Hiring a Digital Marketing Agency?
As your business grows, you'll come to a point where you'll need to put aspects of your marketing on autopilot. These are often areas of the market that don't require you to recruit and supervise any employee, whether part-time or full-time. In this situation, a marketing company is an ideal choice.
Marketing agencies offer subject-matter expertise, and an outsider's perspective can usually prove valuable for solving marketing challenges through new and innovative ideas. On the contrary, there are some instances when recruiting, onboarding, and executing marketing plans in-house is a better approach.
When Should You Build an In-House Team?
The advent of technology has immensely impacted work. Depending on your business size and needs, you may need a flexible in-house arrangement to achieve your marketing objectives. The following are three scenarios in which you may have to assemble an in-house marketing team.
●     Availability of Talent
Companies located in areas with a readily available and large talent pool will have no problem recruiting thought leaders and experts to fill marketing roles.
●     Venture Funded
If you just secured a large capital, attracting and investing in the best talent could make sense. Even early startups can use a combination of equity and competitive pay to poach top marketers from other companies.
●     Demanding Market
If you find yourself in a niche or sophisticated industry, an in-house team could serve you better. Examples include companies working on innovative products for enterprise-level customers or businesses involved in specific marketing channels like seasonal cycles or government contracts.
What Is the Benefit of a Digital Marketing Agency Partner Over Hiring In-house?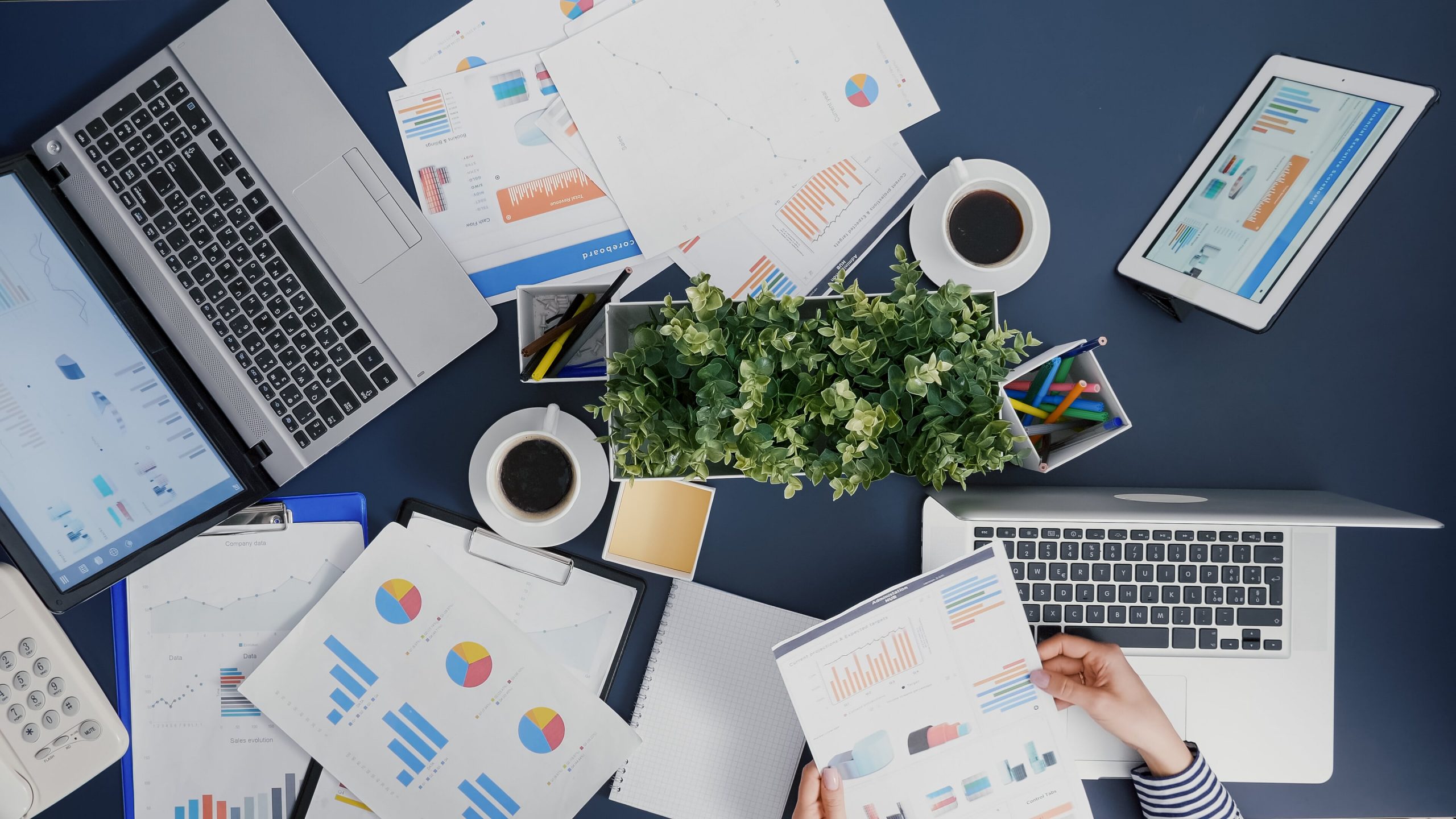 In business, time is of the utmost importance. However, building the in-house marketing team requires time for all the pieces to fit perfectly today. Stats from Glassdoor indicate that it takes 23.8 days to complete the interview process for a role in the United States. Apart from interviewing, there are other steps in the recruitment process; then, you have to onboard or train the new marketing team for about two to four weeks.
Then you also have to think about employee turnover rate. However, partnering with a digital marketing agency spares you of these worries and frees up your time to pay closer attention to other aspects of your business. Outsourcing to an agency means a shower hiring timeline which usually involves:
Booking a phone interview 1-2 weeks
Assessing the agency's services and charges 1-3 days
Sign paperwork and work begins one day to two weeks
When you compare this timeline to hiring an employee for your in-house team, it may take 23 to 32 days to select the ideal candidate.
Digital Marketing Agency vs. In-house Team: Weighing the Cost?
There's a widespread misconception concerning the cost of outsourcing to a digital marketing agency and hiring an in-house team. Most people think the latter is more affordable than the former.
But this isn't always the case since the amount you pay depends mainly on the agency you choose and the scope of your marketing goals. On the other hand, running an in-house marketing team comes with several hidden costs.
In-house Team Cost Breakdown
To better assess the costs of these two options, it's necessary to add up the expenses involved in the separate areas involved in in-house marketing teams.
●     Recruitment cost
You have to start by budgeting for the cost of job ads that will help find the right candidate. At this stage of the hiring process, other expenses could also include recruitment specialists, networking events, and many more.
●     Training And Onboarding
As much as you want each employee to hit the ground running, your in-house marketing team will adjust to the company culture, but this usually takes some time. Also, they have to warm up to the new responsibilities before reaching their full potential.
●     Salaries
A massive chunk of the in-house cost comes from employee salaries. You'll have to be ready to pay a premium if you want to have the best marketers on your team because the higher the expertise, the higher the salary.
●     Software And Equipment
Consider the cost of office tools, software, and other marketing services your team will need to do their best work—items such as HR tools, communication, and analytics.
●     Retention
Choosing the wrong candidate can become a major setback for your business. Worst case scenario, the wrong employee can delay your marketing goals or tarnish your brand. These troubles aside, any time and money invested in this hire have gone down the drain.
●     Legal
Having employees also means having legal consequences. You will have to release some team members after the probation period, and this could become a legal situation.
Digital Marketing Agency Cost Breakdown
Having considered the cost of an in-house marketing team, here are some of the pricing models and the factors that influence the pricing, even if you're dealing with small business marketing companies.
Hourly – You pay hourly charges for services rendered.
Monthly – The agency charges a monthly fee, usually between $2500 to $12,000.
Project-based – You pay a flat rate for each project delivered, typically $1000 to $7500 per project.
Factors affecting pricing are:
Company size
Agency experience
Complexity of strategy
Scope of services
The timeline of your company's objective
Verdict: Which is Right for Your Business?
Everyone agrees that employees are the most valuable assets of any company. But these two resources (money and time) are seldom abundant in the business world. Therefore, when money and time are on your side, you should opt for a well-trained and experienced in-house marketing team instead of an agency.
This runs true particularly for early-stage startups where money and time are always limited. As such, even late-stage startups and established businesses find that outsourcing their marketing to a team of digital marketing partners caters to the missing skill gaps in-house.
A final word of advice: Suppose you have any doubts about executing your marketing strategy, reach out to an agency that's guaranteed to get you results.