Expert Advice & Tips on Optimizing Education Marketing Campaign in 2022
Proper and good education is essential for every student. It is a passport for the future, as tomorrow belongs to those who start preparing for it today. Therefore, the education sector plays a significant role in the growth and development of any country. Today, the internet is the primary source of collecting information. Unsurprisingly, it is the highly active student community dominating and utilizing the power of the internet. Apart from finding additional information about several topics and syllabuses, subjects, assignments, and projects, students rely on the internet to discover their colleges, fee structure, rankings, admission process, education quality, placement records, and student reviews. Along with the students, their parents also utilize the power of the internet to have detailed information about an educational organization.
Similar to any other business, promoting the education sector through digital marketing attracts more students to the organization. Choose a good education marketing agency for your organization to prepare a market plan and stand apart from your competitors.
Why is Digital Marketing Important for Education?
You can quickly convey the information to your target market via digital marketing. Here are the reasons why digital marketing is essential for your educational organization.
Cost-effective
In comparison to conventional marketing, digital marketing is cost-effective. Various online marketing methods, including social media, mobile marketing, email, and RSS feeds, require less investment. With the power of digital marketing, the education sector can concentrate on a greater crowd at low endeavor for better advantages.
Boosts brand awareness
Online visibility and social media presence are the best ways to promote a brand. One can utilize online platforms like Facebook, LinkedIn, Twitter, and Instagram. These social media platforms have significant following that enhance the followers and conversion rates. When you choose social media services for your educational organization, you get more leads; draw in groups of people, improving your brand awareness among the users.
Easy access to tools
You can easily access digital marketing platforms and tools, generating better results. In addition, the use of digital marketing forms, especially the social media sites like Facebook, Twitter, and SMS marketing, guarantees a large focused audience.
Higher conversion rates
With digital marketing, your educational organization can reach out to all the potential students. It helps you in reaching out to students through a wider range of platforms, including the popular social media platforms, emails and banners. It generates huge traffic that influences the conversion rates. The major advantage of digital marketing is that it encompasses all areas of internet. Furthermore, digital marketing offers higher lead conversion for every organization and your educational organization is no exception..
Measurable outcomes
The digital marketing tracking tools assist you in tracking and measuring the adequacy of your education marketing campaign for your educational organizations. You can run data driven campaigns – measuring and re-evaluating strategy at every step of the way to achieve your organization's marketing goals effectively.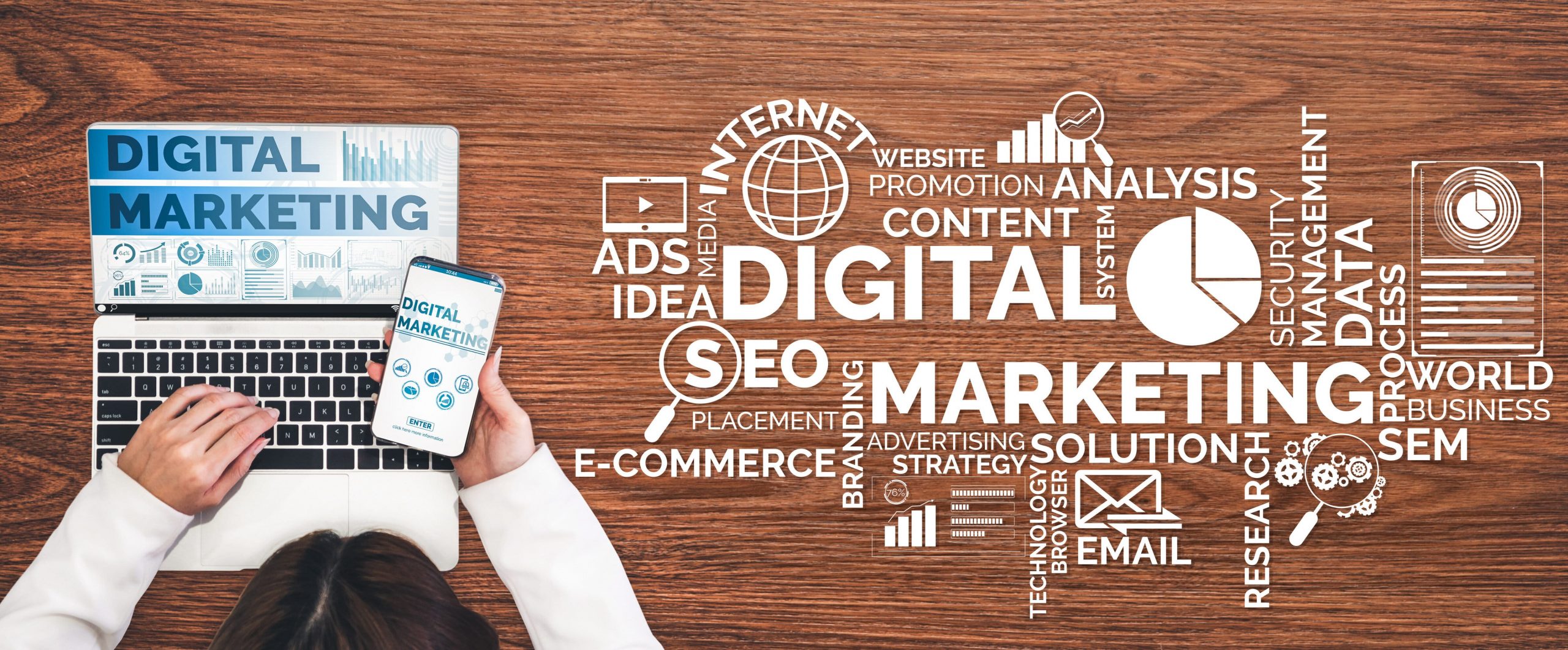 How Can I Promote My Educational Institution?
Enlisted are some of the effective strategies you can adopt for your education marketing campaign in 2022.
Utilize social media platforms for connecting with the audience 
Today, approximately 3.2 billion people (42% of the total global population) are using social media platforms. Twitter, Instagram, Facebook, and Reddit are millennials' most popular social media platforms. Since their inception, social media platforms have offered myriad ways of implementing education marketing. However, irrespective of the social media platform you plan to target, you must pursue the same goal- establishing meaningful connections with your target audience through engaging content.
Create a social media marketing (SMM) persona to represent your target audience. The marketing persona must include the essential details- age, gender, goals, education, challenges, and primary values. While you decide to create content, keep your social media persona in mind, and continue experimenting. While you are building your social media following, go for popular topics in the niche and you might stumble upon a piece of content that instantly reaches millions of people, even if you have a low follower count.
Redesigning your website 
Studies conducted on several industries, including the education industry, states that poorly designed websites (turned out to be Achilles' heel) for most brands. When your visitor has a bad website experience, especially on mobile, it adversely affects your organization's reputation, decreasing engagement and site traffic. Studies conducted state that 94% of the first impressions are design-related, and 79% of people who do not like the contents and the website switch to other sites. Additionally, approximately 52% of the users reported that they did not like engaging with an organization due to a bad mobile experience; and 40% of people leave the site that takes more than three seconds to load, while 42% of the users expect the site to load in a couple of seconds.
Search engine optimization (SEO) 
Parents and pupils look for various educational organizations over the internet. Make your educational organizations visible to others. However, hiring the best higher education marketing agency is possible. The marketing agency for your educational organization ensures online visibility, updates, and ranking of your organization's website. Your target group can find you online through website optimization and link building.
Request your students to write online reviews
Online reviews form the first impression for your educational organization. If your organization does not have a four-star or five-star review, it will be challenging to earn a click-through of your website. Reports state that over 90% of the users read online reviews before visiting a business. About 84% of the users trust online reviews similar to personal recommendations, and 65% of people observe online search as the most trusted source of information about people and organizations. Undoubtedly, enough positive reviews would make yours, the most trustworthy academic institution over competition..
Starting a school blog
Blogs are excellent ways of sharing bits of advice, building thought leadership, and telling stories that no one shared before. Besides, you can also elevate the voices of your community, create a robust content library and improve your organization's organic performance in the top search engines.
Invest more time and resources into videos
Undoubtedly, videos enhance your engagement with your target audiences. If your website does not have any video, it is high time to take small steps towards integrating videos into your marketing strategies for your website, social media, and emails. Creating videos are never easy. Creating videos is never easy. Starting to create the videos abruptly will never give a fruitful result.Therefore, if you plan to incorporate videos, you need to start small and regularly create a list of video ideas. You can include testimonial tips from the teachers and conduct interviews to create fun and engaging videos.
Conclusion
Parents always have the highest expectations. Therefore, you need to adapt your educational organization's strategy according to their expectations. As your educational organization begins to plan its marketing and communication for the new academic year, you can adopt these techniques for your effective educational marketing campaign.