Why Social Media Is Important for Your Business Growth
For any business – whether it be a large corporation or a small "mom-and-pop" store – to succeed in today's digital world, a social media presence is no longer an option.
Social media has not only changed the way we do business but it opens previously-closed doors. With over 3.7 billion active social media users worldwide, social media platforms provide a massive audience for your business to connect with your customers, increase brand awareness, and generate more leads.
This article outlines the effect social media has on your business and gives you four reasons why your business must use social media.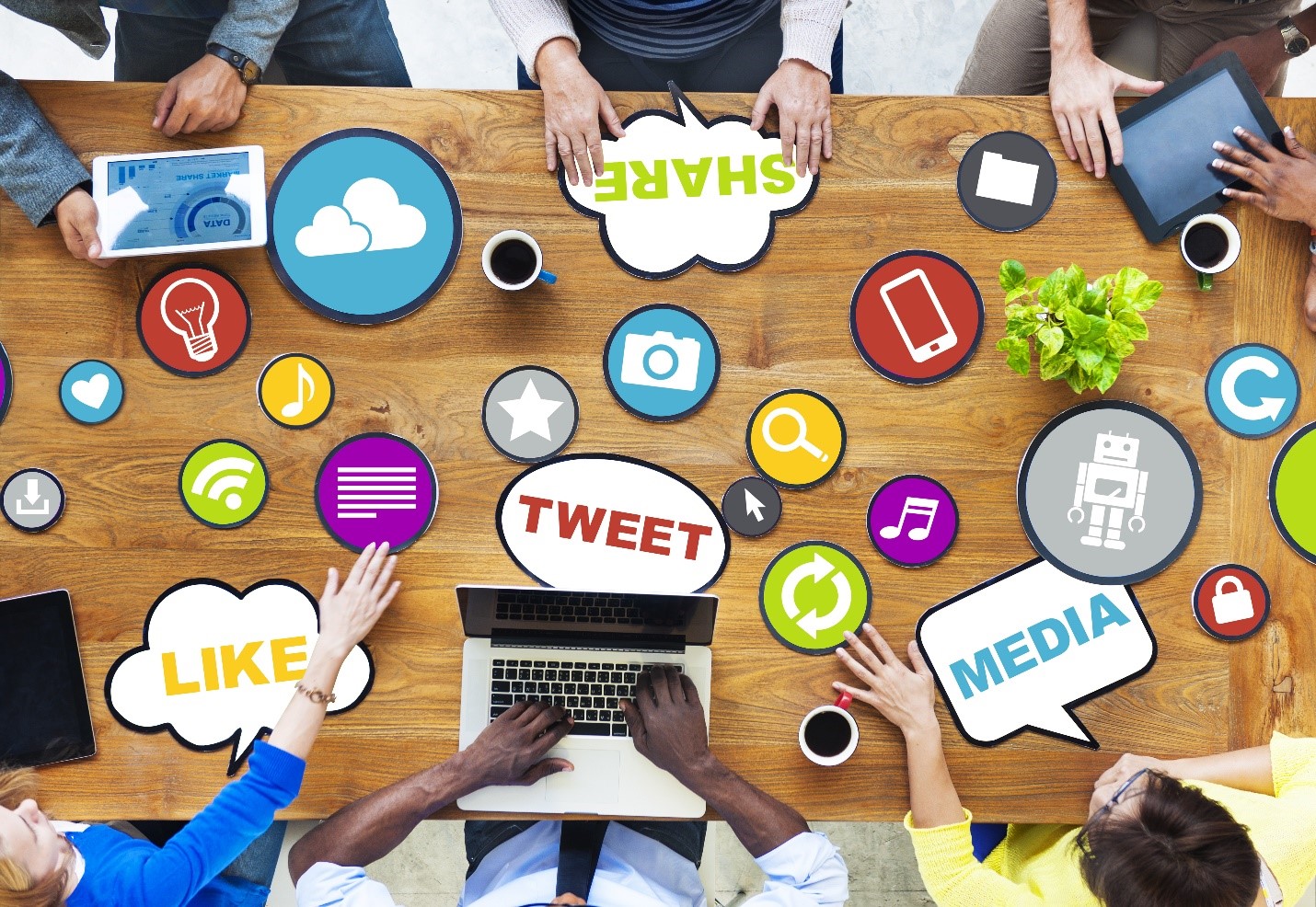 1 – Improves your online presence  
If your target audience doesn't know about your business, they can't buy your products or become customers. Having a presence on social media increases your brand's reach. Now more people will know about your products and services –  60% of Instagram users say they discover new products on the platform.
Today's buyers research the specific brand or product before making a purchase and your online presence is very important. However, they are looking for more than just having a website – they want to see your business active on social media platforms.
Authenticity and trust are very important to consumers, and being active on social media assures them your business is real and not a scam. Make sure you post several times a day.
Potential customers use social media profiles to gauge how businesses interact with customers. If they come across your Facebook or Instagram page and see you responding to comments and reviews, they will view your business favorably. In fact, 63% of consumers who search for businesses online are more likely to use ones with an informative social media presence.
2 – Helps You Attract Potential Employees/Customers
Social media helps you attract potential employees and customers. Employees like to see what companies share on their social media.
Find out which are the most popular social media platforms your target audience use the most and create business profiles on each. If your audience uses Facebook and Instagram, focus on those platforms. Do not waste time on other platforms if your audience isn't there.
Sharing content online – including Informative posts, company events, life at the office, etc. – keeps your audience entertained and engaged while helping your business remain relevant.
When posting to your social media channels, use tools like hashtags and geotags – making your photos more likely to reach a targeted audience.
3 – Allows You to Gain Feedback from Your Audience 
Social media platforms are a great way to gain feedback from your potential and current customers. With all the tools available from social media, you can now ask questions to your audience using stories (questions, poll taking, voting). The feedback can help businesses improve customer service or find out which products are more successful than others.
A perfect example is shown below from an online faucet supplier; Hausera. With these Instagram features, businesses can use these to their advantage and make their page more entertaining and engaging while getting customers opinions.
Social media also gives you the opportunity to interact with customers who share negative comments or reviews. You must stay on top of such comments for the benefit of your business. Mistakes can happen but the sooner you hear about them, the sooner you can fix the issue and make changes to prevent it from happening again. By responding right away to any complaints or bad reviews, you show your customers you care about what they think.
When responding to negative comments, always make sure to acknowledge the situation, take full responsibility and try to compensate the customer in a way that can make up for the trouble or negative experience they had. This strengthens their trust in your business and helps attract potential customers who are looking for authentic, trustworthy businesses.
4 – Great Marketing Strategy
While creating a business profile on social media is free, paid advertising on social media platforms such as Facebook and Instagram help your business reach a wider audience. Facebook, in particular, has evolved into an effective marketing platform with over 2.4 billion active monthly users. Facebook ads can also run on Instagram, widening your audience even more. Instagram has more than 1 billion active users each month.
Pro tip from real estate expert and founder of Source Capital; Sacha Ferrandi,
"Facebook ads help businesses of all sizes increase brand awareness, boost website traffic and generate more leads, sales, and revenue. With the right campaign you can help grow your business online".
You can target a specific audience – gender, education, geographically, etc., which means your ads are seen by prospective customers interested in your product or service. Facebook ads also brings fast results because you can start using them immediately.
Advertising on Facebook is also very cost-effective. CPM, or cost per impressions, is an advertising metric measuring how many advertising dollars you must spend to reach 1,000 people. On Facebook, the CPM ranges from $5 to $10, meaning you can spend less than $10 to reach over 1,000 people. Facebook ads also don't have any additional or hidden costs other advertising channels do, other than the time spent to buy the ads.
Summary
Social media platforms started as a way for people to communicate with friends and family but soon businesses realized the value of using social media to interact with potential and current customers.
As you can see from the article, businesses can no longer afford not to use social media. If you aren't already taking advantage of social media to promote your business and generate sales, you are missing out on a fast, effective and inexpensive way to reach a wide audience.
---
About the author: Karina Mojica is a contributor editor for 365 Business Tips. From sunny Los Angeles; California State University Dominguez Hills she made her way back home to beautiful San Diego.