There are several surveys to show that Marketing, for a majority of MSPs and IT Service Providers, is an ignored area. Since most of their investments are absorbed in hiring skilled resources and researching new technologies, marketing remains something that they do not like to delve in and consider it to be an overhead. In the past, referrals and word of mouth were the only way that MSPs were doing marketing but expectations have changed. It's time for them to get serious about marketing.
Since marketing is that of least priority, MSPs miss a critical opportunity to expand and grow. The confidence in marketing and marketing personnel is quite low. MSPs tend to have a single (or no) marketing resource who is expected to drive the function single-handedly and magically open a flood of leads month after month.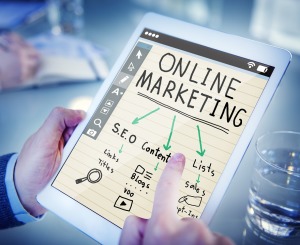 Image Source: https://pixabay.com/en/online-marketing-internet-marketing-1246457/
MSPs need to understand the reality that marketing is a multi-faceted role that requires specialists in each area. Social Media, Content Marketing, Digital Marketing, PR and Event Marketing to name a few. If it is difficult to hire a specialist in each area, the one solution that will work for MSPs is to hire a specialized Digital Marketing Agency that has in-depth understanding of how Marketing works for MSPs. Why is it critical for a Digital Marketing Agency to have worked with MSPs to deliver success? One can't have MSPs to have the same marketing strategy as other domains. Different tactics must be applied to make marketing successful. Let's explore what are the 7 channels, which as per Digital Success Agency's' experience, work like the magical marketing mantra for MSPs.
1. Event Marketing
There are big benefits of participating in industry relevant events. There is a great chance for the MSP to get brand recognition and being able to get some media attention. The more attention you give to promoting your brand at the event, the more the brand will stand out from the crowd. It's a great opportunity for a one-to-one interaction with your potential clients. Most importantly, event marketing is the best way to network with industry influencers, leaders and media.
2. Content Marketing with Content Upgrades
The MSPs don't have to necessarily promote original content. They can market white papers, blogs, eBooks and other collateral from their partners. MSPs can make customizable content to be part of their content marketing strategy, and syndicate informational content. In all the marketing collateral shared, content upgrades should be used as lead magnets. Content upgrades are used as an attraction for bonus content that people can get if they leave their email ids. Rather than spreading them across the website, content upgrades are integrated within content that people are already consuming.
3. Geo Fencing Tradeshows
Depending on the location of the event, the MSPs can establish a digital perimeter around a business relevant event or tradeshow. Smart devices that enter the geo fenced area are tagged, and the devices that are tagged can be served advertisements in real-time. The landing page, after somebody clicks on the ad, can be directed to the targeted prospects for a successful geo fencing tradeshow campaign.
4. Up-to-date Website
With the influx of many new websites, MSPs just can't afford to keep their websites outdated. Not only in terms of content, the design of the website must be updated regularly. For examples, a website that is not responsive has no meaning in today's time when most of the consumers access websites only on their smartphones.
5. Local SEO
To target local prospects, the local search engine strategy can help to optimize the website with locally relevant keywords. The chances of reaching potential customers can hugely increase with the right kind of the Local SEO strategy (but which is highly targeted and timely). The Local SEO strategy should cover both mobile and desktop search results.
6. MDF / BDF from Partner Channel Programs
Large channel partners usually have a substantial Market Development Funds (MDF) and Business Development Funds for vendors. It is an excellent support for marketing efforts to grow partners and resellers in the indirect channel industry. Well-executed MDF and BDF programs can help to drive the marketing ROI and high performance.
7. CRM Targeting using LinkedIn/Facebook/Twitter
CRM targeting is a new marketing approach that allows a brand to share targeted messages with a set of online consumers. In case MSPs have social media accounts, these are a gold mine of consumer data. CRM targeting can leverage this goldmine with a few simple steps. The first step to leverage this goldmine is to identify the top clients, identify people who have similar profiles (as the clients) on social media channels, and generate the consumer data that can be used for personalized ads.
Conclusion
There are experts who will tell you that most of the marketing techniques will not work for MSPs as they are not committed to continued marketing efforts. Unfortunately, it is true to some extent. MSPs need a different perspective to many any marketing effort successful. Each marketing goal needs to be tied to a different result. For example, every effort may not yield leads. Some marketing initiatives must be invested to understand the business, build a value proposition, and build the brand of the MSPs. Today's marketing mantra is letting marketing target people rather than other businesses. It is the foundation of a solid marketing strategy for any MSP.
Drive an effective value proposition with our specialized MSP Marketing Services. Speak to our experts today
You might also be interested in reading "Everything you need to know about making a winning Digital Marketing Plan for MSPs"
Besides everything else, Marketing is also undergoing a lot of change. Digital Marketing is no exception. We've been talking, in our blogs, how next gen technologies are impacting the way digital marketing is done or will be done in the future.
The magic mantra for brands has changed from 'staying at the top' to 'providing exceptional customer experience'. So, when it comes to Managed Service Providers or MSPs, they must specifically ensure an outstanding customer experience. All their digital marketing efforts must have a single objective – cater to client's specific needs and provide a consistent customer experience. It has become imperative for IT service providers and MSPs to improve their online presence and they must devise a digital marketing strategy with the objective of creating and promoting a competitive advantage.
Image Source: https://cdn.pixabay.com/photo/2018/03/17/19/23/business-3234902_960_720.jpg
MSPs are always searching for new ways to effectively market their products and services. The clients or prospects need to be familiar with your brand, people and offerings. There are multiple ways that your leads will find you and the digital marketing plan should be complete, coherent and aligned with the latest trends to be successful.
We have collated some tips to consider before putting together a Digital Marketing Plan for MSPs.
Identify your value proposition
Think of the differentiators for your MSP.  You need to ask yourself what sets you apart (or how do you offer services better than your competitors). Your differentiator is your value proposition. If you're still confused about how to identify your value proposition, you need to pinpoint what sets you apart from your competitors.
Identify the most effective marketing channels
Most of you perhaps already know that digital marketing is a multi-channel activity. You just can't have a website and expect your prospects to find it. You should think if you're considering all channels like website, SEO, paid search, social media, affiliate marketing and display ads. You may not wish to focus on all the channels, all at the same time, but need to adjust as per where your most desirable clients are.
Define your digital marketing goals
Now, don't tell me this is an obvious one. The goals of any digital marketing initiative are lead generation and increase in sales. These are perhaps the objectives. You need to define SMART goals where you need to identify where do you wish to focus your energies (and resources more importantly) to achieve these obvious objectives.
Identify your most desirable clients
This is where the leadership of MSPs will fail. If asked to define their most desirable clients, they are likely to answer – everyone. The success of your MSP digital marketing plan hinges on your understanding of your clients and creating their persona.
You need to define the demographics, geography, profession, level and title of your most desirable clients.
If you create a buyer persona, it is easier for you to identify tailor your content or messaging as per their needs. Persona is a generalized representation of genuine people that are closest to your target clients.
This exercise does require some research for example you need the job title, industry, location, business goals, etc.
Identify ways to address the needs of buyers' persona
Once you understand your buyers, you need to understand how do they address technology challenges and what drives them to make business decisions. For example, if your ideal buyers need a lot of information to feel confident about your MSP services, you need to focus on creating more white papers, write blogs on industry trends, and work on eBooks and guides. If you have clients who have less time, then it might be useful to invest in infographics and videos. You also need to build case studies, testimonials and live demos to build your prospective clients' confidence.
Understand your buyer experience
To understand this, you need to look at the process that a buyer goes through before procuring your services. It is important that a digital marketing plan identifies at what stage do your most desirable clients start searching for the services you're offering, how do they search for a solution, and what drives their purchase decision.
Identify key success metrics
Even if your digital marketing is yielding great results, don't stop there. You need to identify the metrics and measure for various parameters such as click-through rate, social shares, conversion rate, time spent on each page and number of unique page visits. These will help you to measure your ROI.
The MSP Digital Marketing Plan should be able to connect the dots between generating leads and converting a prospect to a client. You need a digital marketer who understands how MSPs work and how can digital marketing initiatives work as per your investment and efforts. If you are not happy with your current digital marketing strategy, click here to speak to one of our Digital Marketing experts who know the inside out of MSPs.