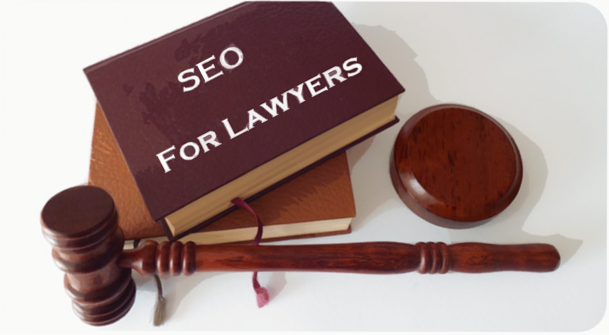 Although most people still find lawyers through referrals, that's quickly changing.
26% percent of people under 25 find lawyers through an internet search. Drastically up from 14% of those over 25.
And it's not just millennials that are seeing this trend. People age 25 to 34 find lawyers through the internet much more commonly than older people as well.
Lawyers should know by now that pulling traffic in to their websites from search engines will be critical to their future success. In order to do this, legal firms need to figure out how to get their sites to appear in Google search results. They need to be able to optimize a site and that site's content.
And legal firms have a specific set of needs.
So we recommend that they focus their efforts on these areas of SEO.
Differentiate yourself by your different practices
Optimize for local keywords
Make sure to show up in Google Maps, Google Places, and other local directories
Prioritize your website's user experience
There's a method to our madness. The strategy behind these suggestions has worked with our legal client's time after time. Below we'll explain just how these 4 suggestions change the presence of legal firms in search results.
1. Differentiate yourself by your different practices
First and foremost, law firms absolutely must optimize around their different practices. Having content on your website that describes the practices your firm offers is crucial to ranking.
The end goal here is to provide insight to your website visitors for what you can do in those areas and what you have done. You'll have a better chance of ranking well if your practice terms are clear and well explained.
Every law firm is different, but here are a few examples of ways you can differentiate yourself from an SEO standpoint.
Criminal Attorneys Focus: Probation Violation, Resisting Arrest, Petty Theft, Burglary, Evading Arrest
Family Law Attorneys Focus: Divorce litigation, Child Custody & Support, Collaborative law
Personal Injury Attorneys Focus: Boating Accidents, Car Accidents, Nursing home litigation.
2. Make sure to show up in Google Maps, Google Places, and other local directories
Your firm has to exist right? Needless to say, the more places on the internet you exist, the easier it is to find you in search results.
There are a couple biggies like Google Places and GoogleMyBusiness you want to be signed up for, but there are also a lot of smaller ones worth looking into.
It's worth checking out sites like localpages and yellowbook. These places help you show up in more online locations so you can be discovered more often.
You especially will want to rank for maps in your local area. Traffic will funnel from those maps onto your website. You'll also want to make sure each of these listings are optimized properly the first time, and updated with new information from time to time.
3. Optimize for local keywords
As you probably already know, marketing your legal firm is fiercely competitive. So Sometimes ranking for something like "best lawyer in Texas" may not be possible. What is possible, however, is ranking for your local terms.
There are virtually unlimited numbers of people you can reach in your local area if you optimize for the right keywords. But you need to shoot for long-tail keywords first. An example of a long-tail keyword might be "Dallas family law attorney".
But that's not all. You can get a lot more specific than that and still see a ton of return on your effort. Consider the surrounding city names. Instead of using the umbrella term "Dallas" you can choose a smaller city within Dallas like "Frisco family law attorney"
You'll want all these keywords to naturally exist in all your different branded online content.
But what you really want to do is rank for your own city's keywords, so make that a priority before moving on to other long-tail keyword optimizations.
4. Prioritize your website's user experience
If you're doing all this work to get traffic to your site through SEO but your site is from 1980, it will all be for nothing.
Because you're probably too close to your website to really know, the best way to figure out if your site operates smoothly is to get an unbiased answer from someone who's never used it before.
The end goal for this is to gain that person's trust while also making it easy to operate and move around the site.
Ideally, you should think about those people that are considering if your firm is worthy. They want to know if they can trust you with their case. If your website does not tell them that you are the best choice, they'll just look elsewhere.
How can you build this trust with new website visitors?
You'll want case studies, testimonials, videos, blogs, PR news releases, and lawyer bios or portfolios.
You also will want it to be as easy to get in contact with you as possible, but that doesn't mean you should plaster your phone number 15 times in bold on your homepage.
Make navigating the website simple and intuitive, without bombarding your visitors with a million options to consider.
These 4 pointers can get your legal firm moving very quickly in the right direction, but ultimately getting ranked is up to how much priority your place on these SEO activities. If you think we missed something let us know or reach out to us here.