The Importance of Evergreen Content for your Business Growth
Building a marketing strategy around "evergreen content" ensures that your content stays relevant year-round, much like how evergreen trees retain their green color no matter the season. Although holiday campaigns and targeted advertisement can certainly produce an impressive return on investment (ROI) if executed well, you still need to reap the benefits of evergreen content 365 days a year—at least, if you want to position your brand as a leader within your industry.
Below we discuss five different reasons that highlight the importance of evergreen marketing material, different types of content you could create, and instructions for how to do so.
Why is it important to have evergreen content?
What are types of evergreen content?
How to create evergreen content?

Why is it important to have evergreen content?
If you're not sure what makes this read worth your while, here are five reasons why evergreen content benefits your marketing material.


1. Get Higher Search Engine Rankings
Evergreen blog posts tend to be written in high-quality with large word counts, which means they're much more likely to rank higher on Google's search engine results page (SERP). The content is informative, relevant, and timeless, therefore helping to lower your bounce rate. Google prioritizes user experience (UEX) above all else, and a low bounce rate indicates that your content is valuable and fulfilled a user's search request.


2. Gain More Website Traffic
Research shows that 95% of web traffic goes to the first SERP, with only 5% of users scrolling through to additional search result pages. This means that if your evergreen content ranks highly on Google and is easier for users to find, the odds of receiving traffic are significantly higher.

3. Generate More Leads Over Time
More traffic equals more leads. With every new (or repeat) visitor that makes their way to your site, you gain an opportunity for business. There are a number of strategies you can use to convert leads into loyal customers, but it all starts with generating online traffic. These highly-ranking evergreen posts provide you with a steady stream of incoming traffic that you can use to fuel business growth.

4. Builds Brand Authority
Because evergreen content is useful and informative, it naturally receives more social shares than trending topics. Whether it's shared peer-to-peer or linked as a reference, a robust backlink portfolio will boost your online presence and position your brand as an authority figure in the industry. The more credible you appear to your audience, the more likely they will be to filter through your sales funnel and become a paying customer.


5. Less Work for You
Evergreen content adds long-term value because it does not need to be updated or deactivated, unlike seasonal or time-sensitive content. From the moment you hit publish, evergreen content builds momentum and continues to work hard for itself—meaning it's a great investment of your time and resources.
What are types of evergreen content?
Now that you understand the importance of evergreen marketing, you might be wondering what exactly this type of content looks like? We can start by stating that evergreen content is not news articles, fashion trends, seasonal pieces, cultural fads, or numerical reports.
Essentially, anything that has an expiration date in terms of relevancy is not evergreen. For example, a blog post about the presidential election does not have long-term value, as it will likely become obsolete within six month's time.
If you're interested in creating evergreen marketing material, explore these common formats that can help you generate long-lasting content.


How-To Guides
Step-by-Step Instructions
Pros and Cons Lists
Top Tips
Checklists
Recipes
Product Reviews
Ideas and Resources
Best Free/Paid Tools
Best/Worst Practices
Common Mistakes in a Niche Industry
Complete Glossary of a Niche or Topic
Ultimate Guides
Videos or Illustrations
Although these types of format do not automatically register your piece as evergreen, their structures tend to lend themselves well with this style of writing. Of course, you'll want your content to be relevant to your business. If you're the owner of a cabinetry company, you might write an evergreen article about different lumbar materials and their corresponding advantages. If you sell office supplies, you could write a piece about tips on how to stay organized.
Need some more inspiration to get started? Below is a list of common evergreen topics that you may be able to adapt to your business.


Finance and budgeting
Technology
Health and wellness
Weight loss
Food
Sports and fitness
Jobs and careers
Parenting
Pet care
Travel and leisure
Love and romance
How to create evergreen content
Armed with this information, you should have a clearer picture of the best approach to evergreen content. Here are a few final tips and suggested best practices that you can employ within your marketing strategy to create content that ranks and converts.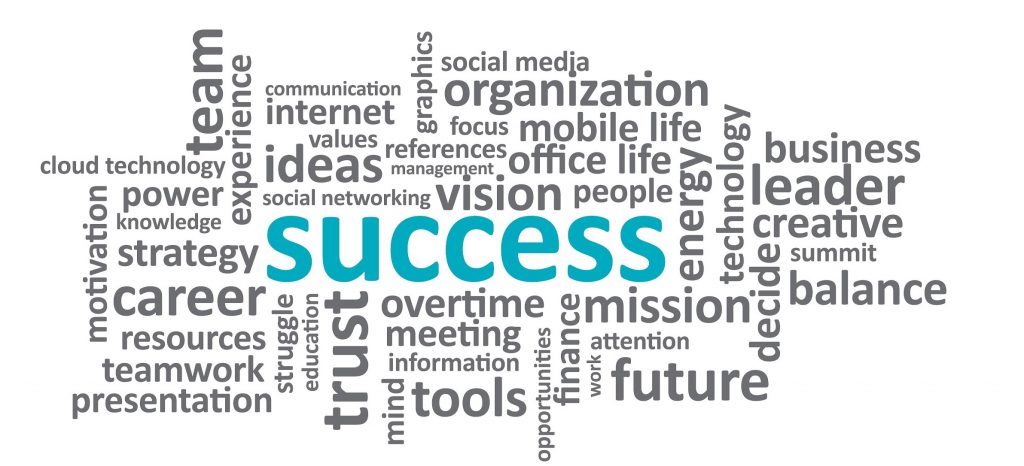 ● Find relevant topics using keyword research
You don't need to be a search engine optimization strategist to find lucrative keyword opportunities. All you need to do is download the free Chrome extension, "Keywords Everywhere", to discover terms relevant to your business with high monthly search volume (MSV). The higher the search volume of your targeted keyword, the more chances you have at getting a user to click on your optimized search result.
● Narrow your topic
While evergreen content is intended to deliver a broad appeal, making it too wide in scope can lose the interest or attention of your readers. It's better to target specific, long-tailed keyword phrases that consist of three to four words versus short, direct ones; i.e. "the best coffee beans in South America" vs. "coffee beans".
Highly focused keyword phrases may yield fewer impressions, but the leads you do receive will be better qualified and more likely to make a purchase. Keep your content simple but focused, and avoid writing in highly technical language adverse to average users.


● Link posts together
Using a narrow, yet comprehensive content strategy, you can then link related posts together to establish yourself as the end-all source of information. This also gives you the chance to build more links for better authority and indexability.

Head back to the drawing board and revisit your content creation with these strategies in mind. Your evergreen marketing can be up and running in no time.
---
Author:
This guest blog was written by Emily Banks. She is a Bay Area Native who got tired of SF's cold beaches and decided to move to San Diego. She is currently the editor for the HR section of 365 Business. When she is not typing away on her office keyboard, she can be found eating street tacos in the sunshine.