What Are Some Recommended Content Marketing Strategies For Beginners?
Chances are, if you know anything about digital media and the social media marketing realm, you might've come across the term 'content marketing', which at first glance, sounds like another one of those made-up terms that this nascent industry keeps chugging around. But, let us be very clear that not only is content marketing very much real, it happens to be a promising digital marketing tool, one which has the results to back it up. So, in addition to explaining and just getting around this concept, we'll also enumerate and explain a couple of content marketing strategies that can be used by beginners as a way to better understand the dynamics of digital marketing.
While there are a couple of content marketing strategies, the consensus among digital marketers is on four points that seem to make up every iteration of a content marketing strategy; these will be discussed in detail once we get the details of what actually content marketing is, out of the way.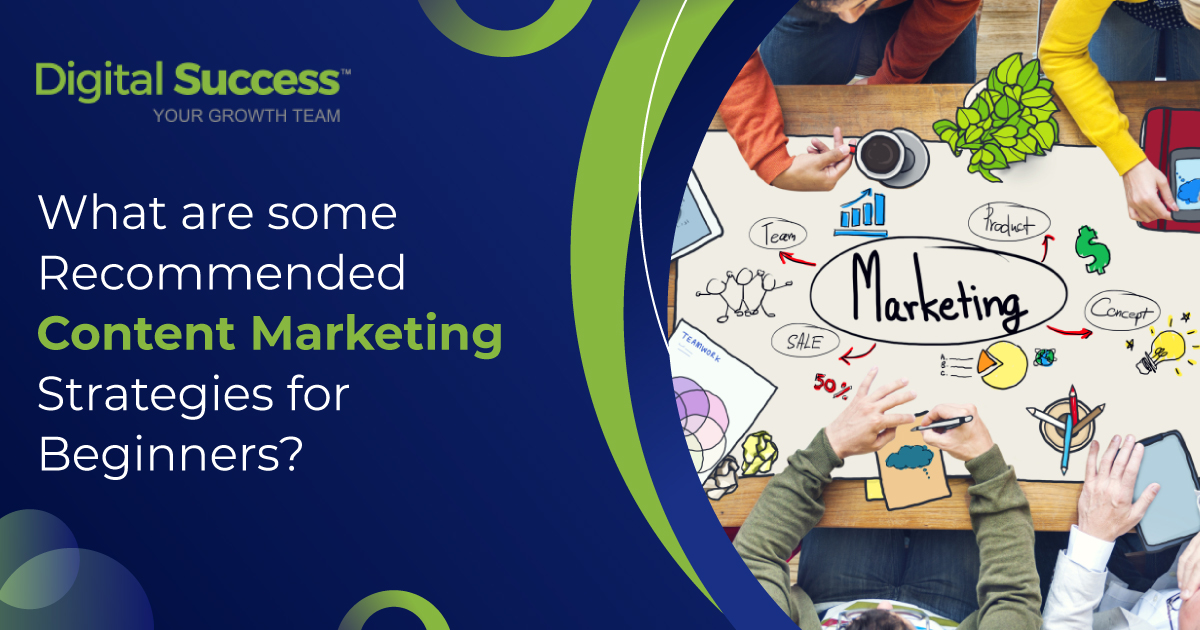 What is content marketing?
Seeing as the title suggests 'basics for beginners', here is a crash course on what content marketing is. So, if you don't know what marketing is, its basically the act of propagating and promoting your product in a market in the hopes of more people buying it. What social media did upon its advent, is convert the traditional marketing into digital marketing. Now, we don't see adverts in newspapers or don't hear them on the radio, and the TV segment is shrinking as well. What we see is a YouTube ad, a Facebook ad or a Google ad, and this is what digital marketing is all about.
Content marketing is a broad term, used to denote anything from written material to video graphic material used to promote any product or service. So, for instance, anything from a blog, a press release or a video that is distributed en masse can and is considered part of content marketing. It is considered a tool of 'inbound marketing', which means that the content is supposed to bring customers towards you, as opposed to you actively pursuing customers.
However, this is not all that characterises content marketing. It also entails a set of strategies, tools and modern practices that helps you get the content to the customer, and in the last leg of the process, convert that content interaction into a profitable business lead. As a pivotal part of the entire content marketing concept, content marketing strategies form the backbone of what is a good content marketing campaign, and today, this is what will be enumerated and explained in this blog.
Content marketing strategies
The hallmark of a good strategy is its applicability, its simplicity and its performance, including its propensity to churn out results. As such, each and every content marketing strategy institutes a set of elements within itself. These are explained below.
The building blocks of a good content marketing strategy include,
1. Brand realisation/ positioning
2. Value appraisal
3. Business goals/ perceived usability
4. Strategic planning
Let's dive into the details
Brand realisation/ positioning: Relates to the brand, the service or the product and how it is positioned in the market. Where does it stand among competitors, and what uniqueness does it bring to the table? Realising this is the first and foremost part of formulating a content marketing strategy.
Value appraisal: Much like getting your car appraised at CarMax, you can get your content evaluated by experts, pertaining to what kind of value does it hold for the potential customers. Also included in it is the difference between your content, and the content being provided by your competitors.
Business goals and perceived usability: Every product or service out there has goals to achieve. What is yours, and more importantly, how does the content marketing aspect will bring about to the realisation of said goal. In this instance, the perceived usability is the actual estimate of how much the content marketing will affect the business goal.
Strategic planning: This is the final but the crucial one, essentially deciding how the strategy will proceed and eventually predicting the returns it'll yield. This includes identifying the potential customer base, the means of distributing content to said customer base, and the basic groundwork of achieving and measuring targets and goals.
Once these four details have been ironed out, we can now discuss a few recommended content marketing strategies for beginners.
Content marketing strategies for beginners
One of the more novel approaches for content marketing strategies is the five C's strategy, which follows a long list of marketing strategies like five P's of marketing, or eight C's of marketing. So, it seems fit in the entire marketing realm.
Here is a breakdown of the 5 C's of content marketing,
1. Company Focus
2. Customer Experience
3. Content Creation
4. Channel Promotion
5. Post-process analysis (aka closed-loop analysis)
One of the most touted strategies for content marketing, let us simplify and explain it to you.
Company focus/ market: The first step in formulating a content marketing strategy is identifying the focus of your company. What it means is, the product or service you have, falls in which category, which niche or which market. By identifying this, you can essentially get an idea into what kind of a customer base you will be dealing with and what kind of content will be required.
Customer experience: The content marketing strategy will be evolving based on the consumer preferences and choices. If the response to a blog or a video falls short of expectations, in a proper strategy, you will always have ample leeway to edit and provide for a new tool. This represents a crucial part in the strategy formulation: how the customer response and experience shape up your content creation efforts, and how is it channelled to the customers.
Content creation: The main part, of course, because well, without content, it would just be marketing strategy, and that's not relevant. The actual drafting of the content, from blog posts to small, 5-second video adverts and the whole plethora of what constitutes content requires understanding of the market, potential audience, customer requirements and a deep understanding of how content actually works in inbound marketing.
Promotion of content: An important part of your content marketing strategy will be deciding the medium. You have the content, you've identified the potential market, now onto the delivery part. Should you use Facebook and Instagram, or Google and Apple News? In a well-formulated strategy, this part is usually determined when you are scouting for a potential audience; for instance, a trendy, young and hip start-up will identify its audience in the Facebook and Instagram section; barely anybody in this section is concerned with news not being delivered to their feeds. So, the medium in this instance will be social media platforms, which is where your strategy will start and the dissemination of the content will concentrate on.
Post-process analysis: Once the content marketing has run its course and the results are pouring in, now begins the final stage of the strategy: gauging results of the content marketing strategy, its performance in the identified segments and its overall relatability with the customers. Remember: this part is crucial because the next strategy will rely heavily on the data produced by the analysis. So in a way, the following strategy's success will be highly dependant on this one's analysis.
Another strategy that is really popular with digital marketers and content marketers alike is the seven-step checklist for a content marketing strategy, which equates to a strategy that performs very well. Here are the salient features of this seven-step checklist.
1. Content audit
2. Content marketing goals
3. Tailor your content for your audience
4. Make editorial plan
5. Map out content creation
6. How to distribute content
7. Analyse content performance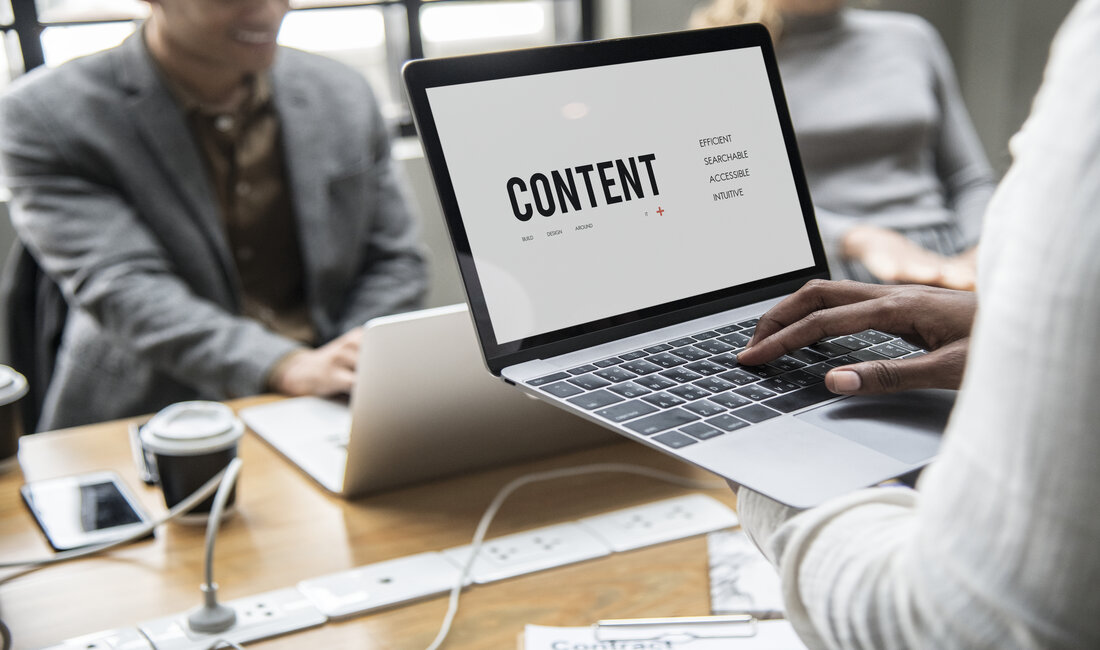 Without any further ado, lets get into how this seven-step strategy for content marketing works.
Content audit: The first step of your content marketing strategy will be the content audit. What this means is, that you evaluate the existing content in your market segment or niche, compare that to what content you already have, and then map out a content plan. This is imperative; with a whopping 70 million blog posts published per month now, your blog will literally be a drop in the sea. To make it matter and stand out from that humongous number, you will need to produce fine quality content, and for that, you need to audit your own content and the existing content to make sure that whatever content you produce does not end up just wasting resources and not performing.
Setting content marketing goals: A strategy that is goal-oriented is the one that performs well, and your content marketing strategy should be no different. Designed around a goal, your strategy should benefit not just from the product goal, but what do you expect from the content marketing itself. To make it easy, first, you can ensure that whatever step you take in the content marketing plan, should eventually translate into meeting the overall goal in this order; cater to the short-term goals first, and then gradually build up to the long-term ones. This will ensure that not only are all the goals met, but also that you take a systemic approach to creating and applying your own content marketing strategy.
Build content around the audience: Knowing your enemy is half the battle won. So says Sun Tzu, an ancient Chinese philosopher. We can apply his strategy here: knowing your audience gets half your work done. So, in a content marketing strategy, knowing your audience is key, and building your content around this audience and catering to their needs will ensure that not only your content plays its vital role in turning your potential audience into customers, but also that it stands out from the sea of content that's on the internet. If the content is not engaging, or simply isn't for the audience, you might as well chalk the entire strategy under 'things that were doomed from the start'.
Editorial plan: This plan will ensure that your content is created and hits the market at strategic timings, and the content itself is relevant and relatable with the audience. This step is important because in a strategy, things need to be systematic; with an editorial plan, you can do just that. You can plan out ahead of the deployment of the strategy that what content is needed, when is it needed, and what type of content is to be used to ensure maximum market penetration and customer engagement. All of this can be done with a well-drafted out editorial plan.
Mapping content creation: What does your content do? Does it educate people towards the basic features of your product or service, or are we at the point where the content is convincing people to try out new products from the catalogue? Determining this is important as it will help you map out the actual phase of content creation. Consider your potential audience going through a process that turns them into dedicated customers, with the content acting as a catalyst. At the initial stage, the content will be dedicated towards information and awareness, to make sure people know what you're all about. In the latter stages, content creation should be geared towards converting audience into a customer, and lastly content should be created to convince people to try other stuff from the catalogue. This is called mapping out your content creation.
Dissemination of content: Do you use LinkedIn to distribute content, or just your good old Facebook and Instagram? See, knowing your audience, you will know how and where to distribute this content. If your audience is young, hip and trendy, Instagram might be the place. But if you're gearing towards the professionals, LinkedIn it is. Knowing your audience is knowing where to distribute and how to distribute the content.
Analysing performance: The final step in the application of a good content marketing strategy. Use the data to work out where you got things right, where the strategy went south, and how was the overall customer engagement. This insight will help with your subsequent efforts and refine them into the ultimate content marketing strategy.
These are some of the content marketing strategies that beginners can use.
---
Author Bio
Joe Smith is an SEO & content marketing expert at iCrowdNewswire.