7 Latest Content Marketing Strategies Practiced by Digital Marketing Experts Globally
In today's digital world, content is the new king. Digital marketers consider content as the lifeline of every business. It is the driving force that increases your website's traffic and helps to convert leads.
80% of the marketers globally plan to spend more on content marketing.
As a business owner, you must always make sure that your content strategy is up to date to help you grow your business on online platforms. A performing content strategy should focus on engaging with your prospects and consumers, regardless of when or how they expect to buy.
Whether you're just starting a content marketing campaign or you've been using the same approach for a while, keep a check at your strategy so that you can reap the maximum benefits out of the content that you produce.
What is content marketing?
Did you know that 92% of businesses consider content as a valuable asset?
To increase brand recognition, raise search engine rankings, and gain customer interest, content marketing strategies generates and distributes digital marketing efforts into the right channel.
Using web analytics, keyword analysis, and targeted strategy suggestions, businesses use content marketing to nurture leads and allow sales. The market statistics show that 72% of the companies have accepted that content helps them to convert more leads.
Benefits of content marketing
Source: https://neilpatel.com/blog/content-marketing-future/
It is a valued goal of every business to integrate the sales and marketing teams, but it's hardly achieved. With content marketing, both departments' efforts feed into the same funnel, making it simpler for scalable alignment.
A focused lead nurturing content marketing campaign helps significantly if your goal is to boost lead quantity. Similarly, investments in social media and organic content production are worthwhile to improve website traffic.
Running content marketing campaigns allows you to achieve your target without wasting time on short-term strategies or expensive ads.
Here are a few benefits of a successful content marketing campaign:
Measurable, actionable results
More traffic
Higher search engine rankings
A more substantial output of lead and qualification
Lower cost conversions
Faster sales
The low business entry barrier
Reduced overhead for marketing and sales
Email list building
Reputation management
Why is a content marketing strategy necessary?
Source: https://optinmonster.com/content-marketing-statistics/
To make a marketing strategy as successful as possible is by creating the right content marketing campaign for your company to reach the target audience. It is essential to evaluate each asset focusing on the benefit it contributes to the marketing plan. A 360-degree content marketing plan educates clients, nurtures opportunities, and closes sales.
56% of businesses worldwide are focusing on content creation and marketing in the current year.
How does SEO fit in?
SEO is an integral part of your content creation as well as content marketing strategy. To get your content or blog pages rank higher on the search engine result page, the content must be SEO optimized.
Content marketers research the best suited and most searched keywords related to the content. These keywords help the search engine to recognize your website and rank it high in the search result page.
Optimizing your content gives you the ability for a new audience to refresh your brand message, outrank rivals for high-value keywords, and keeps your web pages matched with the needs of Google's sitemap.
7 Latest Content Marketing Strategies
The ticket to long-term success in the content marketing campaign is continuity in enforcing best strategies. You need to rethink your content marketing strategy if you are trying to drive more search traffic and create a successful online business.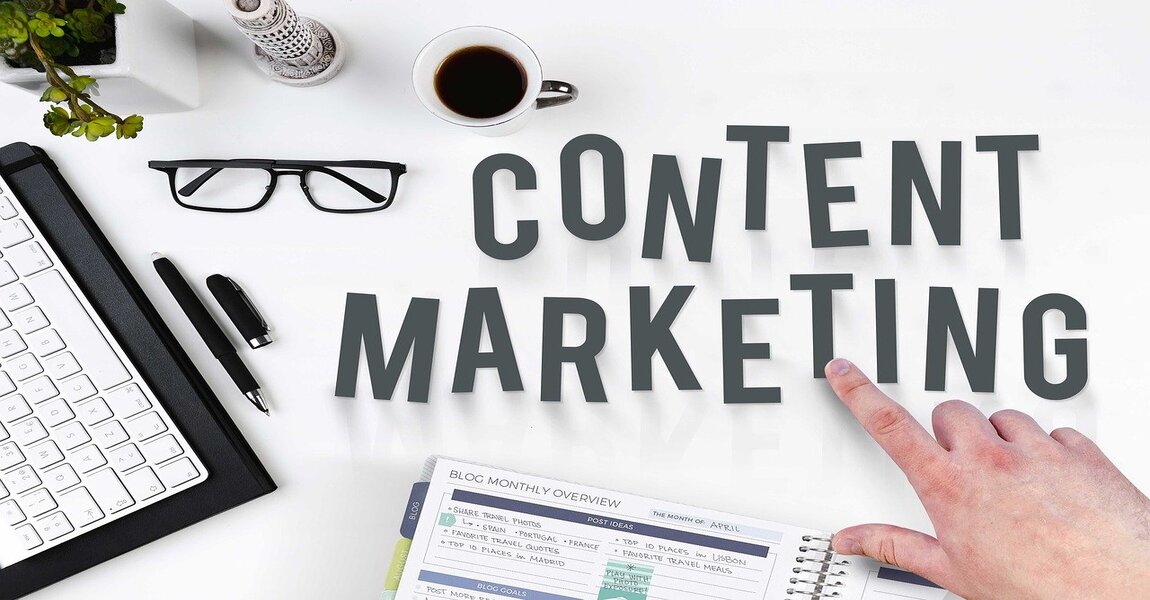 Learning from other people's achievements and mistakes will help you build search traffic. Here are the latest content marketing strategies that digital marketers are using globally.
1. Build a contributor network
By enlisting a large variety of content contributors from inside and outside your company, you can create better content.
Look beyond the obvious sources: Maybe your logistics president has a believable story about how creative sourcing has increased the consistency, availability, or cost of the product. There may be also an inspiring story about diversity and inclusion in the human resources department. However, never fail to tap your customer success squad regularly. They are a reliable source of useful content.
Be sure to thank the contributor each time you receive a contribution. You should also publicly give them some credit to inspire and attract people.
Build your content network by keeping your creative voice fresh. Go for guest writers, subject matter experts, luminaries, and celebrities, they can be useful. You might be surprised at how many people would be willing to contribute content, especially if you are promoting their content. Potential contributors are current or former clients, business analysts, and even former employees or vendors.
2. Write on what individuals want to learn about
Content marketing's focus is to write about what you want people to know about your business, but it is vital to stifle the desire. Instead, focus more on what your audience needs to understand. This can be achieved by sharing what you do, as well as your specific insight for quality and reputation.
There are many ways to convey what people want to know. For instance, search engines will tell you the search volume related to various subjects. By showing you where people go and what they are already consuming on your site, your website analytics will send you hints.
Media monitoring tools will show you efficient trends in the industry, what key influencers are writing about, and what your rivals think is essential. Last, a very fertile source of topics may be the customer service agency or support centres.
3. Create an editorial calendar
If not handled properly, content marketing may be a hit-or-miss for your business. One approach to this is to build an editorial calendar that specifies the topics that your company plans to discuss and create. Doing this allows you to strategically think about what content is more relevant to other corporate services.
The calendar often creates a set of internal deadlines and responsibilities that are used to track individuals to deliver work on time. Notably, an editorial calendar helps the team leader of content marketing to strategically engage with the rest of the company and set reasonable goals.
4. You don't have to create all of the original content
Curating content is one way to create more content. Some content producers are delighted to have their content republished. By summarizing existing content that may be too lengthy for your average reader, you can also build more content.
Writing an introduction or an opinion column on another piece of content may be a way to cut the production time of content.
5. Extend to other publications
No one has ever said that only one place needs your content to live in (e.g., your company blog). Look for as many other places as possible to publish it. A private forum, industry group pages, opinion sections of trade publications, or even paid magazines maybe some of those platforms.
Bear in mind that different channels will demand that a piece of content be released first. So the order of publication matters. For each outlet, you may also want to change your content a little.
6. Amplify your content
Once you have gone through curating content, spend as much energy that can be spent helping people find it. The most comfortable place to go is social media. You can post about your stuff, as long as you don't spam your followers with the same thing over and over again.
Additional sources of amplification could be your business newsletter and probably even your sales team. Sometimes, new content is used by the salespeople or customer support team to connect with clients and prospects.
7. Focus on Facts and Think Tactically
Often, through your experimentation, you need to check results or details personally. It is important to know that what was valuable five years ago might not be valuable today. So, instead of considering everything good when you read it, get into the habit of tactically and objectively thinking.
Outcomes are relative. You can develop a new idea through observation, brainstorming, and testing, from which others can learn. That's how you go about being an expert.
Content marketing is the backbone of every social media, SEO, keyword, and digital marketing campaign that is worthwhile. From blog posts and landing pages to press releases and SEO, Digital Success can write, construct, design, and improve your content marketing campaign from beginning to end.
Conclusion
Content marketing is about providing content to your prospects based on their preferences, interests, reading requirements, etc. It needs a strategic approach, and that's what a strategy for content marketing is all about. Content marketing falls into a more comprehensive method of integrated marketing and includes a plan of its own.
Is your business planning to implement optimized content for search engines, link-worthy landing pages, and award-winning blog posts? Our team of qualified and highly analytical digital marketers at Digital Success is waiting to kick off your next campaign for content marketing!