10 Steps to Create an Outstanding Social Media Marketing Plan
Without the shadow of a doubt, a winning social media strategy defines the ways your brand can make success and withstand cut-throat competition. However, coming up with an effective social media plan is not just getting inspired by creative ideas on the internet and going with the flow. It demands a great deal of attention and proper steps.
Intrigued enough? Don't worry. Today's installment of the article attempts to bring those steps before the readers who want to secure a massage clientele in no time. So, without further ado, let's dive staring into the crux of the discussion.
A 10 Step Ladder to Climb Up the Stairs of Building an Effective Social Media Marketing Strategy
Defining Goals That Make Sense to Your Business
In this step, you need to work on creating SMART goals.
S: Specific
M: Measurable
A: Achievable/attainable
R: Realistic/Relevant
T: Timely/time-bound
This framework will help you define business goals that sign with your business objectives and snakes sense to it. Remember, without goals, you can't evaluate the return on investment and track the real business results. The type of business will help you define and refine your goals.
Here are some of the most common business goals.
The boost in sales
To generate leads
To enhance brand awareness
To foster customers engagement
Read, Study, and Learn About Your Target Audience
Your business is more about your customers than your urge to fill in your bank accounts. Customers are the backbone of your business sustainability; therefore, studying them before reaching their doorsteps is vital. In fact, if you learn them by heart, they will themselves come to your business arena!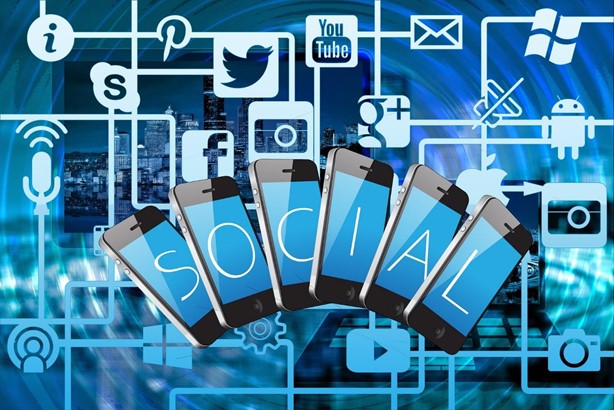 To convert your social media followers into customers, you need to study the following aspects.
Age
Interests
Location
Job title or industry
Average income
Etc.
Moreover, you need to learn what they love, the places where they prefer hanging out, their desires and wishes. To dig deeper into your audience, surveys will help you make your ideal customers' persona from scratch.
Investigate About Your Competitors
Studying the competitors is the next step to creating a solid social media strategy. Learn the content your business rivals share, how their target market responds to them, what worked for them, and what did not.
However, the keynote is not to copy the competitors; rather, learn from their mistakes and strategies. Always try to withstand your competitors with something unique to the eyes and new to the ears!
Pick Up Your Social Media Networks
After you are done with researching the target audience and competition, the next step is to choose the social media network. The type of your business profile decides what platforms are essential to be present on. Remember, it's not a rule to exploit each social media platform, as some might not be fit for your brand personality.
For example, if you sell handmade objects, platforms like Pinterest, Instagram, and Facebook will be your best allies. On the other hand, if you offer B2B services, you must use LinkedIn to spread your brand's offerings.
Carve Out Your Brand Style Guide
The next step in the series of creating a winning social media marketing plan is to create a brand style guide. The style guide will help in guiding the social media posts on various social media forums. Brand colors, suitable fonts, and tone of voice are the cornerstone of this guide.
Crating a style guide helps your business look consistent on each social media podium.
A Social Media Audit Is Mandatory
If you have already started working with your social media for quite a long time, it's time to conduct a social media audit to know what's really working out, who are the ideal customers, and what are the posts where they love spending their fair share of time.
More so, the audit will also help to compare the social media marketing endeavors with that of the competitors. Not to mention, an audit helps figure out the space where there is room for improvement.
After auditing, you may come across fake accounts using your business title. In case you find any, immediately report them. Also, strive to verify your social media accounts to keep your business spotless and free from reputation threats.
Keep Track of the Results and Optimize Whenever Necessary
Social media strategy always has room for adjustment meant for approaching goals. The content, once drafted, doesn't mean a full stop. In fact, it is a gateway for continuous measurement of the results and optimization. Going back and forth of the spreadsheet helps determine the content that does the trick, find the gaps, and figure out what the ideal audience looks for. By investigation, you will be able to refine your content, and you will also get insights, i.e., social media engagement, impressions, reach, reactions, and clicks.
Devise a Content Calendar
Once you are flush with the knowledge of the material to be posted, here comes the need to organize it. Just like you have so many clothes to wear, you won't be able to make it to the party unless you segregate and pile them up in a certain order.
The same goes for social media content. You need a cupboard to put the relevant content in one place, and in our case, the Trello board, the spreadsheet will do the honor for you.
The key to setting up a social media content calendar is to balance the types of content. The best bet is to throw educational and funny posts in the marketing mix.
Be All Ears with Your Audience
How can you ensure the message is perceived unless you see the listener's head nodding? You can opt out for just one-way communication of conventional marketing habits, i.e., billboards with social media.
Needless to say, social media forums flaunt the audience with ample chance to interact and get the response to their queries. This is the same reason why business via social media spreads like wildfire.
You simply earn their trust by answering your probable customers in the comments or private messages. Remember, don't let their concerns sit in your inbox for so long, or else they might turn over to your competitor for the solutions to their problems.
Boost Your Social Media Presence
Once you have thwarted the above steps, now is the time to ponder social media nurturing. No matter how great social you have, it is of no use if it falls short of meeting the expectations of your target audience. Your effort will go in vain if no one is entering your forte i.e. no one visiting your pages.
If this is the case, don't worry. Here are several tips to better your social media presence.
●       Make the most out of social media Ads.
It is no surprise that well-targeted ads made on creative ideas, complemented with premium execution, bring heavy traffic to your business arena.
●       Social media influencer marketing can be your best bet too!
People love to follow what's already been followed. They prefer suggestions and recommendations, especially made by those who share credibility in the related niche. According to a survey, a staggering 49% of shoppers found to be relying on influencers' recommendations,
With that in mind, partnering with an influencer having an appreciable fan base will build authenticity for your brand. And, eventually, you will likely spectate increased brand awareness.
However, remember the most crucial ingredient of this partnership recipe is relevancy. Don't just collaborate with any influencer, thinking that the person has a considerable following.
●       Join Hands with Other Brands
It's always fruitful to partner with a brand that is not your competitor and shares the same target marketplace.
●       UGC Acts As the Final Few Strokes to Your Digital Marketing Canvas
To take your audience in your confidence, share the content produced by them. Additionally, fuel them to be creative in their creation and say that you will share the content if it is excellent. Such activities will engage the fans, and they will stick to your brand. Hashtags and comments here do the trick in bringing your brand on top of the mind.
The Word From Very Well
Quite evident from the encapsulated discussion that building an effective social media plan is not brain surgery. And, it is more than what you normally contemplate about it. If you aim to roll out your venture or run an enterprise, you must give the social media strategy a broad consideration to produce viable results for your business. Remember, with patience and effort comes sustainable outcomes!
It's high time to fine-tune your social media strategy to witness the refined outcomes for many more years to come.
---
Author's Bio
Lauren Will is an experienced content writer and blogger based in Dallas, Texas, with a Master's degree in Marketing Management and currently works at Book Writing Cube. Will enjoys spending time with her family, hiking, reading, and doing yoga in her free time. She has a keen eye for details and a hunger for knowledge, which makes her a spectacular writer.