13 Most Followed Digital Marketing Blogs & Resources in 2022
Staying current on industry news, trends, and best practices is integral to running successful marketing campaigns. The various blogs that address the digital marketing business—embracing issues and challenges from search engine optimization to content marketing to conversion intelligence—are excellent resources for staying on top of what's working and what's not.
Digital marketing is constantly evolving, and you must stay on top. Numerous digital marketing websites conduct research and publish content to keep you informed.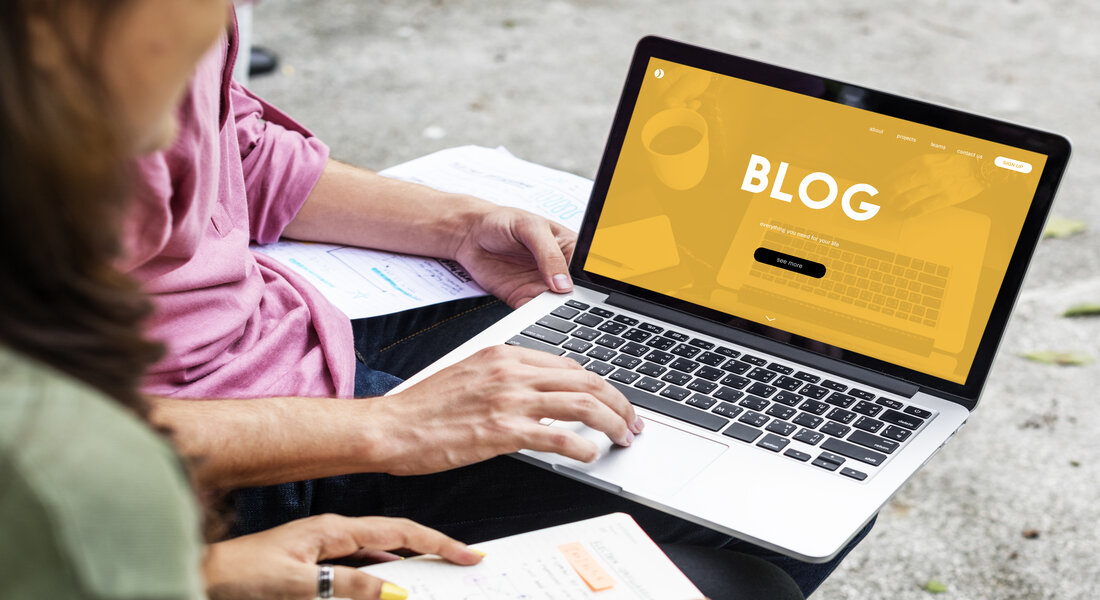 Here is a compilation of 13 of the best marketing blogs to assist you in staying on top of the latest and greatest in digital marketing.
1. Ahrefs
Ahrefs is a digital marketing agency famous for its backlink authority analyzer. This digital marketing tool offers valuable data about backlinks and SEO. In addition, it includes SEO tools such as rank tracking and keyword research.
Moreover, one can find tutorials about basic SEO and tools, link building, and more on its blog. Industry professionals or marketing practitioners can also contribute editorials or case studies. As per its estimates, Ahrefs garnered organic search traffic of 304,791 every month.
Advantages of Using Ahrefs
Simple, straightforward, and quick.
Comprehensive coverage of search analytics features.
Amazon, Google, and YouTube keyword research.
2. Backlinko
Backlinko is a popular SEO training website. Brian Dean started the site in 2002. And throughout the last 16 years, there has been an addition of hundreds of incredible resources.
"Brian Dean is the greatest in the business regarding link development." -says Neil Patel, a notable web influencer, entrepreneur, and New York Times bestselling author.
Backlinko teaches marketers to employ innovative SEO methods to build their businesses quickly. It's always up to date with SEO tactics and guides you through everything you need to know about the subject.
3. BigCommerce
BigCommerce is the most prominent platform for e-commerce developers and entrepreneurs. The blog contains articles from various e-commerce businesses and solutions for multiple use cases and free resources. Moreover, BigCommerce is a publicly-traded e-commerce platform that provides software-as-a-service (SaaS) for creating and running online stores. BigCommerce has hosted over 145,000 websites during its tenure, and the platform currently hosts 52,198 active websites.
BigCommerce has several advantages, whether you're researching for large firms or looking to upgrade your current e-commerce technology stack. Here are the four most essential features of BigCommerce that will assist your company achieve its objectives.
BigCommerce's Best Features
Website Personalization
Search Engine Optimization
Payment and Inventory Control
Integration of Applications
4. Content Marketing Institute
CMI is just one of those digital marketing blogs with a strong focus on content marketing. Through its articles, CMI has adopted the practice of teaching subject techniques. As a result, they have written more than just about any other blog.
The Content Marketing Institute even started expanding into other content, such as storytelling and blogging best practices. CMI has also been publishing articles highlighting speakers from their live events. In addition, the Content Marketing Institute's blog is chock-full of helpful information, and over 140,000 individuals subscribe to receive daily updates.
Check out this blog for tips, methods, and best practices if you're going to ramp up your content marketing efforts.
5. Convince and Convert
From content creation to customer experience, the C&C blog has got you covered. It's the ideal platform to discuss content marketing and inbound marketing. Their articles are straightforward but not oversimplified. In addition, they are getting right to the point.
Their innovative approach is attracting an increasing number of visitors to their blog. Moreover, the three critical categories of Convince & Convert are Social Media, Content Marketing, and Customer Experience. Organic search traffic for C&C falls on an average of 45.5K.
6. Digital Success
Digital Success uses the latest digital marketing ideas and tactics to help you develop your business and achieve a competitive advantage. They are a Dallas-based digital marketing agency with a unique strategy for small and medium-sized companies that may or may not have an internal digital marketing department.
Digital Success Features
Boost your website's qualified traffic.
Increase your social media presence.
Identify your ideal clientele.
Engagement of new and returning visitors.
Increase your total revenue.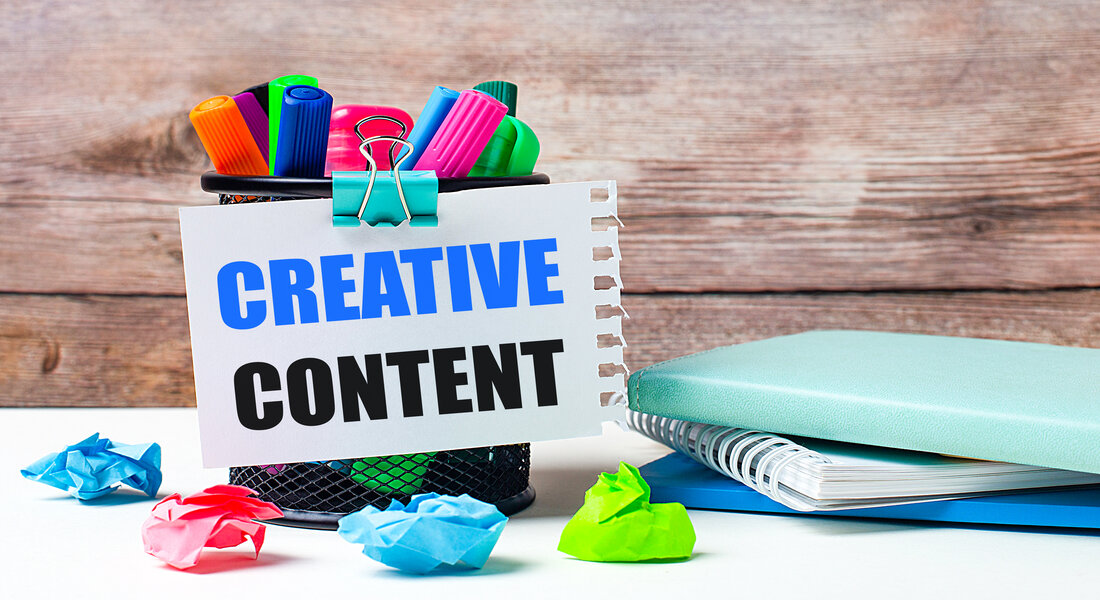 7. HubSpot
HubSpot is a robust SaaS system and the undisputed leader in inbound marketing. It is also an excellent resource for sales, marketing, and customer service professionals. In addition, it has a digital library with a variety of eBooks and manuals.
You will find in-depth articles, marketing reports, and free templates backed by surveys and expert opinions on the HubSpot blog. Their information is kept up to date with the most recent developments in the online realm. HubSpot is the site to go to if you want to improve your inbound marketing methods.
HubSpot's Amazing Features
HubSpot Marketing Hub has many valuable features for marketers of all sizes and levels of experience. Below are eight of the HubSpot Advertising Hub's most important features.
Free CRM
Pages for Landing
Segmenting a List
Automated Email
Workflows
Monitoring of Paid Ads
Integration and Monitoring of Social Media
Dashboards
8. Moz
Another SEO website is Moz. Many people regard it as a must-visit site for SEO and marketing professionals. Moz has consistently published articles to assist you in improving your digital marketing skills. It has also developed many free search engine optimization services.
SEOMoz will continue to strive to be one of the top places for SEO professionals worldwide.
Moz Available Features
SEO analysis for search engine data.
Site crawling features are difficult to beat.
Keyword research.
Link management.
Rank tracking.
Content management.
9. Neil Patel Digital
Kissmetrics is the last name of one of the most prominent digital marketing blogs, Neil Patel Digital. Neil Patel is the founder of this and tends to be the Crazy Egg co-founder. He is an expert in practically every aspect of web marketing. And the best part about Neil is that he tells his readers everything.
He recently started NeilPatel.com, his blog, where he chronicles his website's 200,000 monthly visits. Neil's blog is a wealth of knowledge. It's an excellent resource for email marketing, SEO, and content marketing information but primarily SEO.
10. Orbit Media
Orbit Media Studios is a content creation and design firm. Orbit's blog includes a top-notch crew and a list of guest bloggers who can provide you with expert advice on a wide range of topics. In addition, there are numerous website design recommendations available.
You can also obtain assistance with promoting your website and converting it into a lead generation machine.
Perks of Using Orbit Media
Boundless bandwidth
Storage is limitless
Mobile-optimization
Personalized domain
Integrations
Center for assistance
Optimization for search engines
On-page improvements
Designers with experience
Copywriting for your website
Reporting on metrics
SEO-friendly blog posts
Importing is simple
11. Search Engine Journal
Search Engine Journal is not just another SEO site. In-depth publications on Paid Search, Content Marketing, and Social Media are available. You can also get the most up-to-date information on search engine rankings and SEO.
It receives about 900,000 visitors every month on average. They also provide an extensive library of marketing professional interviews and guides.
12. Search Engine Land
Search Engine Land is a must-read resource for information and analysis about search engine optimization and how search engines like Yahoo, Google, and others work for users.
Features of Search Engine Land
In addition to the editorial news team coverage, the following are the features of Search Engine Land.
Topic matter experts from all areas of digital marketing.
Full of useful stuff, including practical advice
Marketing tactics and ideas for a successful campaign.
13. SEMrush
It was not complacent with being one of the most effective Search Engine Marketing software packages. SEMrush also has a fantastic digital marketing blog. From SEO and content marketing to copywriting, they cover everything.
Almost anybody who visits this site will find it helpful due to the vast diversity of articles and themes.
SEMrush Features
SEMrush is noted for its extensive set of tools, which include the following:
Exposure to long-tail, low-competition keywords that increase search engine ranks.
Closely monitor up to five different competitors' sites and 500 keywords with only a single subscription.
Excellent keyword and site analysis tool and has a free version for small businesses.
Provides users with several useful metrics for a competitive conquest campaign.
Constantly adding new features, such as the CPC Mapping option.
User-friendly web-based and mobile apps.
Customer service is available by phone, live chat, training, ticket submission, and email.
A plethora of training methods and available resources, including live training courses, in-person training, and webinars.
The Domination of the Digital Marketing Blogs
Digital marketing is now a trend. Even in the business industry, one of the keys to success is promoting your brand and company in the digital world. These digital marketing blogs are appropriate tools to continuously support your learning and improvement.
They are significant in any industry, especially during these days of innovation. It is all the more vital in the fast-paced world of digital marketing. We hope that these blogs will assist you in advancing your web marketing efforts.