Welcome to a new look of Digital Success Agency (DSA). Check out our new cool and chic look and don't miss the video with an introduction to our agency. With enhanced graphics dipped in new colors, we introduce Digital TurnOn, a new all-encompassing digital marketing bundle of services.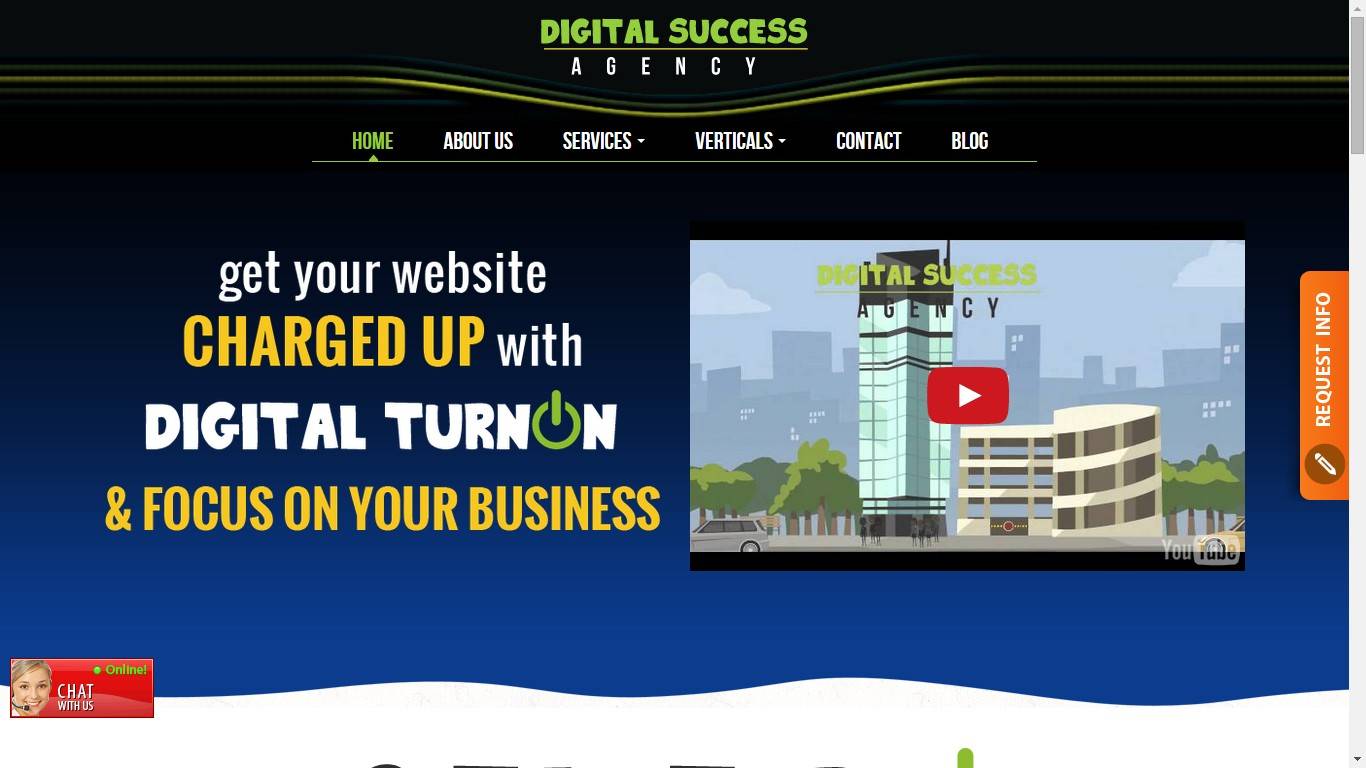 What Digital TurnOn offers?
You are a business owner or a Marketing Manager at a firm who is troubled with all the responsibilities of managing digital marketing activities. SEO, Paid Search Campaigns, Remarketing, Social Media, Reputation Monitoring, Call tracking, Live Chat and much more. To ease your work, you might have hired an agency or multiple agencies and an internal team to manage these responsibilities. But you need to constantly follow up with them and be a part of all the progress meetings. Digital Marketing doesn't leave you any time to focus on your core work and you hate it.
That's where you can turn on success with the Digital TurnOn Bundle, a powerful bundle of all the digital marketing activities rolled into one. At DSA, we have marketing experts who on all aspects of your digital marketing needs. We are professionals who believe in giving you a one stop solution to help you meet your marketing objectives. So not only do you get ample time to focus on your core area of work but also get regular updates and reports on how your digital marketing initiatives are performing.
We have worked with a variety of verticals including automobile, florists, legal and financial, A/C heating repair, flooring, restaurants, real estate, healthcare and many more. You will find that our professionals have a deep vertical and domain knowledge and will work on a comprehensive digital marketing strategy.
Depending on your needs, you can select one or multiple services from the amazing bundle.
Still waiting to find a solution?
Save