How to Generate Leads & Thrive Your Sales During COVID-19 Pandemic
The COVID-19 pandemic has shaken the world, leaving both public health and economies deeply affected by it. It is during these uncertain times that businesses are struggling to generate more leads and meet targets, mostly due to measures restricting non-essential travel and in-person activities.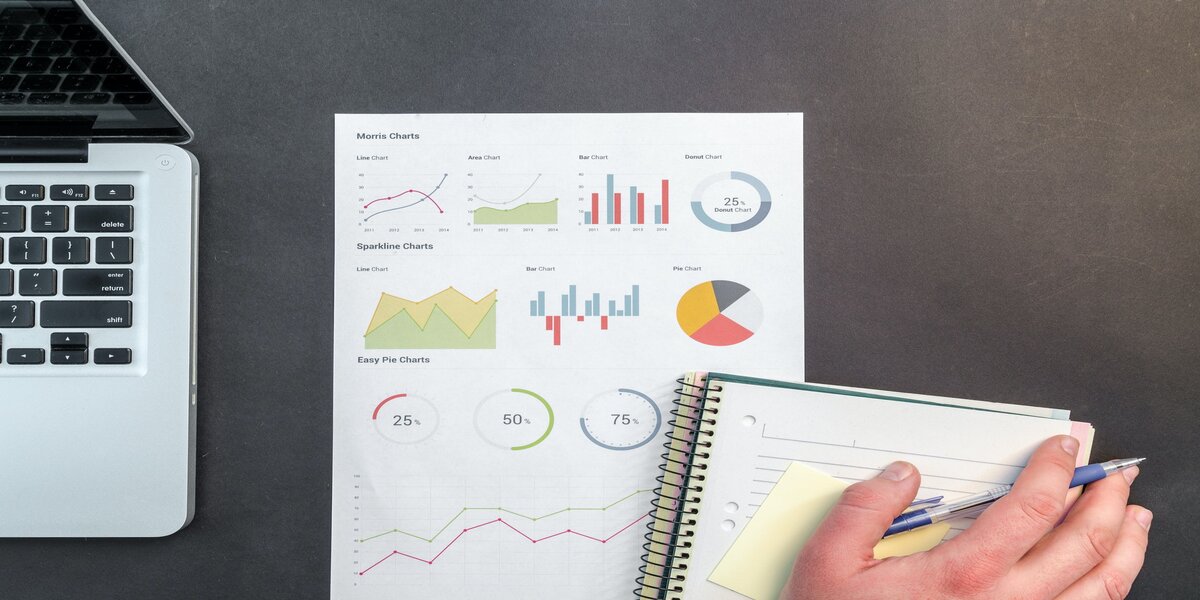 Being able to stay afloat during the crisis is a top priority, and with all businesses at risk of losing clients, maintaining a healthy sales pipeline is critical to ensure business continuity. Taking on strategies that allow your company to adapt to the "new normal" is key for survival. Here are a number of ways you can make the shift and improve lead generation.
1. Adapt to remote operations
With the current situation, remote work is the safest (and possibly only) option for many companies. However, the lack of face-to-face interactions may hamper your internal dynamics and communication. By developing and enacting digital practices and processes, you can provide you and your team with alternatives to traditional office management.
It is also important to increase communication among team members through regular video meetings and make objectives more transparent. This gives you more control over operations and helps your team deliver results effectively.
2. Retarget your audience
The pandemic has turned the world on its head, making significant changes in people's lives both online and offline. During this time, you may need to reconsider your target market, as the new normal has changed the consumers' needs, possible pain points, habits, and the like.
You may also need to consider the possibility of remote work, depending on the type of product or service you offer. From there, you can adjust or adapt your offerings and intent data to reflect the shift better and help maximize your lead generation.
3. Move towards digital experiences
With the loss of in-person opportunities, both consumers and employees are spending more time on the internet. You can improve your response rate by adopting strategies that maximize your digital marketing presence and re-establish your market presence.
Re-allocating budget to cater to these digital experiences—social media, digital marketing, online tools, and so on—is a crucial part of increasing your lead generation opportunities.
Utilizing virtual substitutes can also have a hand in improving your demand. Email campaigns that promote virtual events, new content, and the like can also keep communication lines open between you and your prospects.
4. Host virtual events
Physical events and seminars are still impossible in the current state of things. This makes virtual events a great way to provide avenues for education, promotion, and interaction while still abiding by current health measures.
Virtual events are advantageous for businesses of any size, as normal logistics are simplified. With a virtual event management service provider, you can stream your event across platforms seamlessly. This allows you to focus on your content better, allowing you to attract, engage, and convert large amounts of prospects with ease.
Webinars are an especially viable virtual event format, as your company can demonstrate its thought leadership while generating and nurturing leads. Breaking down a conference or event track into a series of short sessions can boost the number of attendees without compromising the value of your content.
5. Produce more digital content
As most people are spending their days at home and online, now is the perfect time to create a wealth of compelling digital content your prospects are looking for. Revisiting your ideal buyer profiles is essential to providing prospects with the information and solutions they need, especially in the context of the new normal.
There are many various forms of content you can create, even in a remote work situation—blogs, podcasts, videos, guides, and so on. You can create new content that specifically addresses the state of your industry during the COVID-19 pandemic, or repurpose old content by updating it to take these changes into consideration.
So long as your content offers enough value to your prospects, they will be more than willing to fill out a form for it.
6. Use digital tools for meetings and sales
The loss of face-to-face meetings doesn't have to be the end of the world for your sales team. Video conferencing and screen-sharing apps like Zoom or Skype can bridge the gap between you and your potential clients.
Through the use of these tools, your company is still able to build and nurture working relationships with your prospects despite the distance. Additionally, virtual meetings or conferences can easily be scheduled over the internet. This minimizes delay and offers more flexibility than a traditional in-person meeting would.
7. Offer free trials
Right now, many businesses are hurting from the losses brought by the pandemic. Money is tight, and prospects who may have been ready to sign on pre-COVID may no longer be as willing now. It's safe to assume that potential clients will want to be absolutely sure that your product or service is the best fit for them before spending on it.
Offering free trials now allows them to test out your solutions and minimizes the risk your prospects take on before they purchase. You can even reach out to more-impacted businesses or industries with your offer and start building trust with them.
8. Set up an online marketplace
Taking on strategies to ramp up lead generation is important, but so is getting them to convert to sales. Developing or improving your company's e-commerce platform allows you to showcase your products and services to prospects, even in the comfort of their own homes.
Much like free trials, online marketplaces allow your prospects to view your offerings and minimize the risk they take before purchasing. By streamlining and optimizing this platform, you may be able to accelerate the conversion process and improve your rates.
At the end of the day, many companies struggle with sustaining their businesses in this new normal. By doubling-down on lead generation efforts and taking advantage of an increased online presence, your business can weather through the crisis and stay ready for post-COVID rebuilding.
---
Author Bio
Eliza Espino is an Online PR Specialist for Spiralytics. She recently began her professional career in digital marketing and is continuously learning about the field. One of her goals is to help grow businesses from different industries.