The Top 10 Ecommerce Marketing Trends to Increase Product Sales, According to the Experts
Increasing your digital marketing profile in the current business climate is more important than ever, and there's nowhere that it's more apparent than in the world of ecommerce marketing.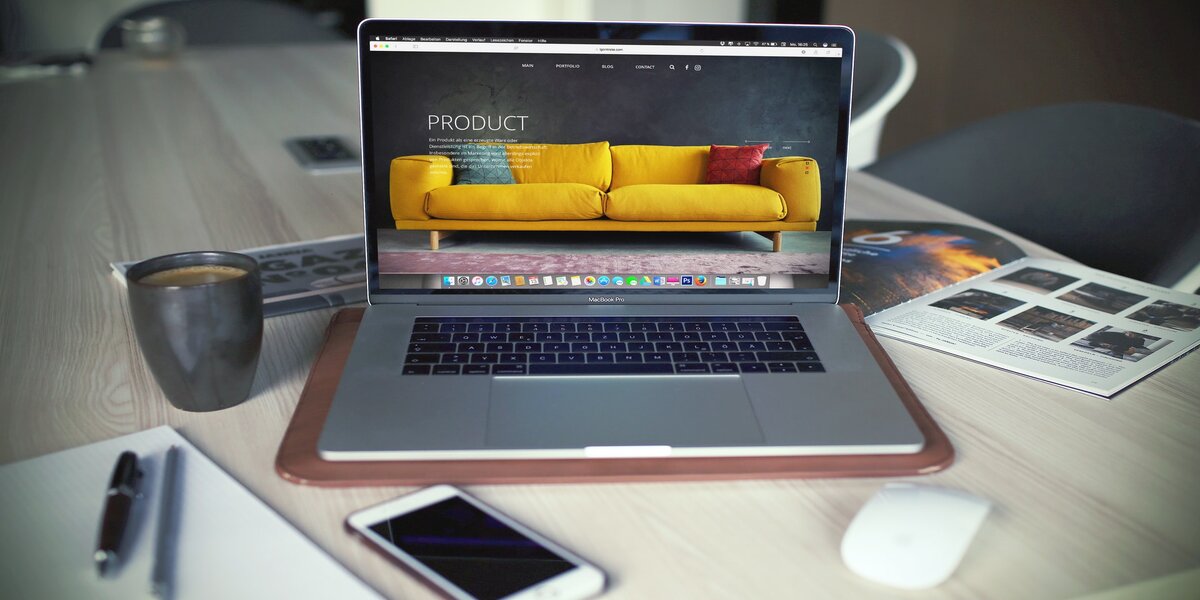 With interest in conventional retail spending starting to decline worldwide, there's more opportunity than ever for ecommerce to pick up the slack. However, this comes with some notable provisions. Ecommerce growth means there's more competition than ever, so your site needs to be in tune with the latest industry trends to succeed. Here are some of the top trends experts say you should embrace.
1. Chatbots
Chatbots were already on the rise prior to the current crisis. But with many brick-and-mortar retail establishments still shut down or operating at reduced capacity, these are more important than ever. This is neatly timed with a lot of major advancements in chatbot technology that ecommerce sites can use. For example, rather than just answering basic customer questions, these can now save order history, cross-sell, up-sell, and help with lead generation. 80% of ecommerce businesses are planning on using chatbots in some form by the end of 2020, so you want to be on that list.
2. Social Ecommerce
Chances are that your ecommerce business is already using social media in some capacity, but what we're starting to see a lot more of is the direct integration of ecommerce channels into said platforms. A good example of this is the recent integration of Facebook and Shopify, Facebook Shops. This allows merchants to create a digital storefront to browse and make purchases in-app. The appeal here is pretty obvious. If you were using social media ads, you could convert your social media traffic into purchases, but there was bound to be some customer loss on the way. This innovation lowers the chance of that happening.
3. SEO Shifts
We know that SEO has always been important for product descriptions on ecommerce sites. However, the recent Google BERT algorithm means that the context of keywords is going to play a much larger role in terms of ranking. This means that product descriptions and tags should focus less on getting a keyword in at all costs, as much as making sure that it sounds like natural human speech. Aside from that, much of the basics of SEO are staying the same. Choose keywords wisely based on your audience, put together effective content, and be sure to optimize less-than-obvious areas, like images or the back-end of your site.
4. Voice Search
On the topic of optimization, personal assistants like Siri and Alexa have brought voice search into the mainstream. From an ecommerce marketing perspective, this means it's important for you to optimize your site and product descriptions to be easily searchable through voice terms.
5. Content Marketing
We're likely going to see a surge in ecommerce businesses, as it becomes apparent how much more of the market share they are getting. As a result, existing brands can help position themselves as an industry authority in order to retain customers. This means a steady stream of authoritative content that's useful and interesting for your target audience. For example, do you sell auto gear? A video series on how to do basic car upkeep tasks at home may be a perfect fit.
6. Ecommerce Spread to New Fields
The need for social distancing has caused ecommerce to enter new fields as a matter of necessity, but this is likely to be a permanent change. For example, video conferencing technology is finding new use in the real estate segment to do virtual tours of the property. We are also seeing a surge of interest in telemedicine, which was already trending upwards. New industries are getting creative with using ecommerce to support their operations.
7. Eco-friendly Concerns
People are more interested in ecommerce than ever, but they don't want to feel like their interest comes at the expense of hurting the environment. Putting your eco-friendly measures front and center in your marketing is a good way to help draw in this customer base. This can include things like renewable packaging or fair-trade products.
8. UX Focus
Nothing will draw a potential customer away from your product like a bad experience on your actual site/storefront. Errors with their shopping cart, broken links, and other issues can undo a lot of your good marketing efforts. As a result, you want to invest in UX audits and show in your marketing that you're always working to improve the customer experience.
9. Empathy in Marketing
Between COVID-19, the ongoing race discussion, and many other societal issues coming to light, every company with a marketing plan needs to make sure that their content and ideas are still appropriate for the current climate. One of the biggest things we are seeing in this regard is empathy. Empathy for the issues that many of your customers are going through is a key way to help get their confidence and their business.
10. Permanent Interest in the Industry
Many people say that COVID-19 has forced them to do more ecommerce than they did in the past. What's also notable is how many people like going this route. Certain industries like beauty and fitness have customers saying they plan on keeping up their increased online orders, even after conditions are completely safe.
This marks a key time for ecommerce companies in these sectors to increase their investment in technology and marketing across the board. There may not be a chance to have this many new customers to reach again.
As a final note, even with these trends shaping the future of ecommerce, there's always going to be a need for you to be mindful of the basics. For example, while the methods you use to determine what your demographic finds most important may change, the need to know that fact won't change. As a result, as you integrate new ideas into your business, it's important that you don't lose sight of what won your customers over in the first place.
---
Authors Bio
David Tile is the CEO and Founder of Article-Writing.co. He writes about marketing topics including ecommerce and content marketing.