Watch Out For These 11 Signs If Your SEO Company Is Helping Or Killing Your Website In 2021
If you are reading this article, chances are you are planning to engage with an agency for SEO of your website for all good things which you have heard about SEO or maybe you already have an agency working on search engine optimization of your website to boost your ranks, but maybe you feel you are still not getting love from Google or adequate traffic boost then this could be a checklist for you to revisit your SEO company. No doubt, good SEO firms can help you gain quality organic traffic to your website. They take the time to produce measurable and lasting outcomes. However, if you've hired an SEO service or plan to hire one, you should take precautions because not everyone can deliver good results.
If it's your first time in SEO outsourcing, it would be better to acquire some basic knowledge about Search Engine Optimization. It can help you in your negotiations with the SEO agency so that you don't look clueless.
Aside from that, you should also watch out for the warning signs. And that's what we've covered in this article. Here's how to choose an SEO company that can help your business thrive.
11 Signs to Determine If Your SEO Company Is constantly upgrading itself to do the SEO really needed in 2021.
1. They Focus More On Search Engines
SEO's primary objective is to expand your business by helping prospects find you on search engines, particularly Google. That way, when they search on Google for keywords relevant to your business, they will find you.
So your SEO agency should have a detailed discussion with you on how to generate leads and conversions. And not about ways to rank on Google all the time. The reason behind this is quite simple. What's the point in ranking number one on Google if you don't increase your leads and sales?
You should be wary of SEO companies that focus more on search engines and neglect leads.
In Google's own words, regarding their latest page experience update, here is what it means:
The page experience signal measures aspects of how users perceive the experience of interacting with a web page. Optimizing for these factors makes the web more delightful for users across all web browsers and surfaces, and helps sites evolve towards user expectations on mobile. We believe this will contribute to business success on the web as users grow more engaged and can transact with less friction.
What sites do you think that Google wants to rank at the top?
You may take a guess…
Maybe sites with the best and more backlinks?
Or sites with great and optimized page code?
It may be actually none of those.
Google wants to rank the sites at the top that users love the most.
2. The SEO Agency Writes For Search Engines
When visitors get to your web page, they should find user-friendly content, and it should address them personally. If your SEO company focuses on writing to please just Google with the keywords stuffed content that's a red flag.
Content marketing and Search Engine Optimization complement each other.
If your SEO company is a legit SEO agency, they would include the best practices for content marketing in their strategies. However, when the company puts more emphasis on optimization, that's a bad sign. You should begin to ask questions.
A well-read agency will put the most thrust on content strategy over backlinks and would ensure your blog topics are well researched, topical, and are engaging enough for users and they have a promotional strategy for them.
3. They Concentrate on Link Building, Not Link Earning
First of all, strong links found on high authority websites are still considered because they build trust for your business site. However, Google strongly prohibits link exchange, purchasing links, link schemes that are not natural, poor quality links, etc.
Google recommends that you create relevant and unique content that can increase in popularity naturally. Through that, other websites can create relevant and high-quality links to your site. In other words, Google prefers link earning to link building.
If you hire an SEO agency, they should be able to develop a link earning strategy. If they focus entirely on link building without link earning, don't hire such a company.
4. Guaranteed #1 Rank On Google In 3-6 Months
If your SEO agency promises to rank your website number one in a few months, say three to six months, do this: run away!
According to Google, no SEO company can guarantee you a number one rank on Google. You also have to be careful of SEO services that claim to have a "special relationship" with Google. Sometimes, they promise to submit your website with the utmost priority. That's false.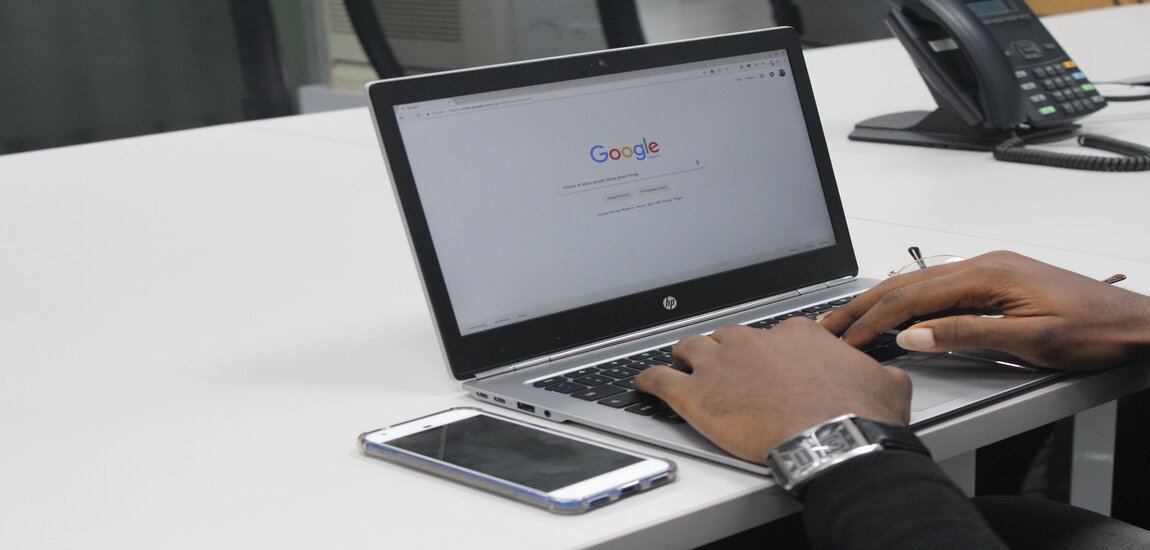 In terms of top ranking on Google, various factors come to play. You have to implement continuous SEO efforts in addition to adhering to Google's guidelines. With time, you'll see lasting results.
"With time" may seem discouraging, but that's the truth. Google uses over 200 ranking factors, including the newest ranking algorithm known as the Page Experience. All these make it practically impossible to determine and guarantee a specific position on Google for you.
If any SEO company says otherwise, it's probably a scam. Don't fall for it. However, it should not discourage you from using SEO for your business site. That's because SEO does work and can get you the traffic you need to increase your revenue.
5. The SEO Company Ignores Technical, Off-Page, and On-Page SEO
Once upon a time, SEO only meant building backlinks and stuffing keywords carelessly. Today, following such practices will get you penalized by Google. Effective SEO focuses on the three significant aspects of SEO: on-page SEO, off-site SEO, and technical SEO.
If any SEO agency does not provide strategies for the three areas, that should be your red flag. Legit SEO companies will deliver measurable results based on three types of SEO.
6. The SEO Agency Approached You Through Spammy Email
Spam has become the norm of the day. Most bad SEO companies find it challenging to secure a top rank on Google. Due to that, they can't acquire clients through Google organically.
What do they do when that happens?
They send bulk spam emails, hoping to trick and mislead a beginner. An email message becomes spam when it's not solicited. So if they sent you a spammy email, how are they going to rank your website? That's right, more spam.
You should ignore such emails because they can't help your business thrive through Search Engine Optimization.
7. Your SEO Company Is Secretive About Their Approach
One of the things you should do often is to ask questions. You have the right to know what your SEO company is doing with your business site, and most importantly, your money. The agency should be able to explain the techniques and tactics they intend to use for your website.
When searching for SEO services, you should consider their previous achievements, strategies, the type of links they build, etc. If they become secretive and don't want to reveal the details, avoid working with such an SEO agency.
It's essential to develop an excellent relationship with the SEO company you hire. That's because the work they produce can determine the success or failure of your business. They should provide regular reports on the work they've done so far. The company should also give you plans for the next activities.
If an agency doesn't provide regular in-depth reports, that's a red flag that they have something to hide.
8. Low Organic Traffic to Your Website
Monitoring your organic traffic growth is one of the essential KPIs to measure when you hire an SEO agency. If Google traffic increases within some months, the company is doing a good job. If it has not increased or the traffic is decreasing, then you need to start asking questions.
You can use Google Analytics and similar analytics to check the organic traffic growth on your website.
9. They Don't Provide Prompt Client Support
When working with a good SEO company, they provide excellent customer support. If your SEO firm doesn't give a quick response to your questions, that's a hint for a red flag. Ensure that they provide an immediate response and channels through which you can directly get in touch with them.
Furthermore, the company should assign you an account manager who will serve as a mediator. You can read reviews from third-parties to know how efficient their customer service is. If you're not satisfied with it, you can take the necessary steps to make sure it doesn't lead to any massive financial loss.
10. The SEO Company Builds Low-Quality Links
Most times, businesses get scammed by SEO companies by building low-quality links that are not even related to the website. And it usually happens because the clients do not know how to determine a good backlink from a bad one.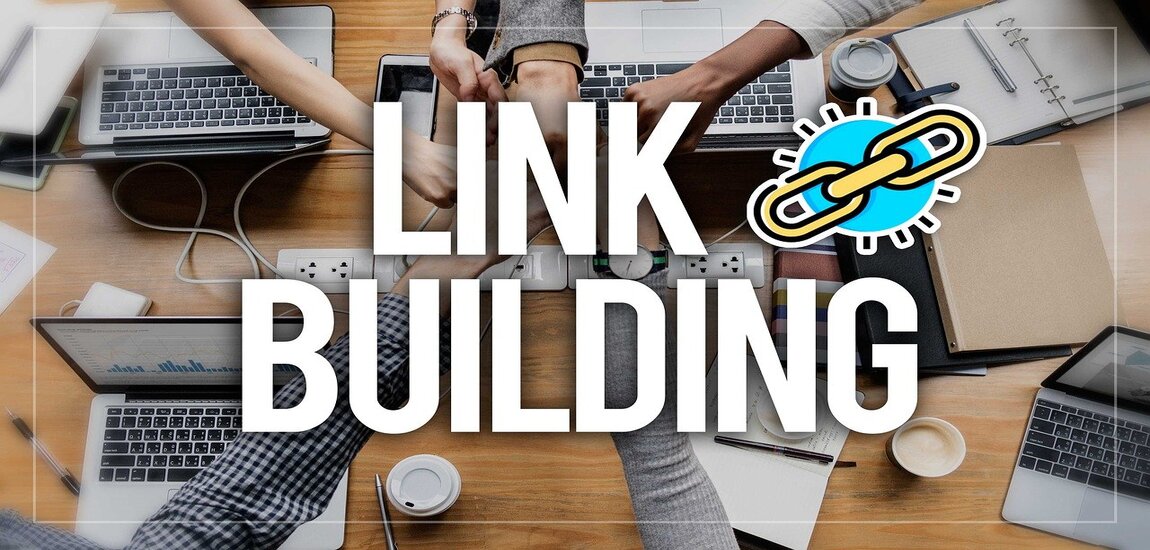 If possible, get a second opinion or ground yourself in the basic concept of Search Engine Optimization. That will help you know if they are building high or low backlinks.
In addition, if your SEO company has a blog network and adds the links to your business website, eliminate them as quickly as possible.
11. They Asked You To Link To Their Website And Other Sites
It's highly not advisable to permit your SEO company to link your website to their site, whether as a sidebar or footer widget. It's standard practice nowadays, particularly for web designers. They do this to display their work.
However, it's not the case for SEO companies. And it's not a standard for the public to know that someone helped you with your SEO. It's your company, and you can choose not to let anyone know. Don't allow link exchanges between SEO agencies.
Conclusion
There are many SEO companies out there, but not all of them are good for your business. That's why you should double-check before entrusting them with the growth of your business. If you've already hired an SEO company, you can use the list to find out if they're helping your company or not.
It's better to take action now, or thousands of dollars could be going down the drain. If in doubt set up a call with us.