Things to Do When Your Website Gets Copied, Tools & Techniques to Diagnose and Prevent Any SEO Loss
Anyone or business that runs a blog, publishes articles, or operates a magazine online will have to handle stolen content at one time or another. The duplicated content is usually republished on other websites, personal blogs, or forums without correct attribution.
There are variations of this situation where your articles are copied and pasted to another site. Content copycats sometimes spin content around and make slight changes before posting to another person's site. Nevertheless, the final work is a derivative from your original work. Such situations do not always affect your reputation and site, but your SEO agency can enlighten you about its impacts on your SEO.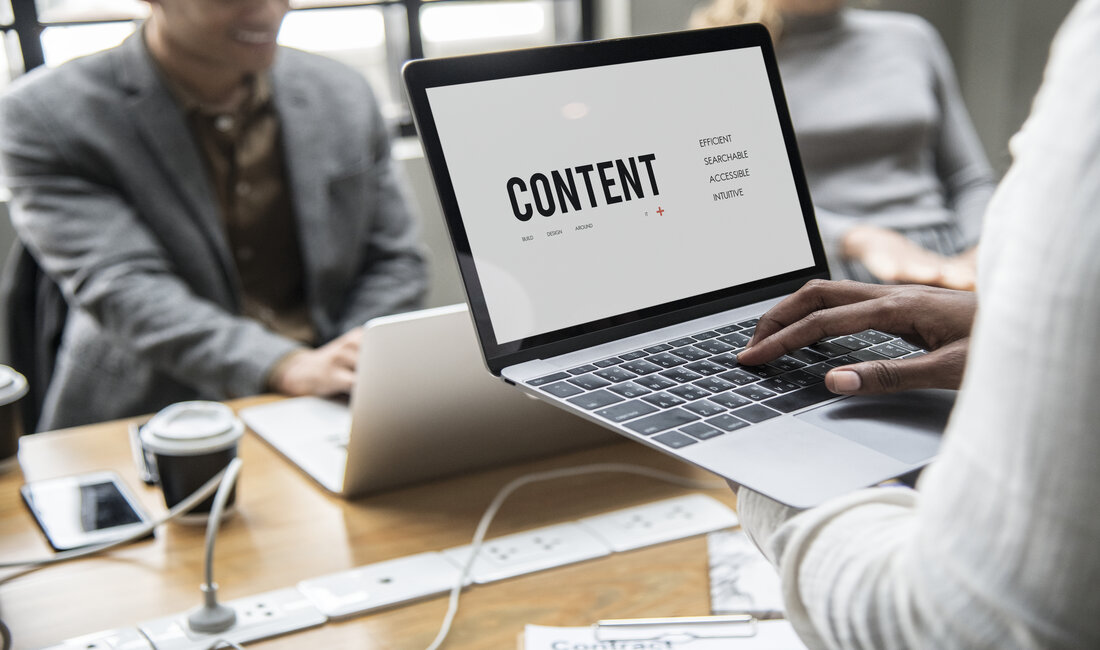 Fortunately, you can take steps against duplicate content if you wish to keep your content to your site alone. This article also tackles the techniques and tools you can use to maintain the best SEO in such instances.
To begin, Let's further understand the term duplicate content.
What is Duplicate Content and How It Impacts SEO?
Duplicate content means content that is hosted on several URLs on the web. Since the same content appears on more than one URL, search bots and crawlers can't identify the specific URL to rank higher in search results.
What Causes Duplicate Content?
Multiple factors can result in duplicate content. The majority of these causes are technical, which means it's not always due to someone deciding to post the same content on separate URLs and failing to distinguish between the copy and original.
Apart from the apparent causes, some of the more technical reasons including the following
Content syndication and scrapers
How Duplicate Content Affects SEO?
As a web admin, blogger, or online business owner, it's vital to understand that republishing posts, new stories, or press releases from other sites may never gain your website the traction it deserves on search results pages. The effects are the same when your original content is republished on other sites.
Google doesn't necessarily consider it a penalty. However, the search engine will not promote your site if its content is republished all over the web. Ultimately, duplicate content can lead to the effect that resembles a penalty because pages that previously ranked high might plummet down the SERP (search engine results page). Also, new content might get indexed as quickly. Worst-case scenario, your website might even receive a 'mutual action' due to thin content.
It's crucial to check for duplicate content on your site, owing to these possible consequences, and act if any website copied your content.
How to Check if Your Website Has Been Copied?
The internet provides many tools which you can leverage to check for offenders who copy and republish your content without proper attribution or permission. The two most popular and effective are Google Alerts, trackback notifications, and Copyscape.
●     Google Alerts
One of the simplest and most effective tools for spotting stolen content is Google Alerts. It's easy to use and doesn't require any assistance. You can visit Google Alerts, insert a section of your article, specify the types of websites Google should check, and then provide the email address that will receive the results.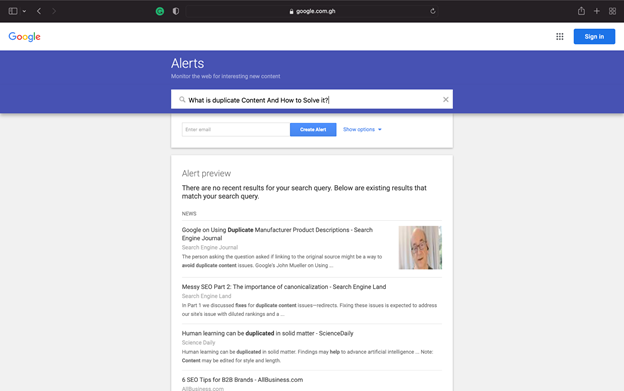 There are no limits on the number of alerts you can create. Also, you can tweak the settings to suit you depending on whether you'd like to receive notifications every day, week, or depending on when it happens.
●     Copyscape
Copyscape is an excellent alternative for websites that host a lot of content. But unlike Google Alert, it's not entirely free. It can provide basic results. However, premium results come at a cost. As you'll find out, they are in-depth and well worth every cent.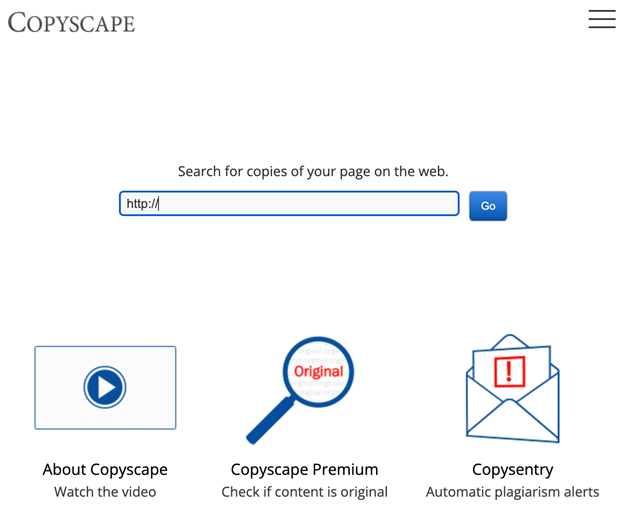 You only have to provide your URL, and Copyscape will do the rest. It will give you a list of every URL reposting your content and the exact portions they copied. Here too, you can set up automatic plagiarism alerts.
●     Trackback Notifications
These are notifications provided by popular platforms and hosting sites such as WordPress, Movable Type, and Drupal. They alert the webmaster and owners the instant another URL links to your content. Usually, links can indicate whether a site is reposting or copying your posts.
How Can I Check Duplicate Content on My Website?
As far as duplicate content goes, it can be both ways. This means you also run the risk of republishing someone's content because some niches are so saturated. To check for duplicate content, you can use Copyscape, Grammarly, SmallSEOTools, or other plagiarism checkers.
How to Get Duplicate Content Removed?
The first step to take when you notice another website copied your content is to contact the offender. Most webmasters and bloggers provide their email addresses, content details, or contact form on their websites. So simply reaching out to have them take down duplicate content may work. But it shouldn't surprise you if many content thieves disregard your emails.
If this happens, you should consider reporting duplicate content.
How do I Report Duplicate Content on Google?
If your emails go unheeded, one of the most appropriate courses of action is to report the offender to Digital Millennium Copyright Act (DMCA). You can do this using Google Webmaster Tools. This is somewhat complicated, and you may need the help of a digital marketing agency with experience handling such situations. It is most effective when another site is getting ranked higher for content you created. When Google determines that the offending site copied your content, the offender will be banned from SERP.
●     Who Is Hosting This?
Another effective way to resolve this issue is to report the offender to the website hosting service, where the copied content is hosted. Information regarding the hosting service is readily available through the tool called WhoIsHostingThis. Input the offending URL into WhoIsHostingThis will provide every necessary information. Honestly, this method is more effective since most hosting services promptly remove duplicate content than website owners.
But what if you notice duplicate content on your site? Continue reading to learn what to do.
●     Take Legal Action
If everything else fails, you may have to get the law involved. This can either come as an official cease-and-desist letter to the offender's hosting company or directly to the offender. Should the offender still fail to respond, then you can proceed and file a lawsuit. However, this can only come as your last resort since it will take up your time and resources. Therefore, it's vital to count the cost and ensure that the damages are worth the trouble. If you're in doubt, consult your SEO company first.
What Percentage of Duplicate is Allowed?
It's difficult to determine the exact percentage of duplicate content allowed by Google's algorithm. Therefore, it's better to safeguard your site by ensuring your content is high-quality and, most importantly, original. Always remember that Google does not only prioritize unique content but its relevance to search queries. This implies that articles need to be well-researched, innovative, and contain enough answers.
How Do I Prevent Stolen Content?
Sad to say that the internet is yet to provide a foolproof way to prevent others from copying your content. But there are some measures you can take to tip the scale in your favor and make the theft of your content less likely; some of these include:
Maintain a clear copyright notice on your Terms of Use web page – This page informs visitors that the unauthorized use and reproduction of your content are unlawful and could result in penalties. Plus, the terms of use clarify obtaining explicit permission before using any portion of your content.
Disable highlighting and right clicks – If possible, consider disabling right-click on your webpages to select imagery and text and then stealing them. When you find smaller portions of your site are often copied, doing these can prevent it. It's even possible to stop indexing your images or disabling reverse image search on your site.
Google search authorship – It might be best to create Google Search Authorship for those who regularly post material online. Setting up this account can serve as proof that certain content on the web initially belonged to you, especially if other sites republish your material. Any stolen content that falls under your Google Authorship will be attributed to you, and the respective ranking will also be given to your site. You find comprehensive guides that outline how to claim owners of your content.
How to Remove Duplicate Content from My Site?
When you discover duplicate content on your site, one of the most common things to do is linking back to the original owner and giving proper credit. Otherwise, you can rewrite the entire copy and check it with any earlier mentioned tools, like Copyscape for 100% originality, before publishing it.
Conclusion
As your website's pages continue to increase, it's vital to keep an eye out for plagiarism from your competitors and other URLs on the web. You can and should resolve duplicate content. It happens in every industry and niche. Failure to fix it could prove disastrous for your SEO and search rankings. Simply by getting offenders to remove copied content, your content's rankings could surge high.